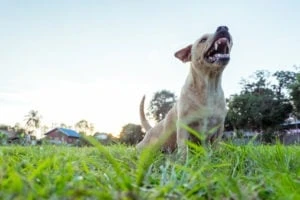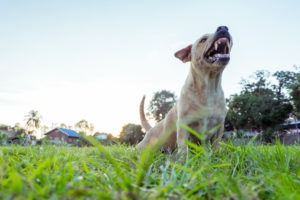 If a person gets injured by someone else's dog in Deer Park, Texas, they might be faced with severe injuries, high medical costs, and emotional distress. At Blass Law, a Deer Park dog bite lawyer can fight for justice and compensation if you were bitten by someone else's dog. Our law firm can represent you on your behalf and offer various legal services, such as investigating the dog bite attack, gathering evidence that proves liability and fault, reviewing your medical documents, monetizing your damages, and filing your personal injury lawsuit.
The American Veterinary Medical Association (AVMA) reports that one in five people who get dog bite injuries will require medical attention. If you were bitten by a dog and require medical attention, you should not have to bear the costs of visits to a hospital, clinic, or any medical care provider you seek out for help.
To learn more about seeking compensation and justice for a dog bite in Deer Park, Texas, call Blass Law at 713-225-1900.
We Can Help You Determine Who Is Liable for the Dog Attack
The Texas Civil Practice and Remedies Code § 75.002 is a statute that focuses on premises liability, which holds property owners liable for accidents that occur on their premises. It can work similarly to the "one-bite" rule for dog attacks if a person gets bitten by a dog on another person's property. This law suggests that a Texas landowner should warn others when they are aware of a danger on their property, such as a dog with a history of attacking people.
If the dog has never bitten someone before, and the property owner did not know their animal was dangerous, the property owner may not be liable for your attack. However, if the animal has attacked people unprovoked in the past, the owner must warn others of their dangerous animal by notifying animal control and carrying additional insurance.
A dog owner can also be found liable if they acted negligently with their pet. As defined by the Legal Information Institute (LII), negligence is "a failure to behave with the level of care that someone of ordinary prudence would have exercised under the same circumstances." This could apply if a dog owner let their dog off its leash while people were around, despite having a history of biting.
For a legal consultation with a dog bite lawyer serving Deer Park, call 713-225-1900
We Can Calculate a Fair Value for Your Claim
Our firm will work hard to prove you suffered real losses. To begin determining a fair value for your Deer Park dog bite accident, we need to obtain evidence of your financial damages, which are out-of-pocket expenses related to the attack.
Whether we negotiate with the opposing party's insurance company in or out of court to settle a personal injury lawsuit, a Deer Park dog bite lawyer must show the defendant that you suffered economic and noneconomic losses.
Economic Damages
Your economic damages may have a direct financial figure associated with them. For instance, if you required surgery for a dog bite in Deer Park, you may include these financial losses into an insurance claim or personal injury lawsuit.
Common types of economic damages include:
Current medical costs
Future medical costs
Lost wages
Property damage
Reduced earning capacity
Noneconomic Damages
Noneconomic damages are losses that do not have a monetary value associated with them. For instance, if you were attacked by a dog, you may be going through some emotional distress that is disrupting your daily life.
These damages can be accounted for as we monetize your collective losses. Additional examples of noneconomic damages can include pain and suffering, loss of consortium, and mental anguish.
Wrongful Death
If your loved one in Deer Park lost their life due to a dog bite injury, you may be able to pursue a wrongful death claim on their behalf. Wrongful death claims can work to cover the costs associated with your loved one's passing, such as funeral and burial or cremation expenses.
Deer Park Dog Bite Attorney 713-225-1900
Make Sure to File a Personal Injury Lawsuit on Time
Typically, dog bite claims can be covered by the dog owner's insurance. Blass Law can negotiate with the opposing party's insurance companies for a fair compensation figure before resorting to a lawsuit. Settlement negotiations usually take place out of court. We will handle all communications with the insurance providers on your behalf.
By having a Deer Park dog bite lawyer from Blass Law manage all communications with the opposing party's insurance company, you do not have to worry about admitting fault or accepting a low settlement offer. Our firm can negotiate with the insurance company to fight for your compensation based on the value of your monetized damages and liability.
If we are unable to reach a fair settlement out of court, we will file a personal injury lawsuit to keep fighting for compensation for your damages. Blass Law must file your lawsuit within the statute of limitations for personal injury claims in Texas. According to the Texas Civil Practice and Remedies Code § 16.003, claimants generally only have two years from the date of an accident to legally file a personal injury lawsuit.
If you file beyond the two-year statutory deadline, your case may be dismissed by the judge overseeing the lawsuit. To learn more about filing a claim or lawsuit, call Blass Law at 713-225-1900.
Click to contact our Deer Park Lawyer today
Seek Compensation for Your Dog Bite With Blass Law
In 2019, the Insurance Information Institute (III) found that Texas had the third most dog bite injury insurance claims in the entire county. If you are looking to file an insurance claim against a dog owner in Deer Park, we are ready to get your case started.
Our firm will guide you through the claims process, and we will fight for the best possible outcome for your case. As we investigate liability, our firm can obtain the evidence we may need to support your personal injury claim or lawsuit. To learn more about working with a Deer Park dog bite lawyer from Blass Law, call Blass Law at 713-225-1900.
Call or text 713-225-1900 or complete a Case Evaluation form