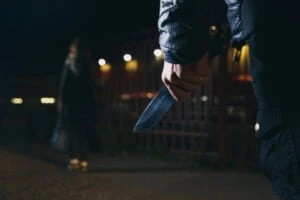 Being charged and convicted for assault in Bellaire, Texas, can result in a simple fine or completely erase the future you envisioned for yourself. If you are arrested on assault charges, protect yourself by working with a criminal defense lawyer who knows and practices Texas law.
Jay Cohen has spent his entire career defending and protecting the rights and interests of his clients. Jay and the legal team at Blass Law are ready to step up and fight for the justice you deserve.
Blass Law at Work for You
Attorney Jay Cohen established Blass Law for the sole purpose of defending the rights of the accused in Texas. Criminal law has been a passion for him since his days as a law student nearly 15 years ago. He constantly works to grow his knowledge base, staying at the forefront of defense by pioneering effective ways to defend his clients.
As our client, you can expect laser focus and complete commitment from our attorneys when they work on your case. This is a general overview of how we work, although specifics change for each case:
Initial Consultation
We meet with you to get your overall perspective on the incident that led to your arrest. We will ask you questions and answer yours as we drill down to unearth the tiniest details from the time leading up to the incident through to the time authorities arrested and charged you.
We will be reviewing details throughout the process, but the initial conversation helps us define a path forward for your defense.
Investigation
Our independent investigators will review police reports, speak with witnesses, check that the police followed proper procedures, and determine if there is a need for expert witnesses. Part of any investigation is carefully going over every bit of the prosecutor's case, which helps us prepare a solid defense.
Communications
Our legal team stays in contact with you. We will inform you of upcoming appointments, any changes to the facts of the case, and developments in your defense or on the prosecutor's side. We will be easily available to answer your questions or listen to your thoughts.
Negotiations
If it is appropriate for your case, we may negotiate with the prosecution for reduced charges and a lighter sentence. We will talk with you about the pros and cons of such an offer. The final decision of accepting or rejecting the deal is yours to make.
Representation
Our legal team will represent you in court, using everything we have learned about the incident and the prosecutor's case to try and shred the case against you and show that the prosecution cannot prove guilt beyond a reasonable doubt.
For a legal consultation with a assault defense lawyer serving Bellaire, call 713-225-1900
Assault in Bellaire, Texas
Assault charges in Texas usually fall under the umbrella of either misdemeanor assault or aggravated assault. The severity of the punishment changes depending on which umbrella your charges land under.
Misdemeanor Assault
Misdemeanor assault is when a person intentionally, knowingly, or recklessly threatens bodily injury of another, causes bodily injury to another, or causes offensive or provocative contact with another.
Misdemeanor assault might be shoving someone and causing them to sprain an ankle, making threatening gestures to the degree that the other person believes the threats will be carried out, or grabbing someone by the buttocks. Any injuries sustained are minor, including but not limited to bruising, scrapes, or soreness.
Misdemeanor Assault Penalties
A person might be charged with a Class C misdemeanor if they grabbed someone by the buttocks. The penalty would be a maximum fine of $500.
A person who is not a sports participant might be charged with a Class B misdemeanor if they threatened a sports participant, such as an athlete or umpire, with bodily harm. The penalty would be a maximum fine of $2,000 and/or up to 180 days in jail.
A person can be charged with a Class A misdemeanor if they cause bodily injury, for example, shoved someone, causing that person to sprain an ankle. The penalty would be a maximum fine of $4,000 and/or up to one year in jail.
Simple assault misdemeanor can change to a felony, depending on the profession of the alleged victim or if the alleged victim was pregnant at the time of the incident. Our criminal defense attorneys will explain why you may be charged with a misdemeanor or felony, depending on the specifics of your case.
Aggravated Assault
Aggravated assault builds on simple assault by causing serious bodily harm or using a deadly weapon, which could be anything from a machine gun to a rock, depending on how a person uses the weapon.
Aggravated Assault Penalties
If an action is deemed aggravated assault and whether that action falls under a first-degree, second-degree, or third-degree felony is determined by a host of variables. Our attorneys will review and explain your specific charges, but in general, the felony penalties are:
A third-degree felony is a maximum fine of $10,000 with two to 10 years in jail.
A second-degree felony is a maximum fine of $10,000 with two to 20 years in state prison.
A first-degree felony is a maximum fine of $10,000 with five years to life in prison.
Bellaire Assault Defense Attorney 713-225-1900
Call Blass Law for Help with a Bellaire, TX, Assault Case
If you are facing an assault charge, our criminal defense attorneys understand the shock and anxiety you're living with. Unfortunately, simply being charged with an assault can potentially disrupt your career and relationships.
Jay Cohen built Blass Law on the belief that Keeping Innocent People Innocent® is a life's mission worth embracing. As one of the few attorneys in the country designated as an ACS-CHAL Forensic Lawyer-Scientist, he has studied the science and knows how to apply it in the courtroom while exposing invalid science brought by the prosecution. He is always a welcome and valued advocate on a case.
Call our office for a confidential consultation today. We are here for you. We aim to help you put this chapter behind you by achieving the best possible outcome for your case.
Call or text 713-225-1900 or complete a Case Evaluation form