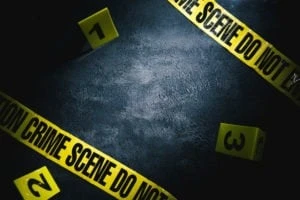 Intoxication manslaughter penalties are serious and can become complicated. You could face punishments that include jail time and large fines. It may benefit you to hire our aggressive Bellaire, TX intoxication manslaughter lawyer to fight for the best possible outcome in your situation.
At Blass Law, we will work hard to get you a fair case result. Intoxication manslaughter cases could impact several aspects of your life. Your family life, your job, and your current lifestyle could be impacted as a result of a charge. Our Bellaire DWI lawyer can build a case in your defense. 
What Intoxication Manslaughter Means in Bellaire, TX
If another person dies because you were intoxicated while driving a motor vehicle, you can get convicted of intoxication manslaughter under Texas Penal Code § 49.08. You can face such charges regardless of your intent to harm someone else.
Intoxication manslaughter also applies if you were operating an aircraft or a watercraft while impaired by drugs or alcohol. Typically, intoxication manslaughter is considered a second-degree felony. Under some circumstances, you could get charged with a felony in the first degree. Our Bellaire intoxication manslaughter lawyercan fight against these criminal charges.
How Intoxication Is Defined in Bellaire
Texas Penal Code § 10.49defines intoxication as having a blood alcohol concentration (BAC) of 0.08 percent or higher or being impaired by any amount of alcohol.
Intoxication does not just refer to using alcohol. Any kind of substance that diminishes your driving ability either mentally or physically could be justification for a judge to find you guilty of a DWI or a related offense like intoxication manslaughter.
According to Texas Penal Code § 10.49, you could be considered intoxicated if you are mentally or physically impaired because of:
Controlled substances

Drugs

Dangerous drugs

A combination of two or more of the above substances

Any other substance in the body
Whether alcohol or another substance impaired your ability to drive, our intoxication manslaughter attorney will investigate the details of your case. After learning all your case details, we can build a defense for you.
Are You Safe If Your BAC is Under 0.08 Percent?
You are not safe from criminal prosecution if your breathalyzer or blood test results show a level of 0.07 percent or below. If you feel the effects of alcohol at a lower concentration level than the legal limit, you can still be found guilty of intoxication manslaughter, also called DWI manslaughter.
Everyone reacts to alcohol differently. No matter how well you can function at or above the legal limit, you can still get convicted. Our team can defend you in this alcohol-related case.
For a legal consultation with a intoxication manslaughter lawyer serving Bellaire, call 713-225-1900
What does Our Intoxication Manslaughter Lawyer Do?
At Blass Law, our intoxication manslaughter attorney will complete a range of legal tasks to build your defense. We will:
Gather evidence to support your case

Speak with any parties who may have been involved in your case

Build a solid defense to support you

Represent you in court hearings

Answer any questions you have

Keep you updated on the status of your case

Offer legal advice so you know what to do to secure a fair case outcome

Examine witnesses who may have seen the accident

Determine the laws that might apply to your case
Defenses We Can Use to Build Your Case
When we represent you, we will use defenses to secure a strong case outcome. Some defenses we can use include:
Faulty breathalyzer test results

Failure to read you your Miranda rights, if a police officer did not inform you of your rights upon an arrest

False reports, if a witness was not truthful in their statements
An intoxication manslaughter lawyer from Blass Law will fight to defend your rights. You do not have to face these charges alone.
Bellaire Intoxication Manslaughter Attorney 713-225-1900
Possible Penalties for an Intoxication Manslaughter Conviction
You will likely face second-degree felony charges for intoxication manslaughter in Bellaire. Per Texas Penal Code § 12.33, second-degree felony punishments you could face include:
Jail time for no less than two years and no more than 20 years

A fine of up to $10,000
Other penalties you could face include:
Court costs and fees

Legal fees

Community service hours

You might have to use an ignition interlock device (IID). If so, you will have to pay for the installation and rental of the device and the monthly charges for the monitoring service.
Also, you will have a felony conviction on your permanent criminal record. Even after you do your time and complete all of the items of your sentence, it will be a challenge to resume an unrestricted ordinary life.
You do not have to face this situation alone. At Blass Law, we fight relentlessly to get you a fair outcome. We understand the laws that apply to intoxication manslaughter cases in Bellaire, Texas. We will defend you throughout your case.
Click to contact our Bellaire DWI Lawyer today
Intoxication Assault Versus Intoxication Manslaughter
If someone else gets a severe bodily injury in a car accident in which drugs or alcohol were a factor, the intoxicated driver could get charged with intoxication assault. Intoxication assault is at least a third-degree felony, but it can be enhanced, depending on the circumstances of the case.
The key difference between intoxication assault and intoxication manslaughter is whether or not the other person passes away because of the accident. Our attorneys can defend you in a situation of intoxication assault or intoxication manslaughter.
Complete a Intoxication Manslaughter Case Evaluation form now
Work With Our Bellaire, TX Intoxication Manslaughter Lawyer
You don't have to fight for your rights alone after an intoxication manslaughter case. The lawyers at Blass Law have years of experience defending our clients against criminal charges. We can work for you and help you return to your normal life.
Don't wait to get started. Contact us so we can learn more about your case.
Call or text 713-225-1900 or complete a Case Evaluation form