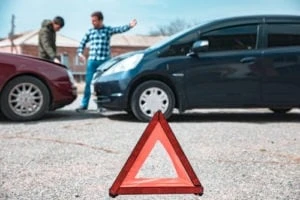 If you or a family member was involved in a car accident, you could have the basis of a personal injury insurance claim or lawsuit. Just like how an accident can catch you completely off-guard, many resulting financial expenses can also catch you by surprise. A Bellaire car accident lawyer can provide an array of beneficial services that are designed to promote your case's success.
The incurred costs of a collision should not cause financial hardship for you and your family.
At Blass Law, our goal is to build a comprehensive case that gets you compensated for both your economic and noneconomic damages. Whether through an insurance settlement or lawsuit, you could recover the cost of your medical bills, missed time from work, and emotional anguish.
To get started with a free case review from a member of our team, call Blass Law today at (713) 225-1900.
Your Bellaire Car Accident Case Is Time-Sensitive
The time you have to take your case to court is predetermined by the state. Texas Civil Practice and Remedies Code §16.003 grants you a two-year period from the date of your accident to file a lawsuit against the at-fault party, although some details of your case may grant you additional time to act.
To help your case fall within the state's statute of limitations, your Bellaire car accident lawyer can:
Compile documents and evidence to support your claim
Gather bills and data that form the basic value of your case
Assign a value to intangible expenses, like pain and suffering
Find witnesses who support your version of events
Identify the at-fault driver and their insurance company
Negotiate a settlement that covers your collision-related expenses
Take your case to court
When you are ready to focus on your physical and emotional recovery, we are ready to support you by building your case. A personal injury lawyer in Bellaire, TX will work hard to get the financial outcome you need to start rebuilding your life.
For a legal consultation with a car accident lawyer serving Bellaire, call 713-225-1900
Your Car Accident Lawyer in Bellaire, TX Must Establish Negligence
All personal injury claims are based on negligence. For your case to be successful, your legal team must prove that because of the at-fault driver's negligent actions, you suffered injuries from an otherwise avoidable collision.
This involves proving the following:
Duty of care. The liable driver had a duty of care to take reasonable actions expected of a responsible motorist in the same situation.
Violation of duty of care. The liable party breached this duty of care by acting either carelessly or recklessly.
Causation. The liable motorist caused an accident in which you were involved.
Damages. As a result of the at-fault driver's actions, you have suffered financial losses in the form of medical bills, lost wages, and emotional trauma.
To learn more about how your legal team must prove negligence, call Blass Law today at (713) 225-1900.
Bellaire Car Accident Attorney 713-225-1900
The Police Report Made at the Accident Scene is Evidence
Our team is going to work hard to get you fairly compensated for your injuries following a collision. We believe that you should not have to expend any out of pocket financial resources for an accident you did not cause. Your Bellaire car accident lawyer will be tasked with reviewing many different forms of evidence present in your case. This could include witness statements, photos, and traffic surveillance footage. However, one of the most valuable pieces of evidence in your case is the police report filed at the accident scene.
Under Texas's Transportation Code §550.026, you are required to file a police report if the collision exceeded $1,000 in property damage or resulted in any injuries or fatalities.
In addition to being a legal requirement, the police report is valuable because it contains the following information:
Contact information for the at-fault driver
Insurance information for the at-fault driver
Diagrams that show points of impact
Contact information for accident witnesses
Police investigation notes and summaries
The police report can help us prove the date, time, location, and cause of the accident. As soon as this document has been finalized and filed, obtain a copy for your personal records and one for your Bellaire car accident lawyer.
Click to contact our Bellaire Personal Injury Lawyer today
Get Compensation For Your Accident-Related Expenses
The American Bar Association reports that most personal injury claims, including those for car accidents, are settled without having to go to court. Because the state of Texas requires all registered vehicles to be properly insured, you may be able to have your case resolved through an insurance settlement.
Recoverable expenses after a car accident include:
Medical bills, both current and projected
Lost income
Diminished earning capacity
Physical disability
Pain and suffering and inconvenience
Disfigurement
Dismemberment
We can help you recover the costs of the collision by carefully reviewing the at-fault driver's insurance policy, carefully tabulating the expenses of the accident, and ensuring the claim you file is based on evidence. If your legal team cannot reach an agreement with the insurance company, then we have the option of taking your case to court.
Complete a Car Accidents Case Evaluation form now
Let Us Review Your Case For Financial Compensation
Do not let the financial impact of an accident you did not cause add to your stress and frustration. With Blass Law, you have legal options that can work to promote your future and wellbeing.
A Bellaire car accident lawyer can review the details of your case and take measures to help put your life back on track. Additionally, our team works on a contingency-fee basis, meaning that we do not collect payment for our services unless we are successfully able to represent your interests. If we take on your case and cannot get compensation on your behalf, then you do not owe us our attorney's fees.
To get started with a free case review, call Blass Law at (713) 225-1900.
Call or text 713-225-1900 or complete a Case Evaluation form