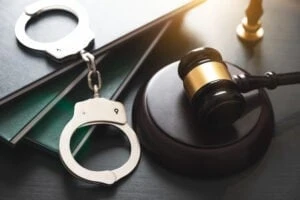 Being arrested or convicted of any crime in Fort Bend County can result in you losing your freedom and do long-term damage to your reputation. That is why you might want to consider having a criminal defense lawyer represent you.
Blass Law is a Southeast Texas criminal defense firm that can help you fight the Fort Bend County justice system on a level playing field. We have been standing up for the rights of the accused since 2009. When you hire our firm, you will get an attorney who understands how important your freedom and reputation are to you. After we evaluate your case, we will build a defense strategy that is unique to your circumstances.
Consider Our Criminal Defense Lawyer for Both Misdemeanors and Felony Cases
Many people think they are only in "serious" legal jeopardy if they are arrested for a felony. However, under Texas law, even misdemeanor convictions can lead to jail time and fines. In addition, the conviction itself will be visible to prospective employers, landlords, lenders, or anyone who runs a background check on you. It may disqualify you from certain opportunities, such as holding professional licenses or receiving financial aid for college.
If you get arrested for another misdemeanor offense, having a previous conviction could result in the second offense being charged as a felony. Examples of misdemeanor offenses our criminal defense lawyer can fight for you in Fort Bend County are below:
1st-time DWI
assault
Possession of less than four ounces of Marijuana
Our Criminal Defense Attorney Fights a Full Range of Felony Cases
Felony cases can pose an even more serious threat to your freedom and reputation than a misdemeanor. In addition to longer prison terms and higher fines, felony convictions can prevent you from legally owning or buying firearms. Our Fort Bend County criminal defense lawyer can defend you against felony charges.
Examples of just a few of the felonies cases we have extensive experience handling include:
Aggravated assault (assault involving a weapon or serious bodily injury)
Felony assault (assault on a family member, public employee, romantic partner, or member of your household)
Intoxicated assault (DWI leading to an accident that caused injury)
Drug possession (Cocaine, Heroin, Methamphetamine)
Federal offenses
If you have been charged with a felony offense you do not see listed here, we invite you to contact our office for a case evaluation.
For a legal consultation with a criminal defense lawyer serving Fort Bend County, call 713-225-1900
How Our Fort Bend County Criminal Defense Lawyer Can Help You
Your Fort Bend County criminal defense lawyer will take a 360-degree look at your case and plan a comprehensive, thorough strategy that gives you the best chance at a positive outcome in your case. Contrary to what the state would have you believe, their case against you is not "open and shut."
Your criminal defense attorney will go through every aspect of the state's case with a fine-toothed comb. If there is any area of weakness, whether it is in the veracity of their witness testimony or the quality of the prosecutor's legal procedure, we will identify it and expose it to the jury. Sometimes, we can get critical evidence dismissed because of untruthful witnesses or improper legal procedures by the prosecution.
We will look for alibi witnesses, cellphone records, or other evidence that can build your version of events. Our team will also discuss alternatives to conviction with the prosecutor, such as reduced charges or diversion programs. Simply put, we are going to do everything we can to achieve a positive result in your case.
Our Fort Bend County Criminal Lawyer Can Fight for a Reduced Bail
Being held in the Fort Bend County Jail is one of the most frightening things about being arrested. That is why our Fort Bend County criminal defense lawyer will fight hard for pre-trial release. We will represent you at your arraignment and try to secure a reasonable bail amount. Remaining free before trial will allow you to continue living your life with minimal disruption while our lawyer prepares your defense.
Fort Bend County Criminal Defense Attorney 713-225-1900
A Criminal Defense Lawyer Who Is Also a Scientist
If you've been arrested on drug possession or DWI charges, the forensic evidence in your case will be one of the state's biggest weapons against you. However, Blass Law is specially trained to handle this. Attorney Jay Cohen is certified as a forensic lawyer/scientist and has received several other certifications that make him uniquely equipped to challenge the state's evidence against you.
Some of the other certifications Attorney Jay Blass Cohen has earned include:
Certified practitioner in field sobriety tests
Certified instructor in field sobriety tests
Training in driving under the influence of drugs
Training in forensic drug analysis
This training is important because the equipment that police use to conduct sobriety tests is extremely sensitive and must be properly calibrated. In many cases, Attorney Cohen's training has allowed him to identify mechanical errors in the machine or mistakes made by the arresting officer in administering the tests. These are the kind of errors that will allow us to move for certain evidence, or even entire cases, to be dismissed.
Click to contact our Fort Bend County Lawyer today
Hire a Fort Bend County Criminal Defense Lawyer From Our Firm Today
Being arrested and charged with a crime in Fort Bend County is an incredibly intimidating experience, but it does not have to mean the end of your life as you know it. No matter what the charges are, you have a right to fight for your name, and our Fort Bend County Criminal defense lawyer can be an invaluable weapon in your fight for freedom.
If you're facing criminal charges in Fort Bend County, contact us for a case evaluation. Our team will look at your case and talk to you openly and honestly about how to best defend you. No matter how difficult your situation looks, Blass Law is here for you.
Call or text 713-225-1900 or complete a Case Evaluation form