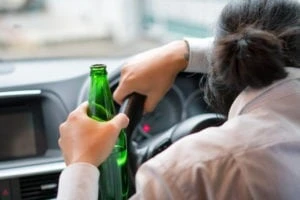 If you have a Texas DWIcase, you may be wondering what your legal options are. One option is to plea bargain your case and waive a jury trial. This is only a good idea when you can't win and to do so could reduce your charges significantly so you will receive a lighter sentence.
However, you should discuss the option with an attorney before you attempt to do so. It may or may not be the best option for you. Your attorney may help you come up with a strong defense, but if you both decide to plea bargain, your attorney will be able to make your case and negotiate on your behalf.
What Is a Plea Bargain?
A plea bargain is when a defendant and a prosecutor agree that the defendant will plead guilty to their charge in exchange for concessions from the prosecutor. As a result of the agreement, the defendant could get their charges and sentence reduced.
For a legal consultation, call 713-225-1900
Why Do Defendants Plea Bargain in Their Cases?
Sometimes people have a very low-risk tolerance and don't want a trial by jury. Other times, the facts and law just aren't on your side. There are very practical and prudent reasons for a defendant to plea bargain in their case. For one, the defendant will be able to avoid spending the time and money involved in defending themselves in a trial. Also, the defendant may avoid any risk of harsher punishment, such as extended jail time. Finally, the defendant won't have to deal with the potential publicity of a trial.
The prosecution also benefits from a plea bargain since they save the time and money involved in a lengthy trial. This doesn't mean a plea bargain is always mutually beneficial. Sometimes, a defendant should defend themselves instead.
What Are the Benefits of Plea Bargaining in a DWI Case?
In many first-time DWI cases, there is no benefit to a plea bargain. If you're facing felony DWI charges, you may want to plea bargain if it can be reduced to a misdemeanor. A DWI conviction in Texas can be serious and could result in fines and even jail time. However, if you or your attorney can plea bargain with the prosecutor successfully, your charges may be reduced significantly, thereby reducing any jail time, fines, and other penalties.
The Penalties That Come with a DWI Conviction
If you and your attorney opt to go to trial, it's usually because you have a good chance at winning or you have virtually nothing to lose. Other times you will potentially face penalties like hefty fines and jail time. It may be difficult for you to face such penalties, especially if you have dependents who may be affected by them. If we are certain there is no chance of winning at trial, you may want to plea bargain instead.
The Penalties That Come with a Lesser Charge
If you and your lawyer plea bargain and can get your charge reduced to reckless driving or another lesser charge, your penalties may be reduced to lighter fines and less time in jail. Depending on the lesser charge, you may be able to avoid any mention of a DWI on your criminal record at all.
Click to contact our Houston lawyer today
Should I Plea Bargain in My DWI Case?
This is a question you and a lawyer should answer together. If you and your attorney believe you have a strong case, it may be better to reject a plea bargain and let a jury make the call. This is something that can only be decided with an experienced DWI trial lawyer reviewing all of the evidence and weighing the options.
Complete a Case Evaluation form now
What Happens During the Plea Bargaining Process?
If the District Attorney is reasonable, your lawyer will discuss the case, present some mitigating information and try to come to an agreement for a lesser charge. However, a lesser charge is not always a possibility. For instance, in Harris County, DWI cases are not reduced to reckless driving. In other counties, like Fort Bend and Brazoria, your lawyer and the prosecutor may agree on a reckless driving charge.
Before the discussion and the agreement, you will discuss your case with your lawyer, and after the agreement is made, you will plead guilty to the lesser charge(s) and accept the penalties.
The prosecutor may not agree to a plea deal at all if they believe their case against you is stronger than your defense. A criminal defense attorney from our firm can help you make the decision if it's in your best interest to try for a plea deal or simply tell the State to shove it and take the case to trial.
Can a Lawyer Help Me Plea Bargain My DWI Case?
If you're considering a plea bargain in your DWI case in Texas, you should consult with a lawyer. A criminal defense lawyer will evaluate your case to provide the legal options, including the option of rejecting a plea bargain. Your lawyer will help you weigh the reasons and benefits of plea bargaining against any disadvantages, and then help you make your decision.
Defending Against Your Charges in Trial
Another option is to defend against the charges in a jury trial. To build a stronger case, your lawyer will:
Determine if there was valid probable cause to begin the police encounter

Evaluate the circumstances that exist to prolong the detention and lead to the eventual arrest

Review any Standardized Field Sobriety Tests and the officer's conclusions from those tests

Review all evidence related to a breath or blood test conducted in your case

Seek evidence, like witness statements and traffic camera footage, to bolster your case
When appropriate, your lawyer will:
Take your case to court and defend you in a jury trial

Negotiate your charges and penalties with the prosecution
Convincing a Judge to Probate Your Sentence
As an additional option, your lawyer may be able to convince a judge to probate your sentence. Under probation, you will have to follow certain terms set by the judge, but you will avoid the penalties that come with a full DWI conviction, including jail time.
Contact Us at Blass Law Today
For assistance with your DWI case in Texas, don't hesitate to reach out to a defense attorney. At Blass Law, our criminal defense attorneydefends clients like youevery day, arguing their cases to prosecutors, judges, and juries. Attorney Jay Blass Cohen is specialized in DWI defense, is certified in forensic chromatography for alcohol and drugs, and is a practitioner in Standardized Field Sobriety Testing, giving him invaluable expertise and insight.
Jay Cohen is committed to helping his clients achieve the best possible outcome for their cases. If this means plea bargaining with your prosecutor, he is going to do so. To discuss your legal options with Blass Law, call us today.
Call or text 713-225-1900 or complete a Case Evaluation form