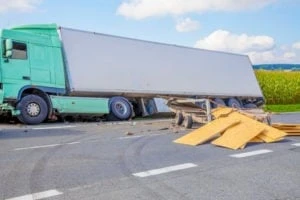 After suffering a truck accident in or around Conroe, TX, you have legal options. You do not have to accept what has happened to you. You could be entitled to compensatory damages from the liable party (or parties). Consider hiring a truck accident lawyer serving Conroe, TX from Blass Law to handle your truck accident case.
Why Hire a Truck Accident Lawyer After a Truck Collision in Conroe, TX?
A personal injury lawyer in Conroe, TX from our team can make the process of obtaining a settlement or judgment less stressful. Your truck accident could have resulted in severe injuries and vehicle damage. Such an event could have also left you with trauma, especially if you lost a loved one.
We Can Advocate for You
Your representative can stand by you in court–if your case gets to that point. They can file your lawsuit and help you stay within the timeframe imposed by Texas Civil Practice and Remedies Code §16.003. They can also answer your questions, protect your legal rights, and advise you as to what a fair settlement offer looks like in your case.
We will Help You Prove Negligence and Fault
In order to collect damages, you need to prove that the other party is responsible for the crash. You can do this through the use of evidence. Your Conroe, TX truck accident lawyer can compile these things for you.
The following pieces of information could support your account of events:
Videos of the crash taken from traffic surveillance cameras
Eyewitness accounts of how the accident occurred
The other party's driving record
The truck's black box data
The driver's cell phone records
The weather report from the day of the accident
Your account of the collision
Photos of the damage to your vehicle
We can submit all of these things along with your demand letter to the insurance company. In regards to starting your claim, you have the opportunity to hold the party (or parties) who harmed you accountable. This can be healing for you as an accident victim, but it also can prevent future accidents from occurring in a similar manner.
For a legal consultation with a truck accident lawyer serving Conroe, call 713-225-1900
How We Negotiate with the Insurance Company
Your case will begin with us assigning a value to your accident-related losses. Then we will send the demand letter stating the cost of your damages to the insurance company, as mentioned above. We will negotiate with the insurer for a fair settlement. If we cannot secure this for you, we can file a lawsuit.
We will continue negotiating with the other party until the court date arrives. The American Bar Association (ABA) affirms that most cases do not make it to court. However, if yours does, we will stand by your side and argue your case. Our aim at that point would be to secure a judgment for you from the judge and/or jury.
Conroe Truck Accident Attorney 713-225-1900
Who Could be Responsible for Your Accident?
Truck accidents can be complicated. Yours might have parties involved that you might not have considered. These might include the following:
The Trucker
The driver who hit you could have been engaging in reckless or negligent behavior that put you at risk. Some negligence behaviors can include:
Intoxicated driving: Like taking alcohol, illegal substances, or over-the-counter medications while driving
Distracted driving: Like texting and driving, looking at the scenery, or changing the radio station
Aggressive driving: Tailgating, attempting to enter your lane without having enough room to do so, speeding, and weaving in and out of lanes
Drowsy driving: Violating the Federal Highway Motor Carrier Safety Administration (FMCSA)'s Hours of Service regulations that dictate how long the truck driver should have slept before working
The Trucking Company
The company that hired the truck driver could be at fault if the driver was working at the time of the accident. This could be the case if:
The truck was not maintained properly and malfunctioned.
The company did not give the driver a proper background check.
The company encouraged speeding or imposed unreasonable delivery schedules.
The company overloaded the driver's vehicle and created unsafe conditions for driving.
Click to contact our Conroe Personal Injury Lawyer today
Ways You Can Protect Your Right to Compensation
While your truck accident lawyer in Conroe, TX builds your case, consider doing the following:
Listening to Your Doctor
Your healing is important to finalizing a settlement. You might not want to pursue damages until you reach (or near) maximum medical improvement. This is because that is the point where you know what final treatments you might need in the future.
So, you do not want to ignore your doctor's recommendations and lengthen the healing process. If you accept money from the insurer, and you require additional treatments, they would not be required to pay for those costs.
Staying Off Social Media
Insurance adjusters stalk accident victims' accounts for opportunities to take words and photos out of context. Do not let them argue that you are not as injured as you actually are. Refrain from posting to social media until your case concludes.
Keeping Documents Organized
Do not throw away any receipts. We need all proof of your injuries and required treatments. Write down all details that you can remember from what happened before, during, and after the accident. Maintain a journal specifically to note your symptoms and how you are feeling after the accident.
Complete a Truck Accidents Case Evaluation form now
The Attorneys at Blass Law are Ready to Hear from You and Your Family
Our team is waiting to listen to your story. We cannot begin fighting for you until we know the circumstances of your Conroe truck accident. Your car accident lawyer can guide you through this often overwhelming process. You do not have to go through the financial recovery process alone.
Call Blass Law at (713) 225-1900 today for a case consultation. You deserve to have as much information as possible regarding the fight in front of you.
Call or text 713-225-1900 or complete a Case Evaluation form