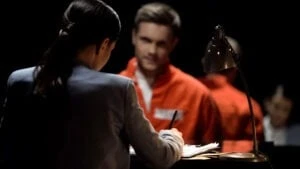 Like many cities in Texas, Conroe prides itself on its commitment to "law and order." This means that criminal defendants facing assault charges in Conroe may feel a greater anxiety about their future. The potential penalties include jail terms and fines, but the after-effects of a conviction can linger long after you are released from prison. Having a criminal defense lawyeron your side can help you face these anxieties and fight the consequences of a conviction.
Our Conroe assault defense lawyer, Jay Blass Cohen, can fight the charges and help you preserve your reputation. At Blass Law, we have experience winning cases like yours and can use those successes to inform our approach to your defense. We have been fighting for defendants all over Texas since 2009, and we can fight for you too.
What does an Assault Charge Mean?
The state can file charges of assault under a variety of different circumstances. The first and most common type of assault charge under Texas Lawalleges that you committed one or more of the following offenses:
Knowingly, and with intention, or recklessly causing someone else harm.

Threatening, or making a threat of inflicting an imminent injury or attack on someone else

Knowingly, and intentionally making unwanted physical contact with someone else that you knew (or should have known) would be offensive or seen as provocation
Under this definition, everything from pushing and shoving, to verbal threats, to punches could result in an assault charge. A simple assault charge is a Class-A Misdemeanor in Texas and punishable by up to one year in jail and a fine of up to $4,000.
Charges Can Be Elevated to First and Second-Degree Felonies
Under certain circumstances, prosecutors can elevate a misdemeanor assault charge to a second-degree felony, which is punishable by a prison sentence between two and 20 years and a fine of up to $10,000. Examples of when a standard assault charge can be elevated to a felony include:
Assault against a family member, member of your own household, or someone you were dating/romantically involved with at the time of the assault and there is a previous conviction.

Assault committed in retaliation for a state employee or peace officer conducting their normal duties.

You have previous assault convictions.
What Is an Aggravated Assault Charge?
While a standard assault charge can be filed for any level of contact or even a relatively low level of injury to the victim, an aggravated assault charge may be filed when the victim has suffered severe bodily injury, or you are alleged to have used a deadly weapon to commit the assault.
Most aggravated assault charges are second-degree felonies, but they can be charged as first-degree felonies under the following circumstances:
Assault with serious bodily injury (or use of a deadly weapon) against a family member, member of your own household, or someone you were dating/romantically involved with at the time of the assault.

Assault with serious bodily injury (or use of a deadly weapon) committed in retaliation for a state employee or peace officer conducting their normal duties.

You have previous assault convictions.
The first-degree felony conviction for aggravated assault is punishable by five years to life in jail and a fine to be determined by the judge and jury at sentencing but not exceeding $10,000. No matter what type of assault charges you are facing, our lawyers will fight for you to be acquitted, have your case dismissed, or have your charges reduced to the greatest extent possible.
For a legal consultation with a assault defense lawyer serving Conroe, call 713-225-1900
Conroe Defense Attorneys Who Fight for You!
Blass Law was founded by attorney Jay Blass Cohen in 2009. Jay's passion for criminal defense was sparked during his time in law school at South Texas School of Law, and he has spent his entire legal career defending clients to the best of his ability. In addition to being well-skilled and certified in many areas of forensic science, Jay Blass is a member of the National Association of Criminal Defense Lawyers and the Harris County Criminal Lawyers Association.
Jay keeps up to date on the most current defense tactics and techniques in all criminal cases. When his firm defends you in a Conroe assault case, you're getting a lawyer who will dedicate all their talent and experience to fighting for you. We challenge the prosecution's evidence and probe their case for any areas of weakness or inconsistency.
We take proactive steps to build your defense. If there is a witness or other piece of evidence that we can use to establish reasonable doubt or your innocence, we will do everything we can to find it and present it in court. You can rest assured that we will leave no stone unturned in trying to prove your innocence and preserve your reputation.
How do Lawyers Defend Against Assault Charges?
Our Conroe assault defense attorneys will look at the circumstances of your case and let the facts dictate how we formulate your defense. Many assault cases are not clear-cut and depend heavily on the quality of witnesses and other evidence. With that in mind, we would look at several different strategies to build your defense.
If you are completely innocent and didn't commit the assault you are charged with, we will try to find alibi witnesses or other unimpeachable evidence (e.g., mobile phone location data, video surveillance) that proves you didn't commit the crime. We will also prepare thorough cross-examinations of the state's witnesses to test and assess their credibility.
Self-defense is another potential avenue of defense. In many of our assault cases, our clients report being provoked or attacked. Our team will work tirelessly to find witnesses that can verify you were defending yourself or your family when the incident occurred.
Conroe Assault Defense Attorney 713-225-1900
The Long-Lasting Consequences of Assault Convictions
We live in a modern world with computers that can run instant background checks before we apply for housing, jobs, and even loans. If you have an assault conviction on your record, it will likely have a negative impact on your ability to secure quality housing and employment opportunities. Assault convictions could also tilt child custody cases against you.
This is the kind of damage to your reputation that our defense attorneys will fight to avoid. We take every case with a commitment to giving our clients the best possible chance at freedom. It is our mission, and our privilege, to fight for you.
Click to contact our Criminal Defense Lawyer in Conroe, TX today
Get a Confidential Case Consultation with a Defense Lawyer
If you've been charged with assault, it helps to have someone in your corner who will fight for you with compassion, determination, and skill. Jay Blass Cohen and the rest of our team are dedicated to standing up and giving you the solid criminal defense you deserve.
We also want to help you make the best decision about your representation. Contact our office for a confidential, zero-judgment case evaluation. We'll advise you on how we might proceed with your case as your legal representative. We are here to fight for you when you need us. Make the call today.
Call or text 713-225-1900 or complete a Case Evaluation form