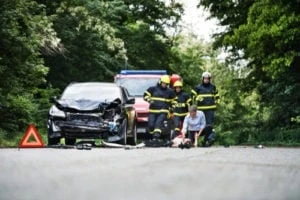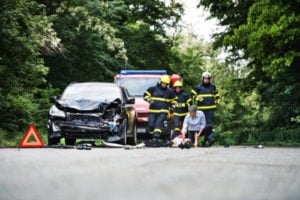 Police say a man has been arrested in connection with the Monday manslaughter death of a sleeping man in Grand Prairie. Police were called to the 4500 block of Rosedale Drive around 10:30 p.m. to respond to an argument between possibly intoxicated men. However, when police arrived, Martinon began trying to elude officers in his pickup.
While cutting across a grassy area to get to the interstate, Martinon ran over 60-year-old Paul Rummelhart. Martinon then turned off his headlights and lost officers in Dallas' Ledbetter neighborhood. Police say they were able to identify Martinon based on witness statements. Grand Prairie police solicited the help of the U.S. Marshals Service, who located and arrested Martinon Tuesday night in Dallas.
Officers say Paul Rummelhart has no ties to the Grand Prairie area and believe he was traveling or hitchhiking. He was sleeping in a sleeping bag when he was run over and killed.
Now being held in the Grand Prairie Detention Center, Martinon's bail is set at $500,000. His manslaughter charge joins prior felony warrants for resisting arrest, evading arrest, and misdemeanor traffic violations.
Penalties in Texas
In Texas, manslaughter is referred to as recklessly causing the death of another human being and comes with penalties of up to 20 years in the department of corrections. Resisting arrest, a Class A Misdemeanor in Texas, and is punishable by up to $4,000 in fines and one year in prison. Felony resisting arrest, however, in which a deadly weapon is used, is punishable by up to ten years and a $10,000 fine.
In addition to jail time and hefty fines, criminal charges affect nearly every aspect of one's personal life. Following a criminal conviction, many people experience the following personal consequences:
Termination from employment
Eviction from their rental property
Inability to secure new employment
Inability to rent property
Strained relationships with family
Financial hardship
Inability to secure education funding
Inability to foster or adopt a child
Restriction from voting
Social stigma
For a legal consultation, call 713-225-1900
What to Do if You've Been Arrested
If you've been arrested for evading or resisting arrest, driving while intoxicated, manslaughter, or an unrelated charge, seek counsel from a qualified criminal defense attorney before you participate in police interview or interrogation. Speaking with law enforcement without guidance from a qualified attorney may result in unknowingly incriminating yourself and change the course of your personal and professional future.
For the fair representation you deserve, contact Jay Cohen at 713-225-1900 or by using the short and simple contact form. We strive to provide the best representation at an affordable price to ensure everybody gets the defense they deserve when facing life-altering criminal charges.
Related Resources:
Call or text 713-225-1900 or complete a Case Evaluation form