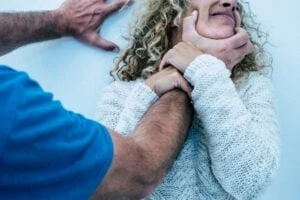 If you were arrested or charged with assault, you should consider partnering with a Baytown assault defense lawyer from Blass Law. Your life might never be the same if you get convicted.
In addition to the social stigma of a criminal charge, a conviction can come with jail or prison time, up to $10,000 in fines, or both. With so much at stake, it is well worth it to build a strong criminal defense. We encourage you to connect with our defense team today.
Why Jay Blass Cohen Is a Tireless Baytown Assault Defense Lawyer
There are plenty of defense lawyers out there, but few, if any, have the stellar credentials that the founder of Blass Law has. He has devoted his life to Keeping Innocent People Innocent®.
Jay Blass Cohen is committed to being a step ahead of the State. Jay is a Forensic Lawyer-Scientist and trained Drug Recognition Expert. He understands the science behind how drugs and alcohol get used in court cases, which can be a great help if your assault case involved drugs or alcohol.
For a legal consultation with a assault defense lawyer serving Baytown, call 713-225-1900
How Our Assault Defense Lawyer in Baytown Will Fight for Your Future
When we investigate your assault charges case, we will look for as many reasons as we can to attack the prosecution's case and build a strong defense. Our goal is to convince the judge and jury that you shouldn't be convicted. Instead, the charges should get dismissed, reduced, or dropped. In trial we present evidence and fight for the jury to render a "not guilty" verdict.
Here are some of the ways that result can happen:
We Determine Whether the Police Violated Your Rights
The police must follow strict rules and procedures when they arrest a person and when they seize evidence. If they violated your rights, we will argue that the judge should keep that evidence out of the trial. If improperly seized evidence serves as the basis of the prosecution's case, this could significantly affect their argument.
Witnesses Offer Flawed Testimony
Sometimes, there are inconsistencies and other flaws in the testimony of witnesses. For example, it might not be factually possible for the witness to observe what they claim that they saw. Also, the police might have used an improper lineup or another identification procedure that led to your false arrest.
We Create Reasonable Doubt in Jurors' Minds
We work to create doubt in the minds of jurors about the elements of the crime you got charged with, in this case, assault. The jury cannot lawfully convict a defendant if they have reasonable doubt.
The Prosecution Didn't Prove Their Case
Under Texas law, the prosecutor must establish every element of assault by presenting believable evidence to the jury. When we can knock out even one element of assault because of problems with the evidence, the jury should not convict.
The specific facts of your situation will determine what types of defenses we can mount on your behalf.
Baytown Assault Defense Attorney 713-225-1900
Criminal Penalties for a Baytown Assault Conviction
The Attorney General of Texas reports that the penalties for an assault conviction can include a:
Class C misdemeanor.

A fine of $500.

Class B misdemeanor.

Jail time for up to 180 days, a fine of up to $2,000, or both jail time and a fine.

Class A misdemeanor.

A $4,000 maximum fine, jail for up to a year, or both a fine and time in jail.

Third-degree felony.

State prison for up to 10 years, a fine of up to $10,000, or both the fine and time in prison.

Second-degree felony.

State prison for between two and 20 years, a fine as high as $10,000, or both imprisonment and a fine.

First-degree felony.

Prison time between five years and life, and whatever fine the judge and jury decide.
The sentence a person faces will depend on the severity of their assault charges.
Click to contact our Baytown Lawyer today
Other Harsh Consequences After Getting Convicted of Assault in Baytown
As if losing your freedom and having to pay thousands of dollars in fines were not bad enough, even after you pay your debt to society, an assault conviction will haunt you for many years. For example:
Your previous job might no longer be available for you. Your boss might have hired someone else to fill the position while you were in jail.

Getting a new job can be challenging. An assault conviction can make a person ineligible for certain types of jobs.

If you get convicted of felony assault, you will spend the rest of your life as a convicted felon, with all the negative repercussions of that status.

Anything that requires a background check, like getting a loan, getting a job that pays well, and getting a professional license for your career, could be out of reach.
Also, you and your family could endure social stigma because of the criminal conviction. Future custody disputes could go against you just because of the assault conviction. People will assume that you have anger issues even if you do not.
Complete a Assault Defense Case Evaluation form now
Defense Strategies to Attack Baytown Assault Charges
After we investigate your case, we will determine which defense strategies will be appropriate for your situation. Here are some of the arguments we use in assault cases:
If someone threatens your safety, Texas law allows you to defend yourself. If the person who endangered your safety then swears out a criminal complaint against you, you have the argument of self-defense. Our state's law does not require you to turn the other cheek when someone attacks you.

You did not commit an assault if your physical contact with the other person was not intentional. For example, you were shopping at Black Friday when someone shoved you into an elderly woman, which caused her to fall and suffer injuries. Because you didn't intentionally mean to harm anyone, the state could have a weak case against you.

We attack the elements of assault, which include intentionally harming someone or putting them in reasonable fear of imminent harm, under

Texas Penal Code § 22.01

.

The prosecutor cannot prove every element of the charges against you because we got some essential evidence thrown out. Sometimes, a prosecutor will try to use evidence that the police obtained by violating the rules. If you do not fight this evidence, you could get a conviction you do not deserve. This is why we build a strong defense against the evidence and work hard to get the charges dropped.
Call Blass Law to Learn About Working With a Baytown Assault Lawyer
Our founding attorney, Jay Blass Cohen, will put his years of courtroom experience to work when defending your rights. Call Blass Law to talk about your options.
Call or text 713-225-1900 or complete a Case Evaluation form