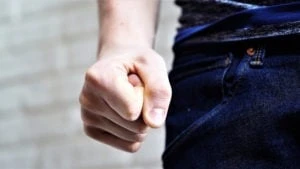 In Baytown, you can be charged with assault against a family member if you caused physical harm or even if you simply threatened to cause physical harm. If convicted, you cannot have the crime expunged from your record.
You can protect your future by fighting the charges against you, and our Baytown family member assault lawyer can help you. At Blass Law, attorney Jay Blass Cohen believes in the dignity of defense and will fight on your behalf for the best possible outcome.
How Blass Law Can Help Your Baytown Family Member Assault Case
Attorney Jay Blass Cohen started his legal career as a defense lawyer. It's who he is. He believes that you deserve a passionate and knowledgeable advocate who is willing to fight to uphold your constitutional rights and who will present a formidable defense on your behalf. Jay's certifications and memberships include but aren't limited to:
ACS Forensic Lawyer-Scientist Designation as recognized by the Chemistry and Law Division of the ACS
Certified Drug Recognition Expert (DRE)
Trained in Forensic Chromatography and Drug Analysis
Member of the National Association of Criminal Defense Lawyers, the Harris County Criminal Lawyers Association, the Texas Criminal Defense Lawyers Association, the Houston Bar Association, and the American Chemical Society
At Blass Law, our Baytown criminal defense attorney has:
Represented an individual charged with felony family member assault and had their case dismissed
Defended an individual charged with felony continuous sexual assault of a child and secured a guilty verdict in a jury trial
Defended an individual charged with capital murder and secured a not-guilty verdict
For a legal consultation with a family member assault lawyer serving Baytown, call 713-225-1900
Acts That Fall Under Family Member Assault in Baytown
These are some of the acts of family violence that are punishable in Texas, according to Texas Family Code § 71.004.
Actions intended to physically harm a person
Threats of actions to harm another
Assault
Sexual assault
Our Baytown, Texas, assault attorney will discuss potential charges during your confidential consultation.
Baytown Family Member Assault Attorney 713-225-1900
Defense Against Baytown Family Member Assault Charges
The defenses we can use against criminal charges are unique to each case. Our Baytown assault attorney will communicate with you throughout the legal process so that you understand everything that's happening and can help guide the defense toward a beneficial outcome.
We can fight to have your case dismissed. If the case is not dismissed, this is what we look at when crafting your defense:
Who was present during the event? Are there witnesses, or is it a matter of the accused and the accuser offering conflicting versions of the event?
What are the reputations of those involved? Have they been caught in a lie before, or is one considered to be more honest than the other?
Is one person injured and the other unharmed? Does either party have defensive wounds?
Does the accuser have a vendetta against the accused? Are there circumstances within the family that would lead the accuser to make false claims to harm the accused?
Does either party have a criminal record of assault or a previous arrest for such a charge?
We will dig to find the answers to these and other questions to provide a robust defense that can lead to a positive outcome for you.
Click to contact our Baytown Assault Defense Lawyer today
Punishments You Could Face if Convicted of Family Member Assault in Baytown
The punishment you may face depends on what happened and the severity of any harm inflicted. For example:
Misdemeanor Penalties in Baytown
If you are convicted of domestic assault you may end up with a Class C misdemeanor, which requires payment of a fine of no more than $500, per Texas Penal Code § 12.23.
Or, if the circumstances warrant it, you may be fined and/or face jail time of 180 days for a Class B misdemeanor. A Class A misdemeanor would bring a higher fine and could result in a year of jail time.
Felony Penalties in Baytown
Depending on the details of your case, a felony charge could result in hefty fines and anywhere from two to 99 years in jail.
Complete a Family Member Assault Case Evaluation form now
Other Possible Repercussions from a Family Member Assault Conviction or Charge
In addition to jail time and fines, your life can potentially change in other ways if you are found guilty of family member assault. For example, you may experience:
Loss of custody of your children
Loss of the right to own a gun
Difficulty getting a job or keeping your current position
Having a permanent criminal record if convicted
Difficulty obtaining a security clearance or keeping the clearance you have
The effects of a conviction or even an arrest may affect your life for decades. You should consider working with our Baytown family member assault lawyer if you hope to avoid the fallout of a criminal charge.
Who Can Take Action Against You in a Family Member Assault Case in Baytown, Texas?
It's important to be aware that in some circumstances, someone who is not blood-related to you can press family member assault charges against you.
Typically, family members in the case of an assault charge can include:
Your current or previous spouse or life partner
Your children (biological, adopted, or foster)
The other parent(s) of your child or children
Anyone you are or have been related to by marriage, adoption, or blood
Call Us Today for a Confidential Consultation About Your Family Assault Case in Baytown
We believe that your life is more than just an assault charge. You deserve an advocate who is as passionate about your life and future as you are. Fortunately, that's the only way our firm knows how to do our work.
You matter to us. We will provide a knowledgeable and fierce defense on your behalf, always striving for the best possible outcome for you. Call us today to learn more about how our lawyer can help you.
Call or text 713-225-1900 or complete a Case Evaluation form