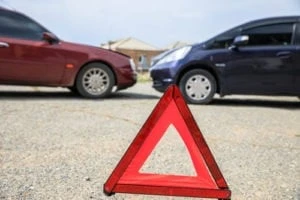 If you or a family member was involved in a car accident, fault does not automatically fall onto your shoulders simply because the other vehicle owner, motorcyclist, or pedestrian says it does. A Baytown car accident lawyer can help you after a car accident by proving you were not at fault or were only partially at fault.
A car accident is a devastating event for the drivers and passengers in both vehicles. We know what to do when you are involved in a car accident and the driver and passengers in the other involved vehicle place full blame for the accident with you. When you are facing criminal or financial liability after a car accident in Baytown, call Blass Law at (713) 225-1900 to speak to a member of our client intake team today.
Comparative Negligence in Texas Might Work in Your Favor
In Baytown, Texas, you are only financially responsible for the portion of a car accident the other driver can prove was your fault. This is called the doctrine of comparative fault and according to Texas Civil Code § 33.003, any damages a party receives after an accident will be reduced by their portion of fault.
For example, if the other driver is found to be 25% at fault for the accident, you will only cover 75% of the accident's expenses. According to the doctrine of proportionate responsibility, if the other driver is found to bear at least half of the fault for the accident, you will pay nothing. Instead, each driver will be responsible for their own accident-related expenses.
That makes it important for you to know what really led to the accident and to understand and accept responsibility only for the portion of the accident you caused. If you accept fault without a fight, you could be forced to shoulder the total financial impact of the accident. That's why hiring a car accident lawyer is a must.
For a legal consultation with a car accident lawyer serving Baytown, call 713-225-1900
What May Happen if You Accept Fault Without a Fight?
If you accept fault after a car accident, you and your insurance company could be held responsible for paying a variety of expenses to the other driver and his passengers. Those expenses can add up quickly and may include:
Emergency, ongoing, and future medical bills
Current and future lost income
Pain and suffering and mental anguish
Property damage or total property loss
A Baytown car accident lawyer from Blass Law will work hard to limit the legal and financial impact of a car accident that was not entirely your fault.
Baytown Car Accident Attorney 713-225-1900
Watch What You Say After a Car Accident
When the police arrive on the scene of a car accident in Baytown, you should fully cooperate without admitting any fault or assigning or accepting any portion of the blame. Give the law enforcement officer your driver's license, vehicle registration, and insurance information immediately upon request.
After you have complied with the officer's requests, do not make additional statements or assumptions. Of course, you might need to answer questions, but avoid saying anything at all that might later be construed or misconstrued as an admission of fault. Protect yourself from unfair liability, if at all possible.
Click to contact our Personal Injury Lawyer in Baytown, TX today
Take Any Possible Proactive Measures
Your very first priority at the scene of an accident in which you were involved should be to get immediate medical help for anyone in either car who sustains injuries (if you have not already done so). If possible, move your car to a safe location out of the flow of traffic and call the police.
Filing a police report with the Texas Department of Transportation is mandatory if anyone was injured in the accident. Even if you think someone else called the police, you should call, too. Police will start an investigation at the scene and call for emergency medical attention, if needed. Without admitting (or even discussing) fault, you should also exchange license and insurance information with the other driver.
If possible, take photos of the scene of the accident and of both cars from a variety of angles. Do so quietly and without adding to the tension of the moment or arguing with the other driver.
Complete a Car Accidents Case Evaluation form now
What to Do if You Are Ticketed for the Accident
In a car accident, the driver of either car might receive a ticket. Just because you were ticketed in an accident does not mean you are fully or even partially at fault. A ticket might be issued for something as simple as failure to prove you have insurance or for not wearing your seatbelt.
Be sure to inform us of any tickets you receive, especially if you are ticketed for a traffic violation (such as speeding or failure to yield the right of way). If the police suspect you have been drinking, they might ask you to comply with a field sobriety test. If you are arrested or detained for suspected drunk driving, a Baytown DWI lawyer from our firm can minimize the damage of DWI and can save your personal and professional reputation.
Do not accept the receipt of a ticket as fault or stop fighting for your rights because you received a ticket. Contact Blass Law at (713) 225-1900 immediately. We will work hard to minimize the damage of any tickets or citations you receive.
Let a Baytown Car Accident Lawyer Fight for You After a Car Accident
Let a Baytown car accident lawyer go to bat for you. If you or a loved one is accused of causing a car accident due to negligence, criminal conduct, or error, we will work hard for you.
We are here to ensure you do not inadvertently accept fault that is not yours to carry and that you do not go through this process alone. Call Blass Law at (713) 225-1900 to speak to a member of our client intake team as soon after the accident as possible.
Call or text 713-225-1900 or complete a Case Evaluation form