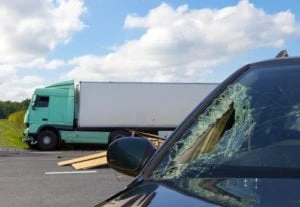 If you were injured in a truck accident, a Baytown truck accident lawyer from Blass Law can work to get you a fair monetary settlement for your injuries. We will take on the responsible parties and their insurance companies and help you recover payment for your medical bills, lost wages, reduced earning capacity, pain and suffering, and other losses⁠ – both economic and noneconomic. We strive to get every client the compensation to which they are entitled, and we do not charge a fee until we do.
At Blass Law, we put the needs of the client first and want to make the experience as easy as possible. We will handle everything on the legal side so that you can focus on recovering, getting healthy, and getting your life back. We are ready to get to work for you today. Our goal is to get a compensation check in your hands as quickly as possible.
To speak with a member of our team today and receive a comprehensive consultation, call Blass Law at (713) 225-1900.
We Identify the Responsible Parties and Hold Them Accountable
A truck accident may differ from a standard auto accident in that there may be more parties involved on the liability side. In addition to the truck driver who hit you, the trucking company⁠—the driver's employer or contractor⁠—often has vicarious liability for the driver's actions. If there was a defect in the truck itself that contributed to the accident or made your injuries worse, the manufacturer may also bear liability.
We will investigate your accident thoroughly and identify every potentially liable party:
The Truck Driver
The truck driver is the most obvious and most likely party responsible for your Baytown truck accident injuries. If they violated a traffic law or displayed negligent behavior leading up to your accident⁠—such as texting or using a smartphone—we can use it as evidence of liability. Truck drivers are also required by industry regulations to keep a detailed logbook of their activities (as affirmed by the Federal Motor Carrier Safety Administration), including when they drive, when they rest, and when they have their truck serviced. If they spend too many hours on the road without resting or they do not get regular maintenance on their vehicle, they can face penalties. We will look at their logbook and search for evidence of negligent behavior.
Because most truck drivers⁠—whether they are employees or owner-operators⁠—work at the behest of a trucking company, their employer may have vicarious liability for their actions. We can pursue the truck manufacturer for compensation if we find evidence that the truck featured a defect or flaw that either contributed to the accident or made it worse. Call Blass Law at (713) 225-1900 today.
For a legal consultation with a truck accident lawyer serving Baytown, call 713-225-1900
We Help You Recover Fair Compensation
A Baytown truck accident lawyer from Blass Law will work to get you monetary compensation for your truck accident injuries. We pursue both economic and noneconomic damages. Your settlement or award may include compensation for:
Medical Bills
We will pursue the responsible party (or parties) and their insurance companies for both your current and anticipated future medical expenses. These may include your hospital bills, surgery costs, physical and occupational therapy expenses, prescription drug costs, and more.
Lost Wages
We can work to make sure the responsible party or parties compensate you for the money you have lost due to missed paychecks while staying home to recover from your injuries.
Reduced Earning Capacity
We can also help you recover compensation to make up the difference in your earnings if they have decreased as a result of your not being physically or mentally capable of doing the same work as before.
Pain and Suffering
We pursue compensation for pain and suffering as well as for other economic losses such as emotional distress and loss of enjoyment of life. Your noneconomic damages can often exceed your economic losses in monetary value. We make sure to fight for the largest possible settlement.
Baytown Truck Accident Attorney 713-225-1900
We Go the Extra Mile to Put the Client First
When you choose Blass Law, you are choosing a team that offers client-focused service. We understand that you are dealing with a lot of physical and emotional pain (as well as financial stress) from the accident. We want to make your life easier in the weeks and months to come by taking all of that stress off your shoulders and putting it on ours so that you can focus on recovering and getting your life back. We are always fighting for you, and our support staff is always available to help with any questions or concerns you have during the process.
Click to contact our Personal Injury Lawyer in Baytown, TX today
The Statute of Limitations on Truck Accident Lawsuits in Texas
According to §16.003 of the Texas Civil Practice and Remedies Code, you have two years from the date of your injuries to file a lawsuit over a truck accident. However, this timeline may vary based on the unique circumstances of your case. A personal injury lawyer from Blass Law in Baytown, TX can file a quick lawsuit if necessary to keep your case from getting nullified by an expiring statute.
Complete a Truck Accidents Case Evaluation form now
Call for Comprehensive Truck Accident Case Evaluation With Blass Law
A Baytown truck accident lawyer from Blass Law can help you recover compensation from the parties responsible for your injuries. We will work to get you the money you deserve and make the process easy and stress-free. To speak with a member of our team today, call us at (713) 225-1900.
Call or text 713-225-1900 or complete a Case Evaluation form