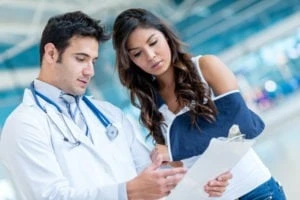 If you or a loved one was hurt in an accident caused by another person or organization, a Tomball personal injury lawyer at Blass Law can help you seek compensation for your injuries and other losses.
Our firm can provide clarity about your eligibility for compensation and work with you to build a solid case.
Texas Law Could Affect Your Right to Claim Compensation
It is essential to file your lawsuit within two years of being injured or losing a loved one, per Texas Civil Practice and Remedies Code §16.003. After this deadline passes, it is unlikely you will be able to pursue compensation.
We encourage you to connect with our team to explore your legal options. We can listen to your story and determine how long you have to file a lawsuit under state law. You are not in this situation alone; we can help.
For a legal consultation with a personal injury lawyer serving Tomball, call 713-225-1900
What Types of Damages Can You Recover in a Tomball Personal Injury Case?
We work closely with each of our clients to understand their emotional, physical, and financial challenges following their accidents. We can use testimony from economists, your employment records, and medical bills to calculate the value of your losses. This way, you can understand what you are owed.
You could receive compensation for the following financial and non-financial damages:
Current and ongoing medical bills
Rehabilitation costs
Lost wages, including anticipated future lost income
Pain and suffering and emotional trauma
Damaged property
Wrongful death-related losses, including funeral expenses, life support, final medical bills, and cremation/burial costs
Your Tomball personal injury lawyer has one goal: to get the best possible outcome for your case. We know that every situation is unique, so you can expect to get legal aid that meets your needs.
Tomball Personal Injury Attorney 713-225-1900
We Can Address the Challenges That Threaten Your Case's Success
While not every personal injury claim requires legal representation, here are some things that could challenge your right to a fair settlement:
The at-fault party's insurers dispute or contest the validity of your claim.
More than one party caused or contributed to your accident.
You suffered serious injuries.
You don't understand the value of your losses, like pain and suffering.
You want help with the evidence collection process
If you have questions or concerns about claiming compensation, it can be beneficial to connect with our team. Contact our personal injury staff serving Tomball to learn more about your legal options.
Click to contact our Tomball Lawyer today
Our Attorneys Have Experience Litigating Many Different Types of Personal Injury Cases
We can help you recover damages after suffering harm due to negligence. Here are some of the types of personal injury cases we handle:
Truck, car, and motorcycle accidents
Rideshare accidents (such as those involving Uber or Lyft)
Drunk driving accidents
Pedestrian accidents
Slip, trip, or fall accidents
Dog bite accidents
Workplace accidents (such as maritime and admiralty accidents)
If you lost a loved one due to another party's negligence, we could help you seek compensation via a wrongful death claim or lawsuit. While no amount of money can alter what happened, we will manage your case with the sensitivity and determination it merits.
Complete a Personal Injury Case Evaluation form now
Our Process for Getting You the Compensation You Deserve
When you retain our services, we will investigate your situation to learn more about your case.
From there, we build your claim by:
Identifying the liable parties
Gathering evidence to prove negligence
Managing all communications with involved parties
Estimating the value of your claim
Negotiating a fair settlement with insurance companies or their legal teams
Reviewing settlement offers
Representing you in court if we cannot agree on an equitable settlement
We Can Determine how Texas's Negligence Laws Apply to You
Proving negligence is vital in a personal injury case. Texas Civil Practice and Remedies Code §33.001 says that as long as you did not cause most of your accident, you can still seek financial recovery. However, your final settlement will be reduced in proportion to your role in the accident.
We will fight for a fair offer on your behalf. If the insurer blames you for the incident, we will gather evidence to assert otherwise.
We Can Manage Cases That Involve Multiple Parties
If more than one party is responsible for your accident, liability hinges on who bears the most responsibility. This can lead to a lot of finger-pointing and shifting of blame, even if your case seems relatively clear-cut. Having our firm protect your rights can alleviate your stress during this trying time.
Commonly Asked Questions About Personal Injury Cases
You've got questions, and we've got answers. Here are some questions that our clients have asked us:
How Long will it Take to Settle Your Case?
We will do everything in our power to keep your case moving forward. This involves dealing with uncooperative claims adjusters and recognizing bad faith insurance practices. Yet, even with these efforts, it could take months to settle your case.
We urge you to be patient. Accepting the first offer versus waiting a few months could make a huge difference regarding the money you can get.
Do You Need a Personal Injury Lawyer in Tomball?
You could take legal action on your own. However, if you don't understand Texas personal injury law, you could be at a significant disadvantage. The other side will do everything they can do to dismiss your case. If you do not know how to respond to such actions, they could succeed.
How Can Blass Law Prove Your Case?
We will interview witnesses, watch security camera footage, and visit the incident scene to learn more about your situation. We will also gather police reports, written statements, and your medical records to prove negligence, fault, and liability.
Contact Our Attorneys Today for Help Seeking Compensation After Your Personal Injury
If your life has been affected by an accident caused by another's negligence in Tomball, speak to the personal injury team at Blass Law. We can provide:
Years of experience negotiating settlements and dealing with insurance companies
Management of complex legal cases
Compassionate client support blended with our legal representation
Knowledge, resources, and experience to give your case the focus it merits
Call or text 713-225-1900 or complete a Case Evaluation form