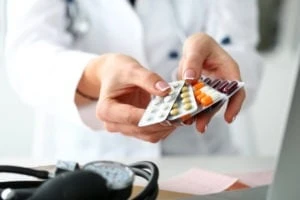 If you have been arrested and charged with a drug possession crime, you should not sit back and hope things will work out for you. Instead, seek out our drug defense lawyer in Tomball, TX, to ensure that law enforcement officers do not violate your legal rights while they try to build a case against you.
Facing drug charges can be unsettling. You may believe the facts do not support the accusations against you, yet police officers are treating you like you are guilty beyond a reasonable doubt. At Blass Law, we understand how police treat those accused of drug crimes, and we are ready to help you.
You Should Defend Yourself Like Your Life Is on the Line
We always tell our clients that coming up with the right defense strategy is not an easy process. Trust that we will be honest with you about the potential penalties you are facing, including if you are up against felony drug-related charges.
We do not sugarcoat your situation to try to make you feel better. We want you to fully understand how serious this situation is, so we can come up with the defense plan that makes the most sense for you. We will not lie to you. Instead, we will work as hard as we can for your benefit.
What You Could Lose with a Conviction
According to the Texas Controlled Substances Act, many drug charges are felonies. A conviction for a felony charge will affect your life far more negatively than a conviction on a misdemeanor charge. Some of the differences, according to The Texas Politics Project, include:
Incarceration:

A felony may involve multiple years in prison, while a misdemeanor may involve less than one year in jail.

Fines:

A felony fine could involve a five- or six-figure amount, while a misdemeanor fine usually is a three- or four-figure amount.

Probation:

With a misdemeanor conviction, you are eligible for probation regardless of criminal history. A person with a previous felony conviction is not eligible for probation from a jury on any subsequent conviction.

Loss of rights:

A felony conviction may cost you your right to vote, own or carry a firearm, or hold certain jobs, while a misdemeanor conviction rarely results in a loss of these rights.
We Will Fight to Protect Your Quality of Life
Because of the significant differences between the penalties of a felony drug conviction versus a misdemeanor, our Tomball, TX, drug defense lawyer may be able to convince prosecutors to reduce any felony charges you are facing to misdemeanors.
If we can accomplish this, even if you end up pleading guilty, you should not see this misdemeanor conviction affect your livelihood, your family, and your quality of life anywhere near as significantly as a felony conviction would do. Trust that we will always have your best interests in mind when forming our strategy.
For a legal consultation with a drug defense lawyer serving Tomball, call 713-225-1900
We Will Take the Time to Understand What Kind of Outcome You Want to See
As your representative, our drug defense attorney in Tomball will spend time with you. We not only want to understand the facts of your arrest as you believe them to be, but we also want to be certain we know the outcome you would like to see in the case.
We take the time to get to know each of our clients and find out how the case will impact their lives. Many people will have problems with professional licenses, certifications, and employment opportunities so we try to find the best outcome with that in mind. Some of our clients are willing to plead guilty to a misdemeanor to avoid felony charges. Some do not want to go to jail at all costs. Some clients want to try to clear their name through a not guilty finding at trial. We want to craft our defense strategy around the goals you have for the case, if at all possible.
Does a Drug-Related Conviction Automatically Result in Jail Time?
Texas continues to take drug-related crimes very seriously. While other states have chosen to relax some drug crime penalties, Texas tends to have stronger-than-average penalties, including for marijuana, as marijuana possession remains illegalin Texas.
Nearly all drug possession crimes in Texas have the possibility of jail time for the defendant if convicted. However, if a conviction is inevitable, depending on your criminal history and court, we may be able to avoid going to prison. If avoiding jail is a high priority for you, we will work hard to try to make this happen in your case. We realize some people don't want to be on probation and believe it sets you up for failure, which can be true.
Tomball Drug Defense Attorney 713-225-1900
How Our Team Can Help You in Your Tomball, TX, Drug Case
When you choose us to represent you against your drug possession charges, you can be certain that we will bring all of our past experiences in cases like yours to bear on your behalf, all while making sure that we fight to win your case and protect your legal rights to the best of our ability.
We may call on strategies that worked for other clients, but we will not simply recycle those strategies. Instead, we will tweak all our ideas and techniques to fit the exact circumstances in your case. We will give you the personalized service that you deserve in your particular case.
We Will Take Several Steps to Defend You Against Your Drug-Related Charges
We know the importance of creating an aggressive defense strategy. We know that the prosecuting attorney will be preparing hard to try to win the case and to convict you of these charges, and we will use that as motivation for our thorough preparation. The prosecutor doesn't care if you're guilty or not, they have a theory and it's that you are guilty.
Some of the specific actions we will take on your behalf while representing you in this criminal case include:
Reviewing the facts and evidence

Recreating the events that took place on the date you were arrested

Reviewing the laboratory evidence that supports those charges

Ensuring police officers collected the evidence legally

Interviewing you and other witnesses to see if your version of events differs from the police report

Determining what case law is applies to your case

Deciding what parts of your side of the story should be told

Advocating for you in negotiations and at trial
Click to contact our Tomball Criminal Defense Lawyer today
Blass Law Will Fight for Your Best Possible Outcome
When you hire our drug defense lawyer in Tomball, TX, we will work tirelessly to seek the best possible outcome. We do not sit back and hope for the best. We will be proactive in crafting a defense strategy for you.
For a review of your case, call Blass Law today at (713) 225-1900. As soon as you choose to hire us, we will be ready to begin working on your case.
Call or text 713-225-1900 or complete a Case Evaluation form