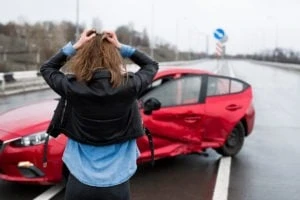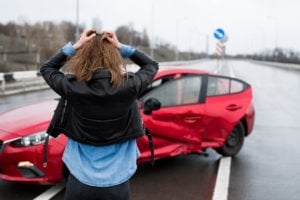 With car accidents on the risein the United States, it's important to know what to do in case you find yourself in one. Your actions following an accident can have a definite impact on your financial recovery. At any point, you could be implicating yourself as the one to blame, diminishing your injuries, or giving the insurance company information they can use against you.
These Mistakes Can Cost You After a Car Accident
Here is a list of some of the common mistakes people make after a car crash and how you can avoid them.
For a legal consultation, call 713-225-1900
Talking About the Accident and Admitting Fault
You might feel responsible for your car accident and begin to apologize. Override this inclination. As sincere as it might be, it's very important that you do not admit, accept, or hint at blame. Avoid discussing the accident at the scene except to give police your account and ask witnesses what they saw.
If you admit fault in a car wreck, you may decrease the compensation you could receive in an insurance claim and increase your premiums. In Texas, you can't collect compensation if you are more than 50% responsible. Don't assume you know what caused the collision. The police, the insurance company, and your car accident lawyerwill investigate and draw their own conclusions.
Providing Too Much Information
When it comes to discussing your car accident, the popular saying "just the facts" comes to mind. Offering unsolicited information could give insurance companies ammunition to use against you.
You can avoid saying things you shouldn't by sticking to the facts. When speaking to the police or insurance companies, only give information that directly relates to the accident. Provide clear facts about what happened from your perspective. Don't lie and don't fill in the blanks if you don't know or remember. Last, don't provide information about your injuries to the insurer. They don't need it.
Click to contact our Houston lawyer today
Not Seeking Medical Treatment or Receiving Treatment Too Late
In general, it is wise to seek medical attention after a car accident even if you think you're okay. Signs of injury may not show up for hours, days, or even weeks, but that doesn't mean you weren't hurt. A medical professional can perform the necessary evaluations to discover injuries early on.
Waiting to get medical treatment risks your health first and foremost and it puts your full compensation at risk. If you were to file a claim without knowing the extent of your injuries and later learned things were much worse than you thought, the insurance company could allege that you are faking it to get more money. Further, if your injuries haven't been validated by a doctor, you likely won't receive compensation for them or the expenses they lead to.
Complete a Case Evaluation form now
Saying You're 'Fine'
Insisting that you weren't hurt or that you're fine after a car accident could come back to bite you in an insurance claim or Houston personal injury lawsuit . Don't declare your health status to police, EMTs, insurance companies, or bystanders. Even if you feel fine at the moment, the reality is that you don't truly know if you are alright until you get examined by a doctor. 
Certain injuries like internal organ damage, soft tissue injuries (muscle sprains and strains), or concussions may not be apparent right away. Instead of saying "I'm fine," if someone asks if you're ok, just say "I don't know" or "I'm not sure."
Not Calling the Police
Even if you think the accident was minor or the other driver begs you not to speak to authorities, call the police. Police officers will determine if the law was broken by the at-fault driver which will help your case. Officers usually document the accident in a police report. Documenting the crash via police report will provide essential proof of the accident and can corroborate the information you give to the insurance companies.
Taking the First Offer
It's standard practice for insurance companies to throw out a lowball offer to settle your claim. It's the insurance adjuster's job to save money and dispose of your claim as quickly as possible.
Rest assured that if the adjuster tells you an amount is the most you can receive for your claim, it's probably not. If you accept an offer from the insurance company you will have to sign a document that prevents you from pursuing any further compensation from them. In some cases, signing may wipe out your right to pursue further compensation from any other defendant as well.
Not Calling a Lawyer
You don't need an attorney for a car accident claim, but there are benefits to having someone who knows the law on your side. Personal injury claims can easily snowball out of control, leaving the victim feeling helpless and out of their depth. A law firm with experience in insurance practices can apply pressure to insurance companies in a way that most laypeople cannot. They are able to advise you on what to say to insurance companies and they can gather evidence to prove your claim.
Waiting Too Long
There is a time limit on pursuing car accident claims. According to Texas Civil Practice and Remedies Code § 16.003, you have two years from the time of the accident to pursue any legal action.
Avoid Costly Mistakes with Blass Law
If you were involved in a crash in Texas, don't just settle for knowing the common mistakes people make after a car accident. Get legal help to avoid them altogether. A car accident lawyerat Blass Law is available to assist you in your car insurance claim. We will fight for your maximum compensation. Call today or fill out a contact form.
Call or text 713-225-1900 or complete a Case Evaluation form