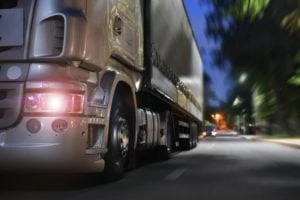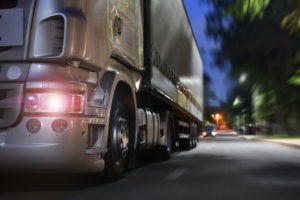 According to the Insurance Institute for Highway Safety (IIHS), large trucks can weigh 20 to 30 times more than a standard passenger car. In a collision between these two vehicles, who do you think is more likely to be injured? The passenger car! It is often the occupants of the smaller car who bear the brunt of the collision. When an accident involving a large truck injures you or takes the life of a loved one, it is important to consider your legal options. A Texas City truck accident lawyer from Blass Law will work hard to get the best possible outcome for your claim.
They can investigate the cause of your accident, determine fault and liability, and pursue the cost of your collision-related damages. Call us at (713) 225-1900 to learn more about how we can protect your legal rights.
Common Causes of Truck Accidents
The Federal Motor Carrier Safety Administration (FMCSA) conducted a study that analyzed the underlying causes and contributing factors of truck accidents. Your lawyer will be tasked with determining what caused your accident and who can be held responsible.
Per FMCSA, some causes for your truck accident could include:
Brake problems. Brake problems can prevent a truck from coming to a complete stop. The faster the truck is traveling, the more space it will need to come to a complete stop. Speeding or poor maintenance of the vehicle can increase the likelihood of an accident.
Prescription drug use. Some truck drivers often suffer from chronic conditions like herniated discs, back injuries, and neck injuries. Misuse of prescription medications they take to treat these conditions may interfere with drivers' ability to safely operate a motor vehicle.
Traveling too fast for conditions. Traveling too fast for conditions may mean that a truck driver was driving within the posted speed limit, but that they were driving too fast for road or weather conditions.
Roadway problems. Problems with the roadway, such as broken roads, unclear signs, or other environmental factors, can hinder a trucker's ability to drive safely.
Braking suddenly. According to the IIHS, trucks require 20% to 40% more stopping time when compared to passenger vehicles. If a trucker needs to brake suddenly to avoid a hazard, they may be unable to do so because of the truck's increased stopping time.
Over-the-counter drug use. Truck drivers may rely on extra caffeine or over-the-counter drugs to help them stay awake during their job. However, the side effects of these drugs can hinder safe driving practices.
Inadequate surveillance. Inadequate surveillance refers to not looking for other vehicles or hazards. A truck can feature many blind spots. If a trucker cannot see a hazard, they cannot take measures to avoid it.
Fatigue. Although the FMCSA has guidelines for how long truckers are able to drive in a given period, some drivers ignore these standards. Under extreme fatigue, a trucker might have slower reflexes or fall asleep at the wheel.
Your truck accident lawyer in Texas City will gather evidence to determine how the accident occurred. They can subpoena the trucker's logbook and interview eyewitnesses to establish causation.
For a legal consultation with a truck accident lawyer serving Texas City, call 713-225-1900
Liability in a Texas City Truck Accident
The trucking industry involves many different parties who may be responsible for an accident.
Depending on the details of your situation, one or more of the following parties may be found liable for your collision-related damages:
The Truck Driver
The National Highway Traffic Safety Administration (NHTSA) notes that 94% of all collisions are due to driver error. If the trucker's negligence resulted in the collision that harmed you, they could be held liable for your damages.
The Trucking Company
Under the doctrine "respondent superior," an employer can be held responsible for the actions of their employees.
Trucking companies can be held financially responsible for any accidents caused by:
Driver inexperience
Lack of driver training
Imposing unreasonable time constraints on their drivers
Failing to adequately check the driving histories of their employees
Not following drug and alcohol testing regulations
Failing to inspect or maintain their trucks
While suing a large company may seem intimidating, it does not have to be when you work with a lawyer from Blass Law.
The Cargo Loading Company
If goods are not loaded onto a truck correctly, they can shift during transit and throw off the vehicle's balance. If this happens, the cargo company may be held liable for any resulting accidents.
Third-Party Maintenance Companies
Trucking companies may rely on other entities to maintain their fleet of trucks. Trucks have thousands of parts that can potentially contribute to an accident. If a truck is not periodically inspected, it could be unfit to drive.
The Truck's Manufacturer
If a faulty or defective vehicular component contributed to the accident, the manufacturer of the truck or part may be held financially responsible.
If you were involved in a truck accident, call Blass Law today. Our legal team can identify the party (or parties) responsible for your collision and strategize to determine the best course of action to take on your behalf. To learn more about how a Texas City truck accident lawyer can help you, call us today at (713) 225-1900.
Texas City Truck Accident Attorney 713-225-1900
Potential Legal Challenges in Truck Accidents
Truck accidents routinely feature unique aspects. When considering legal representation, you should think about how a lawyer can address the possible challenges associated with your case.
Some of the aspects that could be present in your truck accident case include:
Multiple liable parties and their insurance companies
The trucking company's legal counsel
The involvement of multiple expert witnesses
Industry laws and federal regulations
Falsified truck company records
When these complex issues are involved, it is important to consider how a lawyer can advocate for your legal rights. Their goal is to recover compensation for you and your family while you focus on your health.
Click to contact our Texas City Personal Injury Lawyer today
Learn More About Your Legal Rights Today
If you were injured or lost a loved one in a commercial truck accident, a Texas City truck accident lawyer from Blass Law can fight to recover compensation in your case. Our team can investigate the circumstances of your situation and determine how negligence resulted in your injuries.
Call us today at (713) 225-1900 to get started.
Call or text 713-225-1900 or complete a Case Evaluation form