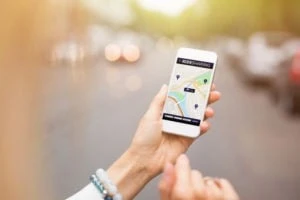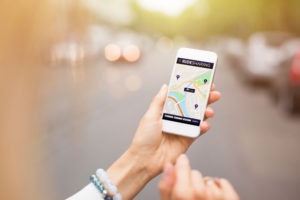 Ridesharing in Houston has become a popular alternative to traditional transportation services due to the convenience and competitive fares offered by companies such as Uber and Lyft. While these services are often faster and easier to access than other modes of transport, there is a downside. You have no idea who is actually going to pick you up! All you can do is hope your driver is qualified to safely get you to your destination, as rideshare companies generally do not require their drivers to undergo any safety training. If you have been injured as a passenger in a rideshare vehicle, you may want to seek advice from a Texas City Uber and Lyft accident lawyer. They can help you explore your legal options and protect you from the rideshare companies' heartless insurers whose main objective is to delay, underpay, or flat out deny your claim.
Call and discuss your situation with the team at Blass Law at (713) 225-1900 and learn how you may be able to get the compensation you deserve for your injuries.
Uber and Lyft Drivers Are Not Required to Take Additional Safety Training
While Uber and Lyft drivers are background checked, they are generally not required to have any more driving qualifications than regular motorists. As such, they may not necessarily have the experience behind the wheel to avoid accidents.
As with any other motorist, rideshare operators are susceptible to driving while fatigued, speeding, distracted, or even under the influence and a host of other negligent behaviors, but with an added caveat: They are responsible for the safety of their passengers who pay and trust them to be competent and responsible on the road.
This is reflected in recent studies by the Becker Friedman Institute. This research brief highlights an increase in car accidents involving rideshare companies related to their surge in popularity that could be associated with:
Lack of professional driving qualifications and experience
Rideshare companies removing themselves from liability
Little governmental regulations and standards
Both Uber and Lyft drivers have a legal obligation to operate safely. When this does not happen, and driver error causes you harm, the law provides allows you to pursue compensation for injuries and other related losses.
After being involved in an accident as a passenger while using a rideshare service, you may be unsure how best to proceed with a compensation claim, what you could be entitled to, who is liable, or even if you are eligible in the first place.
Seeking advice from Texas City rideshare accident lawyer is the best way to determine where you stand legally and what is needed to get the ball rolling.
For a legal consultation with a uber and lyft accident lawyer serving Texas City, call 713-225-1900
Suing For Your Injuries Could Be an Uphill Battle Alone
Recovering compensation for your injuries can be complicated after being in an accident as a passenger while using Uber or Lyft. It may be beneficial to have help from a Texas City personal injury lawyer who has the experience to determine who is at fault and responsible for your financial recovery in lieu of:
Medical costs
Lost wages and future earning capacity
Rehabilitation costs
Emotional trauma
Physical pain and suffering
Wrongful death
Uber and Lyft are required to maintain insurance policies to cover the costs of certain accidents and cover injuries or damages caused by their drivers, but conditions apply. While the drivers themselves must have appropriate insurance, things can get complicated depending on whether the driver was on duty and caused an accident or "off the clock." Insurance coverage offered varies depending on the driver's actions and if they were logged into the company's driving app at the time. There is also the option to pursue a claim against your insurance policy.
The simplest way to determine liability and navigate the legal process is to hire a Texas City Uber and Lyft accident lawyer who understands ridesharing policies.
If you have been injured as a passenger while using Uber or Lyft and have questions or concerns about how to proceed with a claim, Blass Law may be able to help. Call us at (713) 225-1900, so we can determine if the driver was negligent and who ultimately is responsible for your injuries.
Texas City Uber and Lyft Accident Attorney 713-225-1900
How a Texas City Uber and Lyft Accident Lawyer May Be Able to Help
At Blass Law, we understand how difficult it is to manage the aftermath of being involved in an auto collision. You are likely in pain, unable to work, and facing a mountain of medical bills from an accident caused through no fault of your own.
While no amount of money can make up for your injuries, it can help with your financial recovery. We aim to support you through this difficult time by easing the legal burden. We may help our clients by:
Investigating the cause of your accident
Identifying the responsible party or parties
Requesting driver credentials, background, and vehicle checks
Gathering information about the accident from the rideshare company
Collecting police and witness statements
Proving negligence and liability
Assessing the financial impact of your accident
Communicating and negotiating with insurance companies
Providing access to medical and other professionals who can offer expert testimony where necessary
Representing you at trial, if that will get you the best result
It is important you are also aware of the deadline imposed under Texas Civil Practice and Remedies Code 16.003, which is effectively a two-year window given to initiate legal proceedings, after which it is generally too late file a lawsuit.
Click to contact our Texas City Personal Injury Lawyer today
We Are Here When You Need Us
Rideshare companies have access to powerful legal representation and insurance adjusters who are paid to use defensive tactics to undermine your claim. At Blass Law, we know the law, and we know how to deal with insurance companies.
A Texas City Uber and Lyft accident lawyer from our team can level the playing field with strategic, aggressive representation to ensure your rights are protected, so you are offered a full and fair settlement for injuries caused through no fault of your own. Call and discuss your legal options with our responsive team today at (713) 225-1900.
Call or text 713-225-1900 or complete a Case Evaluation form