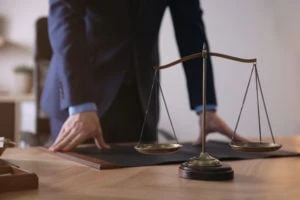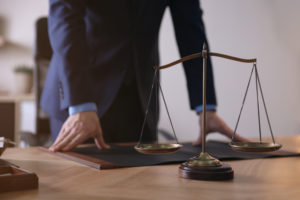 If you got hurt on someone else's property in Texas City, Texas, you might have a claim for compensation for your injuries. The landowner can be responsible if his negligence caused someone to suffer harm. The landowner does not have to be the one who was careless. For example, the owner of a grocery store can be liable if someone gets hurt because of the negligence of the store manager or another employee. Premises liability is a type of personal injury case. At Blass Law, we handle personal injury cases on a contingent fee basis. You do not have to pay us money at the beginning of the case. We only take our fees out of the settlement we win for you. A Texas City premises liability lawyer at Blass Law can help you hold the at-fault party accountable for the harm you suffered. You can call us today at (713) 225-1900 to get started. We do not charge for the initial consultation, and there is no obligation.
Types of Premises Liability Claims
People often think of a slip and fall accident on commercial property when they hear the term premises liability. There are several other situations that can become the subject of a premises liability claim. This kind of accident can take place on residential or commercial property. You cannot file an action for money damages if you got hurt on your own property. The harm must occur on someone else's land.
Here are some types of premises liability categories:
Slip or Trip and Fall
A dangerous condition—like a patch of ice or a spill on the floor—could cause someone to slip and fall. A visitor could trip over an obscured item, like a metal post in tall grass.
Drowning or Near-Drowning
Swimming pool accidents account for many premises liability lawsuits. The pool could be at a neighbor's house, community clubhouse, hotel, or public venue. It is a wrongful death claim if someone fatally drowns. If someone drowns (but survives), it could cause severe and permanent brain damage.
Inadequate Security
These claims typically center around criminal activity on commercial property. For example, despite multiple assaults and robberies in the parking lot, a shopping mall failed to increase security measures to prevent future attacks—and another person got attacked. A hotel that does not replace broken locks on guest room doors or windows can be responsible if someone gets hurt as a result, as well.
Hazard on the Property
Other types of dangerous conditions on a property, whether residential or commercial, can cause a visitor to get hurt. Let us say that your neighbor has a cookout and does not warn guests that there are venomous snakes living under the deck. If someone gets bitten by a snake, the landowner can be liable. Similarly, a boutique shop that does not repair rotten boards in a staircase can be responsible if someone falls through and gets hurt.
You do not have to sort out all of the legal issues on your own. A Texas City premises liability lawyer at Blass Law can help you pursue money damages for your losses. You can call us today at (713) 225-1900 for a consultation.
For a legal consultation with a premises liability lawyer serving Texas City, call 713-225-1900
How to Establish Legal Responsibility in Premises Liability Cases
Getting hurt on someone else's property does not mean that you will automatically collect money damages from the landowner. The owner must have done something wrong that caused you to suffer harm. Sometimes accidents happen, and no one is at fault.
Here is how we establish the liability of a landowner when someone gets hurt on the property:
Duty of care. The property owner must have owed you a duty of care. A hotel has a responsibility to take reasonable measures to keep their guests safe from known hazards.
Breach of duty. Example: An employee of the hotel got fired. The manager noticed that a master key device went missing around the same time that the employee got terminated. Rather than hiring a locksmith or IT company to make the locks secure, the manager took no action and merely hoped for the best. The manager's failure to protect the safety of guests was negligence.
Causation. Example: The former employee used the master key device to enter guest rooms and steal valuables. A hotel guest unwittingly returned to his room while the ex-employee was committing the theft. The perpetrator panicked and struck the guest over the head with a heavy object to escape. The negligence of the hotel manager caused or contributed to the guest's injuries.
Quantifiable damages. The hotel guest must have losses that are measurable. Physical injuries satisfy this requirement.
If we can prove all four of those elements, we can hold the property owner responsible for your losses.
Texas City Premises Liability Attorney 713-225-1900
Damages in Premises Liability Claims
The amount of compensation you can collect from a premises liability claim in Texas City will depend on the unique facts of your situation. Every injury claim is different.
Some categories of money damages for premises liability claims include:
Lost wages. If you were not able to work because of the accident and your recuperation time—and your boss did not pay you for the time you were away from the job—you can include this item in your claim. Lost wages, salary, self-employment, and other forms of regular income can fall into this type of money damages.
Medical expenses. Generally, you can recover the reasonable cost of medical treatment you needed for your injuries. The American Bar Association affirms this fact.
Intangible losses. These things usually do not have documents that establish their dollar value, but we can calculate the amount for your claim or lawsuit. These non-economic losses can include items like pain and suffering, disfigurement, loss of enjoyment of life, and post-traumatic stress disorder (PTSD).
You might have other money damages in addition to these things.
Click to contact our Texas City Personal Injury Lawyer today
How a Texas City Premises Liability Attorney Can Help with Your Premises Liability Injury Claim
A Texas City premises liability lawyer can help you hold a careless person responsible for hurting you. At Blass Law, we treat our clients with respect and work hard to get them all the compensation that they deserve.
Please do not wait too long to contact us about your premises liability injury claim. Texas Civil Practice and Remedies Code § 16.003 states that you only have a limited time to file a lawsuit seeking personal injury money damages. If you missed the deadline, you can lose the right to go after compensation for your injuries.
You can call us today at (713) 225-1900 for a consultation.
Call or text 713-225-1900 or complete a Case Evaluation form