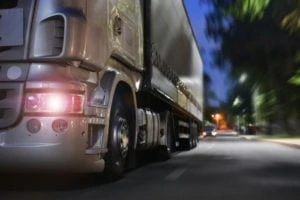 A truck accident can leave you with major bodily injuries, without a car, and emotionally distressed. Many victims are left wondering how they will pay the medical bills they know are forthcoming—especially if one is so severely injured that they cannot work for an extended period. The financial stress from these worries can compound an already fraught situation, which can be difficult to navigate by yourself. If this describes you or someone you love, a Pasadena truck accident lawyer from Blass Law can fight for you.
At Blass Law, we help truck accident victims in Pasadena pursue both economic and noneconomic damages from the party (or parties) responsible for their trucking accident. While fighting on your behalf, we can push back against any tactics designed to prevent you from receiving compensation to get you what you need. Our dedicated personal injury attorneys work on a contingency-fee-basis, meaning that there are no costs to you unless we successfully recover money for you.
To begin your free initial case review with Blass Law, call us at (713) 225-1900.
Commercial Truck Wrecks Are Destructive to Standard Vehicles
Anyone who has ever passed a wreck on the interstate involving an 18-wheeler knows the destruction these large trucks can produce. It is not because these truckers are any more reckless or unskilled than the average motorist, but simply because these large semi-trucks have a potential for destruction. When they collide with standard passenger vehicles, it is the occupants of those smaller cars who tend to bear the brunt of the collision.
Making an accident with a commercial truck even more complex is the difficulty of assigning liability. Unlike typical car accidents, they often do not have just one at-fault party. Even if the commercial truck driver did something negligent or careless to cause the accident, their employer may also have vicarious liability even if the trucker was acting within the reasonable scope of their job.
At Blass Law, we can evaluate every angle of your semi-truck accident and litigate your case with an approach that promotes your personal injury claim's success.
We can move forward with a civil action against the responsible parties, as well as their insurance companies.
Texas is a modified comparative fault state. What this means is that following your accident with a truck, each party is assigned a percentage of liability relating to their contribution to the accident. Yet, even if you were told that you were partially responsible for the truck crash in some capacity, we still want to try and help you.
To learn more about how Texas views personal injury law, call Blass Law today at (713) 225-1900.
For a legal consultation with a truck accident lawyer serving Pasadena, call 713-225-1900
Multiple Parties Can Be Held Liable in Trucking Accidents
Commercial truck accidents often have more than one party that is financially liable. At Blass Law, we begin your case by conducting a thorough investigation to identify every potentially accountable party. Once we have done that, we comb through the evidence, seeking to tie the negligent actions of these parties to your personal injuries. Finally, we take the case we have built and present it to the insurance companies, at which point we fight for compensation.
But remember, as we mentioned before, we may be able to pursue financial recovery from multiple parties following your wreck. This opens additional avenues of compensation that can be used to cover your expenses.
The Truck Driver
We usually start, of course, with the truck driver. Since they were behind the wheel, it is reasonable to assume that they bear some responsibility for the accident. We can investigate to determine if they violated any traffic laws or otherwise acted negligently. We can also subpoena their logbook to determine if they broke a trucking industry violation, such as driving too many hours without resting.
The Trucking Company
Since the trucker was likely operating their truck as an employee of a larger company, we may be able to hold their employer vicariously liable. Under the doctrine "respondeat superior," we can hold the trucker responsible if they were acting within the scope and expectations of their job. This privilege will allow us to pursue a larger entity for compensation.
The Truck Manufacturer
This option is available to us when we find evidence that the truck contained a flaw or defect that contributed to the semi crash. We can consult with a professional who specializes in automotive repair to examine the truck to determine if vehicular malfunction played a role in your collision. If we determine that your accident was caused by, for example, a faulty trailer hitch, we may be able to pursue damages from the makers of the truck.
We Will Approach Their Insurance Companies
After your accident, you will likely be approached by the insurers of the liable party (or parties) we may have deemed responsible for your collision. They may offer you a settlement that may not cover the full cost of your damages but is instead intended to prevent you from seeking further legal action. You should not speak to any insurance companies without legal representation.
These agencies do not have your best interests in mind. When you work with Blass Law, we can handle all communications with the responsible parties and their insurers to negotiate the best possible settlement on your behalf.
Pasadena Truck Accident Attorney 713-225-1900
Pursuing the Personal Injury Compensation You Deserve
Blass Law can fight for the money you deserve. Our job is not to allow the insurance companies to get away with denying you payment or paying you a lower sum than what you are entitled to. We pursue both economic and noneconomic losses.
Your settlement or award may include money for:
Current and future medical bills
Lost earnings
Reduced earning capacity
Pain and suffering and inconvenience
Loss of enjoyment of life
Emotional anguish
You may not see the specific type of loss that you wish to pursue here. Speaking with a Pasadena truck accident lawyer can help you understand your potential for financial recovery.
Click to contact our Pasadena Lawyer today
The Statute of Limitations in Texas Limits Your Time to Act
The statute of limitations on truck accident lawsuits in Texas is typically two years from the date of your crash. However, it may vary if your case features certain aspects. While this may seem like a flexible timeframe, it is crucial that you file your case within these parameters. If not, you will lose your fight to seek compensation.
Complete a Truck Accidents Case Evaluation form now
Contact a Truck Accident Attorney Serving Pasadena Today
Blass Law is ready to get to work on your personal injury case today. Our truck accident attorneys can fight the responsible parties and their insurance companies for the money you deserve. Call us today at (713) 225-1900.
Call or text 713-225-1900 or complete a Case Evaluation form