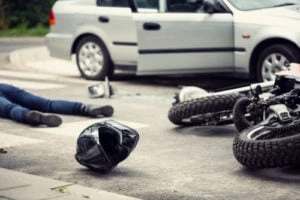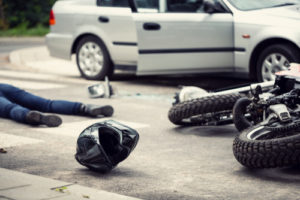 Motorcycle accident victims in Texas may be eligible to recover substantial monetary awards to pay for their medical bills (both current and future), lost wages, reduced earning capacity, and more. Victims can also collect compensation for a long list of noneconomic damages, including pain and suffering, and emotional distress.
If you were injured in a Pasadena motorcycle accident, Blass Law can take on the insurance companies and fight for the money you deserve. At Blass Law, we fight the tough cases for our clients. We will take on the at-fault driver and their insurance company, seeing to it that they provide you with fair compensation.
Insurance companies go to great lengths to minimize their payout to accident victims; we push back aggressively against their tactics and get accident victims in Texas the money they deserve. We are so sure we can help that we never collect a fee until you get paid.
To set up a case evaluation with a Pasadena motorcycle accident lawyer with Blass Law today, call us at (713) 225-1900.
Pasadena, Texas, Motorcycle Accident
If you were hit by a negligent driver, then they should pay for your damages. Because motorcycles do not offer the protective features of other automobiles, the injuries suffered in an accident can be severe and life-changing—and they can lead to substantial medical expenses. A Pasadena motorcycle accident lawyer will make sure that the person or persons whose actions led to your injury—and their insurers—foot the bill for your damages.
We will investigate the scene of your accident, scour police reports, talk to witnesses, review photo and video evidence, and do whatever it takes to build a thorough and compelling case against those responsible. Even if you were partly at fault for the accident, you may still be eligible for compensation under Sec. 33.001 of the Texas Civil Practice and Remedies Code, so do not hesitate to call us for a consultation.
Blass Law is ready and eager to get to work on your Pasadena motorcycle accident claim today.
For a legal consultation with a motorcycle accident lawyer serving Pasadena, call 713-225-1900
Types of Motorcycle Accidents
Regardless of how your motorcycle accident occurred, Blass Law will take on the insurance companies on your behalf and fight for the full and fair compensation you deserve. Give us a call no matter the circumstances of your accident. We want to hear from you, and we want to help you receive fair compensation.
Accidents Involving Traffic Law Violations
Some motorcycle accidents occur because another motorist violated a traffic law, such as running a red light, improperly changing lanes, or driving the wrong way. If the other driver was breaking the law at the time of your accident, we will find out about their violation, collect evidence proving its occurrence, and use it as evidence of their liability.
Traffic law violations that can serve as evidence of fault in an accident can include:
Speeding
Running a red light or stop sign
Failure to yield
Driving too fast for conditions
Improper lane changes
Improper passing (e.g., passing on a double yellow line)
Other violations that the liable driver could have committed may also help support your case.
Accidents Involving Negligence
Even if we lack evidence that the other driver explicitly violated a traffic law leading up to your accident, we can still hold them liable by showing they engaged in negligent behavior that contributed to the crash. Perhaps they were distracted or texting while operating their vehicle.
We are prepared to utilize proven investigation techniques that can help us determine what the other driver was doing at the time of the crash, even if the police investigation lacks this information. For instance, we can access the driver's phone records to determine if they were texting just before your accident occurred.
Drunk Driving Accidents
If the driver who hit you was intoxicated, we will access the accident report to utilize the recorded blood alcohol content (BAC) level as support for your case. We will fight to get the largest possible monetary award from them and their insurer.
Shared-Fault Accidents
Do not avoid calling a lawyer because you believe you might have been partly at fault for the accident. We can often still get you at least a percentage of your total damages from the other driver and their insurance company.
To learn more about Blass Law, and to receive a case evaluation with a member of our team today, call us at (713) 225-1900.
Pasadena Motorcycle Accident Attorney 713-225-1900
Your Motorcycle Accident Compensation
Blass Law is an aggressive personal injury firm that always fights for full and fair compensation for our clients. We will pursue both economic and noneconomic damages. You may be eligible to receive compensation to cover the following:
Current and future medical bills
Lost wages
Reduced earning capacity
Pain and suffering and inconvenience
Loss of enjoyment of life
Emotional distress
You may be able to collect other forms of compensation as well.
Click to contact our Pasadena Lawyer today
The Statute of Limitations
You have two years from the date of your accident to file a car accident lawsuit in Texas under Sec. 16.003 of the Civil Practice and Remedies Code. However, this deadline can vary sometimes based on the unique factors of your case. Blass Law can let you know your rights and obligations when it comes to filing a lawsuit for damages. If necessary, we can take quick legal action to keep the timeline from expiring.
Complete a Motorcycle Accidents Case Evaluation form now
Call to Set Up a Consultation with a Pasadena Motorcycle Accident Lawyer
If you were injured in a motorcycle accident in Pasadena or anywhere in the southeast Houston metro area, the Pasadena motorcycle accident lawyers from Blass Law are here to help. We will fight for any damages which you may be eligible to receive. Set up your consultation today by calling Blass Law at (713) 225-1900.
Call or text 713-225-1900 or complete a Case Evaluation form