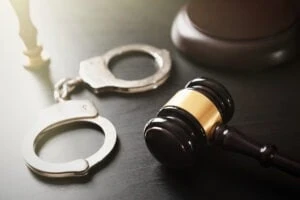 If you've been charged with a crime, you are likely under tremendous stress. Penalties for criminal convictions can include hefty fines, probation, and time behind bars. You're not alone in a situation like this. Our Montgomery County criminal defense lawyer will fight aggressively to get your case dismissed, protect your freedom, and minimize the impact of any criminal convictions or penalties you face.
Our founder, Attorney Jay Blass Cohen, is certified as an ACS-CHAL Forensic Lawyer-Scientist in forensic chromatography for both alcohol and drugs, and he believes in keeping the innocent innocent. At Blass Law, you can expect to receive quality legal guidance and representation fueled by our passion for serving defendants.
Our Montgomery County Criminal Defense Attorney Manages These Cases
Attorney Jay Blass Cohen has never served as a prosecutor. He has spent his entire career advocating for those going up against the criminal defense system in Texas. When we take your case, we shoot for a "not guilty" verdict––and nothing less. We're not satisfied until we've secured an outcome that puts your future first.
Blass Law takes on criminal defense cases involving:
Boating while intoxicated
Intoxication assault and manslaughter
Possession of a controlled substance
Drug possession and distribution
Unlawful possession of a weapon
Assault
Assault on a family member
Manslaughter
Prostitution
Child endangerment
Don't stress if you don't see your particular situation listed above. There's no case too challenging for us to take on.
For a legal consultation with a criminal defense lawyer serving Montgomery County, call 713-225-1900
The Responsibilities of Our Montgomery County Criminal Defense Lawyer
Providing a thorough criminal defense involves handling many complex legal tasks. We offer:
Confidentiality
Anything you share with our legal team is held in the highest confidence. That means what you share with us stays with us. We want to know everything about the circumstances of the alleged crime, including how police handled the arrest, your mental faculties at the time of your arrest, and other relevant matters.
Case Evaluations
To build the strongest possible defense, we must evaluate and understand the facts of your situation. We look for any evidence that the police screwed things up or otherwise didn't gather evidence properly. If so, we can use this information to suppress evidence later.
Comprehensive Investigations
We don't take the prosecutor's word for what happened. We conduct our own independent investigation into what happened before, during, and after the alleged incident. Supporting evidence in your case could include:
Witness accounts
Security camera, dash cam, or traffic camera footage
The details of the arrest report
Forensic evidence, such as the results of a blood alcohol test
Our criminal defense team aims to show the State cannot prove the case against you beyond a reasonable doubt. That way, you can walk away from this tiring ordeal with your rights and peace of mind intact.
Assistance in All Bureaucratic Matters
You'd be surprised at the amount of paperwork involved in a criminal defense case. On your own, it's easy for these items to get lost in the shuffle. With our team, however, you don't have to worry about anything. We take care of pre-trial motions, the submission of evidence, and other matters on your behalf.
Plea Negotiations
There are some instances where, even for our skilled defense team, an acquittal isn't possible. In those instances, we may negotiate with the prosecution for a plea deal. For instance, if you're facing a DWI charge, we may negotiate to have the charges reduced to reckless driving. This could limit the penalties you face and promote your freedom.
Court Representation
If your case goes to trial, to secure your freedom, Attorney Jay Blass Cohen will present evidence, interview and cross-examine witnesses, and fight to get your case dismissed. We don't settle for anything less than the best possible outcome, and neither should you.
These are just some of the tasks our Montgomery County criminal defense team takes on. We go beyond and above to prove your innocence and secure a not guilty verdict.
Montgomery County Criminal Defense Attorney 713-225-1900
Your Defense Lawyer Protects You From a Conviction
We advocate for Texans from all walks of life, from college students facing DWIs to rodeo winners accused of murder. More specifically, Attorney Jay Blass Cohen protects his clients from:
Misdemeanors
You might hear that misdemeanors aren't "as serious" as felonies. Don't be fooled. You should take a misdemeanor charge just as seriously as a capital offense. That being said, we advocate for people facing:
Class A misdemeanors


Up to one year in jail




Maximum fine of up to $4,000




Example: 2nd offense DWI, assault on a family member
Class B misdemeanors


Up to 180 days in jail




Fine of up to $2,000




Example: 1st offense DWI
Class C misdemeanors


No jail time




Fine of up to $500




Example: Traffic citations
Felonies
Felonies are considered the most severe charges in Texas. They include sexual assault, homicide, and aggravated assault. The penalties of a felony conviction include:
Third degree felony


2–10 years in prison




Fine of up to $10,000, possible community supervision




Example:

3rd offense DWI

, assault on a family member with a previous conviction
Second degree felony


2–20 years in prison




Fine of up to $10,000
Example: Drug possession with intent to distribute, possession of a controlled
substance
First degree felony


5–99 years or life in prison




Fine of up to $10,000, possible community supervision




Example: Aggravated assault with a deadly weapon
At Blass Law, we don't hold back when protecting you from these and other consequences. We take on your fight like it's our future on the line.
Click to contact our Montgomery County Lawyer today
Connect With Our Montgomery County Defense Team
Criminal defense attorneys serve a critical role in preserving their clients' rights. You're no exception. When we take on your case, we intend to secure nothing but the best possible outcome. Using his skills, resources, and years of legal experience, Attorney Jay Blass Cohen is confident in his abilities to win your case.
If you are facing a criminal charge, contact Blass Law today for a confidential consultation. By getting us involved early in the legal process, we can prevent any headaches that could hurt your case later.
Call or text 713-225-1900 or complete a Case Evaluation form