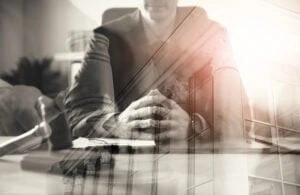 Being charged with assault in Montgomery County can feel like the beginning of a bad dream; a bad dream that gets even worse when you realize a conviction can cost you your freedom and reputation, and will negatively affect your life for years after your case is closed. A Montgomery County assault defense lawyer can fight these charges and help you maintain your freedom.
Blass Law has been fighting for criminal defendants in Montgomery County since 2009. Jay Blass Cohen developed his passion for defending the constitutional rights of the accused and he has spent his professional career giving them the representation they deserve. He takes pride in representing all his clients with determination, skill, and integrity.
Do You Need an Assault Defense Lawyer?
Anytime you are charged with a crime, you have the right to face your accuser and defend yourself in court. If you can't afford an attorney, the state will provide one. If you wanted to, you could even represent yourself in court. However, an attorney who has successfully represented defendants in assault cases has valuable experience that could help make a big difference in your case.
Our team understands how Montgomery County prosecutors build assault cases, so we know where to look for weak points to attack. An overworked public defender might miss an obvious error in the State's case or have inadequate time to build a comprehensive defense for you. If you represent yourself, you may lack the nuanced understanding of the law necessary to win a criminal trial.
At Blass Law, we can dedicate however much energy, experience, and diligence is necessary to give you the best possible chance at an acquittal, case dismissal, or positive case result. When the stakes are this high, would you want anything less from your defense attorney?
How Can Blass Law Help in an Assault Case?
First, our assault defense lawyer fights for you with everything that is legally in his power. Our team will use all of our experience to examine, and challenge, every bit of evidence the state enters against you. We're going to scour the police report and the witness testimony for inconsistencies, bias, or inaccurate statements.
Jay Blass Cohen is specially equipped to fight on your behalf. As an ACS-CHAL Forensic-Lawyer Scientist, he knows what the proper procedure should be to obtain evidence. Because of his specialization in science-backed evidence collection, he can call out improper procedures, bad evidence, and bad leaps of logic. If the State's evidence against you was taken in error, Mr. Cohen can use his expertise to get it dismissed.
There is another critically important aspect of your case that we handle: the paperwork. Criminal procedure is particularly important in assault cases and having an attorney who will answer motions, file paperwork, and manage the case professionally is incredibly important. When an assault defense lawyer from Blass Law is on your case, you can be sure that all your trial-related paperwork will be dealt with properly.
What Are Some Defenses Against Assault Charges?
The first thing we will try to do is establish that you are innocent of the charges. If you did not commit the crime or weren't at the scene of the assault when it happened, any evidence we discover to verify that can lead to your charges being dismissed. So, we will look for witnesses, video surveillance, or other evidence that verifies you did not commit the crime.
The law also allows you to use self-defense against a physical attack. If the person you are charged with assaulting struck you, pushed you or, in some cases, simply threatened you before you responded with physical force, we can make a case that you were defending yourself. We may also be able to use evidence of their aggression as leverage to negotiate for reduced charges.
Finally, we may also be able to show that the evidence the prosecution enters in your assault case does not meet the legal definition of assault. Sometimes, prosecutors are over-reliant on the victim's testimony and ignore the strict parameters of the law. In our review of the facts, we are going to make sure every detail of your case lines up.
For a legal consultation with a assault defense lawyer serving Montgomery County, call 713-225-1900
Penalties for Assault in Montgomery County
One of the complicated aspects of assault cases is that the penalties are contingent on the type of assault you are being charged with, of which there are several types. Examples of the levels of assault and their penalties appear below:
Assault.

This charge applies when you threaten bodily harm, initiate contact with someone that could cause bodily harm, or make aggressive contact with another person that you know or should have known would be perceived as offensive. It is a class A Misdemeanor punishable by up to one year in jail and a fine of up to $4,000.

Aggravated Assault.

This charge applies when you commit an act of physical violence that creates serious bodily harm to the victim or use a weapon during the assault. In most cases, it is a second-degree felony punishable by two to 20 years in prison and a fine of up to $10,000.
These Charges Can Be Upgraded Under Some Circumstances
There can also be enhanced penalties for certain types of assault. For example, what would normally be charged as a class A misdemeanor assault could be charged as a second-degree felony if the victim was a family member or romantic partner, they lived in the same household, or they were an on-duty peace officer.
Aggravated assault can also be charged as a first-degree felony under the same circumstances listed above. A first-degree felony is punishable with five years to life in prison and a fine that will be determined by the presiding judge and jury in your case.
Other Complications of Assault Convictions
An assault conviction can have a negative effect in several areas of your life even after you have served your full sentence. It will become an entry in your criminal record, which may appear on background checks, thereby making it difficult for you to get jobs or even housing.
Because the crime of assault involves violence or threats of violence, a conviction may also result in you losing custody of your children. All of this is why it is so important to have an assault defense lawyer who is committed to fighting for you. It is also why we're going to do everything we can to prevent you from being convicted of an assault charge of any kind.
Montgomery County Assault Defense Attorney 713-225-1900
Talk to an Assault Defense Attorney Today
You only get one chance to defend yourself against assault charges. If you lose, the consequences will be with you for decades to come. Having a defense attorney with experience winning cases like yours can protect your future and your freedom.
Blass Law believes everyone deserves a quality legal defense, regardless of the circumstances or how strong the state says their case is. Contact our office for a confidential case evaluation before deciding how you will handle your case. We are here, and most importantly, we want to fight for you!
Call or text 713-225-1900 or complete a Case Evaluation form