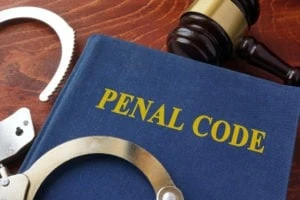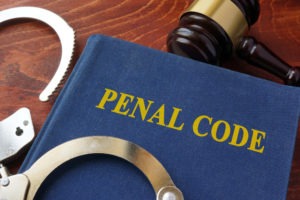 Texas Penal Code Sec. 49.04 states that driving while intoxicated (DWI) is a class B misdemeanor for which first-time offenders may serve between 3 days to six months in jail. There could be increased penalties and a Class A misdemeanor charge if your blood alcohol concentration level is 0.15 or more.
Some offenders may face a Felony DWI charge, including repeat offenders and those who caused an accident that injured someone.
How is a DWI Defined in Texas?
Driving while intoxicated or DWI laws are spelled out in Sec. 49.04 of the Texas Penal Code. The way intoxication is defined in the law can mean more than just a number on a breathalyzer.
A DWI can be charged as soon as a driver's mental or physical faculties are impaired. This is referred to as impaired driving. The driver could be in this condition from drinking alcohol, using a controlled substance, prescription drugs, or a possible combination of two or more substances.
Generally, these conditions must be present for you to be charged with a DWI:
You must have been driving in public
Your BAC was more than .08, OR a blood test or urine screen determined intoxication by controlled substances, OR you exhibited a loss of the normal use of your mental or physical faculties
What Causes Increased Penalties and Felony Charges for a DWI?
Typically, someone who has been especially reckless or harmed another person can face increased penalties or a Felony charge. Some of these causes for harsher penalties include:
Can DWI Charges Be Reduced?
A person facing increased penalties or more severe charges for a DWI may be able to get their penalties reduced. DWI attorneys often identify illegally obtained evidence or arrests made without probable cause to reduce charges. They may also negotiate a plea bargain, in which their clients accept guilt for a more minor charge.
Can I Be Charged With DWI on Private Property?
You can be arrested for a DWI on private property. The law states that charges can be filed for DWI in a public place. Just because the land is privately owned does not mean it isn't available to the public.
Private property may include parking lots, ranches, homes, parks, or businesses, as long as they're not government-owned. So, while these privately owned properties may be away from public places, they often aren't, and regular people are at risk of being hurt.
Can I Be Charged With DWI if I'm Not Driving a Car?
You could get charged with DWI even if you're not driving a car. A motor vehicle, defined under Texas Penal Code Section 32.34(a), is "a device in, on, or by which a person or property is or may be transported or drawn on a highway."
You could be charged with DWI for operating a boat, three-wheeler, golf cart, buggy, or any vehicle with a motor. While you may be safe from a DWI if you're riding a bike or a horse, you may still be charged with public intoxication.
How a DWI Defense Attorney Can Help Your DWI Case in Texas
If you are facing DWI charges in Texas, you may be afraid of how a conviction will affect your future and your family. A DWI attorney can fight to reduce or eliminate your charges by winning your case, so you can move forward from this mistake.
A DWI attorney can:
Determine if authorities had probable cause for your arrest
Point out other ways authorities screwed up
Collect or dispute evidence
Analyze police reports for illegal or predatory practices
Interview eyewitnesses to support your innocence
Negotiate a possible plea bargain with the prosecutor
Push for a reduction of your charges
Demand dismissal if circumstances allow
Defend your rights in court
Fight for the best possible outcome for your case
Win your case in a jury trial
Blass Law Can Represent You in Your Texas DWI Case
If you are facing DWI charges in Texas, you might be able to fight or reduce your charges with the assistance of a DWI defense attorney. Our firm can subpoena valuable video footage, independently review the evidence, and fight for the best possible results.
We offer a no-obligation consultation. Don't face the judge and jury alone; call us today!