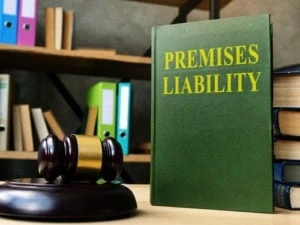 If you or a loved one suffered serious injuries on another party's property, you may be interested in pursuing compensation for your injury-related losses. Through a successful premises liability claim or lawsuit, you may be able to recover the cost of your medical bills, lost income, and reduced future earning capacity.
Yet, handling the legal process on your own may quickly become complicated. You should not have to bear the burden of negotiating with insurance companies when you should be focusing on healing. A Missouri City premises liability lawyer can take this weight off your shoulders.
The team at Blass Law is prepared to help you seek the compensation you deserve. When you are ready, consider how our legal team can help you manage the financial recovery process. To learn more, dial (713) 225-1900.
Explaining Premises Liability Laws in Texas
Premises liability is a division of law that holds property and business owners accountable when their action (or inaction) causes injuries to another person, such as a visitor or tenant. For instance, if you slip and fall on a wet floor at the grocery store, you may have the legal right to seek compensation from the business or property owner.
In another instance, suppose that you suffered burns in your apartment building because your landlord did not repair a faulty fire suppression system. In this case, you would also have the ability to seek financial recovery for your losses. A lawyer from Blass Law can analyze your situation to determine if you have the foundation of a personal injury case. You can speak with our law firm at your earliest convenience.
Examples of Premises Liability Cases
At Blass Law, our legal team handles a wide variety of premises liability cases.
Some incidents that may be classified as premises liability cases include:
Dog bites
Slips, trips, and falls
Pool or water park injuries
Injuries caused by negligent security measures
Burns
Amusement park accidents
Defective elevators or escalators
This list is not comprehensive. A lawyer can help you determine what course of legal action could help you recover compensation for your injury-related expenses. Consider calling Blass Law to begin a one-on-one meeting with a member of our law firm.
For a legal consultation with a premises liability lawyer serving Missouri City, call 713-225-1900
Proving Negligence in a Texas Premises Liability Case
To prove that a business or property owner is liable for your injuries, you must establish negligence. With evidence, you must essentially prove that because the property owner failed to uphold their duty of care, they caused the accident in which you were injured.
Your Missouri City premises liability lawyer can do this by proving:
Duty of care. The property owner or manager had an obligation to keep you from getting hurt.
Breach of duty of care. The property owner or manager failed in this obligation.
Causation. The property owner or manager's breach of duty of care caused your accident and injuries.
Financial losses. As a result of another party's negligence, you have incurred financial losses. This could include your lost income and health care bills.
To learn more about how Blass Law can help you protect your legal rights, call us today at (713) 225-1900. You can get started exploring your legal options today.
Missouri City Premises Liability Attorney 713-225-1900
Your Visitation Status Could Impact Your Case
The degree to which a property owner owes you a duty of care will partially depend on your reason for being on the premises.
The law places visitors into three categories:
Licensee. A person who is on the premises even though it is not open to the public, with the owner's permission.
Invitee. A person on the premises with the owner's consent for a business purpose that benefits both parties. This is typically broken down into two groups; a business invitee and a public invitee. A business invitee is someone who is on the property to do business. A public invitee is someone who is on the property which is open to the public even if there is no business purpose.
Trespasser. A person who is on the premises without the owner's consent.
Under Texas Civil Practice and Remedies Code §75.007, property owners owe trespassers a minimal duty of care. They do not have to maintain a safe premises for trespassers, although they cannot intentionally harm trespassers.
Businesses and property owners owe invitees and licensees the highest duty of care. This means they are responsible for taking reasonable measures to ensure that the property is safe. If the property owner knows about a dangerous condition, they should address it or provide warning signs.
You may not know whether you were a licensee, invitee, or trespasser at the time of your accident. Blass Law can make this determination for you. You can call us today to get started.
Click to contact our Missouri City Lawyer today
Compensable Damages in a Missouri City Premises Liability Case
While no amount of money can undo the hardship you have experienced, compensation may equip you with the resources you need to avoid debt and rebuild your life after an accident.
Our legal team can help you receive financial recovery for:
Pain and suffering
Lost wages
Reduced future earning capacity
Disability
Disfigurement
Your medical bills
The cost of mental health counseling
Childcare costs
You may be able to recover compensation for losses not included on this list. You typically have two years to file a lawsuit, per Texas Civil Practice and Remedies Code §16.003. We encourage you to get in touch with Blass Law today.
Complete a Premises Liability Case Evaluation form now
Find Out How a Missouri City Premises Liability Lawyer Can Support You
If you are interested in learning more about how an attorney could help you recover compensation, call Blass Law. A Missouri City premises liability lawyer can help you hold the negligent party accountable for your damages.
Our team is prepared to help you navigate the claims process. From negotiating with insurance companies to representing you in court, our team is determined to recover fair compensation for your losses.
Call (713) 225-1900 to get started.
Call or text 713-225-1900 or complete a Case Evaluation form