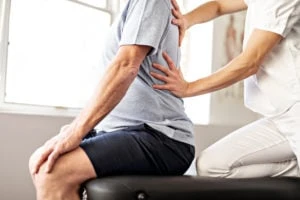 Every day, thousands of lives are impacted by the negligent and careless behavior of others. Car crashes, truck accidents, and slip and fall incidents are only a few of the many types of accidents that occur in Texas. Such events are responsible for claiming innocent lives and leaving others injured and suffering. If you were involved in an accident while on private or public property and you suffered injuries, you should consider speaking with a Missouri City personal injury lawyer.
Although many of the accidents that occur happen on account of our own behavior, there are times when they occur because of someone or something else. When another party plays a role in causing an accident to occur—and results in someone suffering injuries, that person or entity can be held liable for their negligence.
Blass Law can help those whose lives have been upended by an accident understand their legal options. Our office can be reached at (713) 225-1900 to discuss the matter in depth.
Types of Personal Injury Cases Blass Law Represents
There is a wide array of accidents that can be caused by someone or something else. Some examples of the types of cases our firm can assist with include:
Premises Liability Injuries
Landlords and property owners have a duty to maintain their premises to ensure the property is safe and free from any hazards. This includes private, public, and government property. If a store owner fails to inspect their property before allowing customers and employees inside, they may be held liable for any accidents that might occur.
For example, if a store owner neglected to fix a lifted carpet, which later caused a customer to slip and fall, the store owner could be liable for any resulting injuries. In this situation, it is best to contact a premises liability lawyer in Missouri City, TX as soon as possible who will help you obtain benefits following the accident suffered.
Product Liability Injuries
When consumers purchase a product, they expect the manufacturer to disclose the risks associated with using the product as intended. Unfortunately, not all manufacturers provide consumers with an effective warning label. Instead, some choose not to disclose to consumers the harmful ingredients their product contains.
Sometimes, these harmful ingredients can lead to a diagnosis of cancer or another type of disease. It can also lead to an individual's death. When a company or manufacturer is aware it is selling harmful products and neglects to warn those who are purchasing it, the company can be sued if someone gets sick or suffers an injury. These are commonly called product liability lawsuits. This is according to Chapter 82 of the Texas Civil Practice and Remedies Code.
Car and Truck Accidents
Every state has its own set of traffic laws that all drivers must follow in order to keep the roads safe. For instance, drivers are prohibited from speeding beyond the posted speed limit (or too fast for roadway conditions). It is also against the law to drive while intoxicated by drugs or alcohol. If a motorist decides to violate the law and puts someone's life in the way of direct harm, the negligent driver can be held accountable. That driver and their insurance are liable for compensating the victim for their injuries/losses.
If you were involved in a car or truck accident in Missouri City, TX, and suffered injuries, find out what legal remedies are available to you. Contact Blass Law for a Missouri City car accident lawyer at (713) 225-1900.
Medical Malpractice
Health care professionals are held to a higher standard as they are responsible for diagnosing, caring for, and treating the patients who come to them for medical advice and care. In fact, doctors are required to provide their patients with a standard level of care. The National Cancer Institute defines the standard of care as "treatment that is accepted by medical experts as a proper treatment for a certain type of disease that is widely used by healthcare professionals."
A patient is expected to receive the same type of medical care for their condition despite which doctor provides their treatment. If a physician does not provide a patient with a level of care that meets the same standards as those practicing in the same field and makes a medical mistake, they could be sued for medical malpractice. A Missouri City personal injury lawyer could help you do this.
Workplace Accidents
Employers are required to provide their employees with a safe and hazard-free environment in which to work. When employees are required to work under dangerous conditions, they must receive proper training and safety equipment.
When an employer allows their employees to work under dangerous conditions and neglects to provide them with the necessary equipment to keep them safe, they can be held accountable for on-the-job injuries. Although workers' compensation provides certain types of workers who have been involved in a workplace accident with benefits, there are times when a personal injury lawyer can hold an employer liable for their negligence.
For a legal consultation with a personal injury lawyer serving Missouri City, call 713-225-1900
Damages You Could Receive in Personal Injury Cases
When another party (e.g., a driver, company, manufacturer, or doctor) is responsible for causing a person to suffer physical and/or psychological injuries, a personal injury lawsuit may be brought against them. These types of lawsuits are used to allow victims to seek compensation for the injuries/losses they suffered due to the negligence of another party. The term "damages" refers to the compensation you could receive in a personal injury case.
Some of the damages a victim might be entitled to include:
Pain and suffering
Medical treatment (like costs for surgery, hospitalization, doctor's visits, rehabilitation, and more)
Emotional distress
Lost wages
A Missouri City personal injury lawyer can help you assess what you are entitled to collect for each of these damages, given you are entitled to recover financial relief.
Missouri City Personal Injury Attorney 713-225-1900
Contact a Missouri City Personal Injury Lawyer from Blass Law PLLC
At Blass Law, we take the time to get to know our clients to better understand their needs and properly address their concerns. If you were injured in any type of accident that involved another party, let us help. With us, you can make an informed decision as to how you should proceed so that our firm can fight for a fair outcome.
To find out more about how we can assist you through this difficult time, contact Blass Law at (713) 225-1900.
Call or text 713-225-1900 or complete a Case Evaluation form