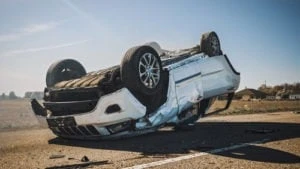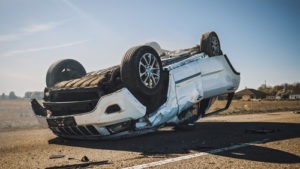 If you got hurt in a collision in Missouri City, Texas, a personal injury attorney could help you hold the careless person who caused the crash accountable for your losses. A Missouri City car accident lawyer can take care of your injury claim so that you can focus on getting better.
You do not have to be made of money to get our help. We handle personal injury cases on a contingency-fee basis. With a contingency-fee payment structure, you do not have to pay any upfront legal fees. We wait until you win an insurance settlement or court judgment before we get paid. Our fees come out of those proceeds rather than out of your pocket at the beginning of the case.
We are happy to offer initial consultations. There is no obligation. Today, you can call us at (713) 225-1900 for a no-cost case review from Blass Law.
The Four Elements of Liability
Getting into a car accident does not mean that a person automatically has to pay the losses of the other driver and passengers. Texas law requires us to show that someone caused the collision because of negligence before we can seek monetary damages for your injuries.
We have to prove all four of these factors to hold someone liable:
Duty of Care
If the other driver had no legal responsibility toward you, he could not be responsible for your losses. Fortunately, everyone who operates a motor vehicle on public roadways has a duty to drive safely and obey the laws governing traffic.
Breach of Duty
Failing to comply with one's duty of care constitutes a breach of that obligation. Violating one's legal duty is negligence. Let's say that the other driver had a blood alcohol concentration (BAC) level greater than 0.08, exceeding the legal limit and making him legally intoxicated. In this circumstance, because he was driving under the influence of alcohol, and intoxicated, this would constitute a breach of his duty of care.
Causation
Being negligent does not, by itself, make someone liable for another person's injuries. The defendant's careless act must be the thing that caused or contributed to the collision.
Quantifiable Losses
If a person gets into a crash with a negligent driver but manages to escape without injury, that individual will not have a claim for damages against the at-fault driver. One must have measurable losses to go after compensation.
We understand that these legal concepts can be a bit confusing, but you do not have to worry. A Missouri City car accident lawyer at Blass Law can navigate the insurance claim process and file a lawsuit on your behalf when appropriate. You can call us today at (713) 225-1900 to learn more about what we can do for you.
For a legal consultation with a car accident lawyer serving Missouri City, call 713-225-1900
You Do Not Have to Battle the Defendant's Insurer on Your Own
Liability insurance companies have teams of employees whose full-time job is to pay you as little money as possible. You do not have to take on a multi-billion dollar insurance company by yourself. A personal injury lawyer can fight your battles for you. While we take care of your legal matters, you can rest and recuperate.
Missouri City Car Accident Attorney 713-225-1900
You Can Lose the Right to Compensation if You Wait Too Long
Every state sets deadlines, called statutes of limitations, on how much time people have to file a lawsuit seeking monetary damages from the party who hurt them. Texas Civil Practice and Remedies Code § 16.003 gives you only two years from the date of the accident to sue the person who injured you.
The same deadline applies to wrongful death cases. If your close relative died because of a car accident, you have to file a wrongful death lawsuit within two years of the accident in order to protect your right to compensation. Two years might seem like a long time, but this time can fly by when you have to deal with recuperating from injuries and dealing with the grief of losing a loved one.
Click to contact our Missouri City Lawyer today
How a Lawyer Can Help with Your Car Accident Injury Claim
You can bet that the claims adjuster you deal with regarding your personal injury or wrongful death claim knows the statute of limitations and has the deadline date written in big red letters on your file. Negotiating with the insurer does not pause the time limit.
Some adjusters use tricks to get the statute of limitations to expire on injured people's claims. You might think the adjuster acts in good faith and wants to settle your injury claim, but he might be hoping that you will be unaware of the statute of limitations. The longer he drags out the process, the more likely you are to miss the deadline.
Once the statute of limitations expires, your legal options are limited. The defendant and his insurer may have no legal obligation toward you at that point. Working with a Missouri City car accident lawyer from the beginning of your claim can help you avoid this situation.
Placing a Value of Your Injury or Wrongful Death Claim
People who do not work in the liability insurance industry or legal field usually have no idea of the amount of money they should get for their losses. As a result, many people accept lowball offers from the insurers and do not realize until later that they should have gotten much more money for the harm they suffered and future medical expenses.
A personal injury lawyer can talk to you and investigate your claim to determine the value of your damages. Every case is different, so even if a friend of yours had a similar collision, your damages could vary widely from your friend's losses.
We review the economic damages, like medical bills and lost income, in each personal injury claim we handle. We also look at the intangible losses, like disfigurement and pain and suffering, when we calculate the value of a case. In wrongful death cases, we might be able to go after additional compensation for the legal beneficiaries.
You can call Blass Law today at (713) 225-1900 to get started.
Call or text 713-225-1900 or complete a Case Evaluation form