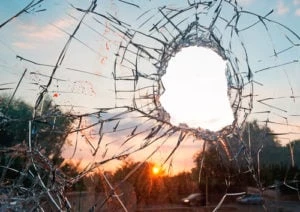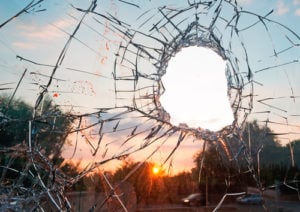 Following any accident, whether it be a collision, dog bite, or slip and fall, you are not required to have a lawyer. In fact, you are allowed to serve as your own legal advocate under the Constitution's sixth amendment. Making the decision not to hire a lawyer is usually a huge mistake. Working with an experienced Houston personal injury lawyer will prove useful, though, if you decide you want to be compensated for your injuries and property damage.
Lawyers who have undergone specialized legal training and have experience fighting insurance companies to protect those have been injured are able to get you the best possible outcome. If your claim involves more than one responsible party or needs to be litigated in court, a lawyer will represent your best interests and fight for the maximum recovery possible.
Lawyers Can Provide Many Services
A lawyer has the ability to take on your case in its entirety, no matter how complex it may seem. You should focus your time and attention on recovering from your injuries, not dealing with an uncooperative insurance company.
A lawyer can:
Gather all evidence to support your claim
Analyze the evidence available to them to determine which party is liable for your damages
Negotiate with the insurance company
File all paperwork in accordance with the state's statute of limitations
Update you and your family throughout your case
Answer your questions and make you aware of your options
Defend your rights
A legal representative may be able to assist you in more ways than we have listed here.
For a legal consultation, call 713-225-1900
Texas Limits How Long Victims Have to File Lawsuits
If your insurance company does not settle, or if they offer a settlement that does not cover all your losses, a lawyer can help you file a lawsuit against the liable party. Legal action of this sort may sound intimidating, but a lawyer can handle your case from start to finish.
You should be aware, though, that Texas limits personal injury lawsuits to 2 years under Sec. 16 of the state Civil Practice and Remedies Code. If you attempt to file after this time period expires, then you will likely be unable to pursue compensation.
Blass Law Can Help Victims of All Kinds of Accidents
No matter how your accident occurred, Blass Law can help. Our goal is to get financial recovery for people who have suffered injuries at the hands of a negligent party. If we can prove that your accident was avoidable and that you have suffered damages as a result, we may be able to seek compensation on your behalf.
A lawyer can help victims of all sorts of accidents, including:
Car and Truck Collisions
Intoxicated, distracted or reckless vehicle operators are a hazard on the road. If such a driver struck you, your car accident lawyer in Houston, Texas will work with you to figure out which parties to pursue for compensation. Your legal team will review the police report made at the scene, analyze any available traffic surveillance footage, and interview eyewitnesses to determine the circumstances of your accident. Depending on your situation, we may be able to hold more than one party liable for your losses.
Dog Bites
Sec. 822.005 of the Texas Health and Safety Code states that if an owner's dog injures another person under certain circumstances, they could be held liable. A dog bite lawyer in Houston, TX can help you pursue damages from a dog owner whose pet harmed you or a loved one.
Maritime and Admiralty Accidents
If you were injured while on or near a boat, or if someone's private plane crashed in a way that caused you damages of any kind, then a maritime injury lawyer can work with you to pursue compensation.
Premises Liability
If you were injured while on the property of another person in Houston, Texas, perhaps by slipping and falling due to conditions the owner knew about (or should have known about), then a premises liability lawyer may be able to help you collect damages.
Pedestrian Accidents
If you or a loved one were injured while traveling on foot in Houston, Texas, a pedestrian accident lawyer can help you determine who is responsible. In some situations, this can be challenging. For instance, if you tripped on a poorly maintained sidewalk, a lawyer can help you to determine if you should sue a private entity or the public municipality in charge of keeping the pathway safe.
Click to contact our Houston lawyer today
Start the Claims Process Now
Call Blass Law today, and our team will walk you through a confidential case review where we can get a full picture of your circumstances. The sooner you reach out, the sooner we can get to work on your claim.
Our team is prepared to go out to the scene of your accident, work with expert witnesses, and review your medical records to build your case. We work on contingency, meaning that we do not request payment unless we are successfully able to settle your claim, whether that be in or out of court.
Call Blass Law today at (713) 225-1900.
Call or text 713-225-1900 or complete a Case Evaluation form