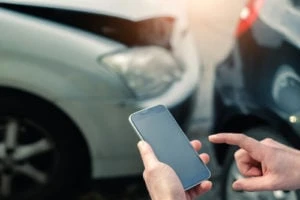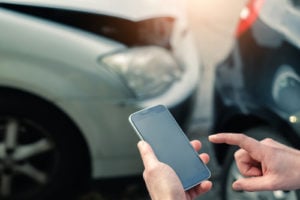 The National Highway Traffic Safety Administration (NHTSA) reports that driver error, vehicular malfunction, and environmental hazards are the leading causes of car accidents nationwide.
The organization lists the following breakdown:
Driver error accounts for 94% of all crashes
Vehicular malfunction causes 2% of all collisions
Environmental hazards contribute to 2% of all accidents
Such data suggest that elements relating to driver error overwhelmingly account for the majority of collisions. Driver errors can include distracted driving, operating a vehicle under the influence of drugs or alcohol, or not being attentive to traffic changes. The NHTSA suggests that adopting safe driving practices can lower one's risk of being in a car accident.
Driver Error Contributes to Many Accidents
Distracted driving is one of the principal elements of driver error when examining the reasons for an accident. The NHTSA lists this factor as anything that takes the attention of the driver off the road and onto something else. The Centers for Disease Control and Prevention (CDC) reported that the leading causes of distracted driving include:
Visual distractions, which is anything that takes your attention off the road, such as looking down to answer a text or addressing other passengers
Physically taking your hand off the wheel to partake in another activity, such as eating or drinking
Cognitive diversions, where the driver's mind is on other matters that do not involve driving
If a driver is found to have caused an accident based on driver error, they are likely liable for any injuries or damages they caused.
For a legal consultation, call 713-225-1900
Vehicular Malfunction Contributes to the Number of Accidents That Occur
Any issues that prevent a vehicle from safely transporting passengers qualify under this category. Each year, car manufacturers issue numerous recalls for defective parts that must be replaced. A recall is done not only to promote the safety of passengers, but to also defer liability. If a car company does not issue a recall for a part that they know to be ineffective, then they risk being sued for negligence.
However, issues involved in a car's operation do not solely rest on the company that built it, but can also be tied to the driver's inability to properly maintain their vehicle. For example, if an accident was caused by a motorist failing to brake in time, and the cause was found to be worn brake pads, this may place negligence on the car's owner.
Environmental Hazards Can Cause Accidents
Environmental hazards refer to any impediment or obstruction outside of the driver's control. While environmental hazards only account for 2% of accidents, the NHTSA noted that the following external factors can cause collisions:
Slick roadways caused by excessive rain or snow
Glare from the sun that hinders a driver's vision
Debris, either man-made or resulting from a natural occurrence
Determining who can be held responsible in these situations is complicated. Assigning liability in these situations rests on the outcome of an investigation conducted either by law enforcement or a legal professional.
Click to contact our Houston lawyer today
A Lawyer Can Determine Fault Following an Accident
If you or a loved one were involved in a Houston car accident, you may want to contract the assistance of a legal professional to guide you through civil proceedings. It will be the responsibility of your car accident lawyer in Houston, TX to investigate the circumstances surrounding your accident and determine who can be held responsible for your damages. From there, your lawyer will need to gather evidence to prove that another party caused your accident and therefore is responsible for your losses.
Evidence can include:
The police report made at the scene of the accident
Any available traffic surveillance footage
Information provided by eyewitnesses
Statements from medical professionals and accident reconstruction experts
The damage done to your vehicle; where you were hit can give clues to how your accident occurred
You can help your legal team collect evidence by keeping all documentation relating to your accident. Your medical bills, results of imaging scans, and repair receipts can allow your lawyer to evaluate the extent of your accident. These documents will also allow your legal team to estimate the value of your case so that they may pursue damages that cover your costs.
Complete a Case Evaluation form now
Call Blass Law Today for Help
Blass Law has the resources you need to pursue compensation. We understand the impact a collision can have on your life and want to hold the accountable party responsible for your losses.
Sec. 16.001. of the Civil Practice and Remedies Code gives two years from the date of your collision to bring a civil action. When your accident happened will determine how much longer you have to act. Acting outside of this timeframe will forfeit your right to compensation.
To get started with your confidential case review, call Blass Law today at (713) 225-1900.
Call or text 713-225-1900 or complete a Case Evaluation form