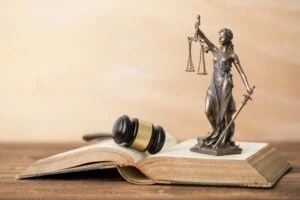 Nobody ever wakes up thinking this will be the day they are arrested for a crime, but it happens every day in Montgomery County, Texas. It doesn't matter if you were arrested for a misdemeanor or a felony: a conviction could cost you your freedom. At a minimum, it will do significant harm to your reputation in the community. That's why it's so important to have a Montgomery criminal defense lawyer to represent you.
Blass Law has been fighting for the rights of Montgomery defendants since 2009. No matter what you are charged with, our attorneys will fight to the best of their ability for an acquittal or a case dismissal. Our founding attorney, Jay Blass Cohen, is a member of the Montgomery County Bar Association, National Association of Criminal Defense Lawyers and the Texas Criminal Defense Lawyers Association. We will never stop working to achieve the best possible outcome in your case.
Charges a Montgomery Criminal Defense Lawyer at Our Firm Can Fight
Blass Law has experience fighting a wide range of potential charges. Examples of the types of cases we can defend for you include:
DWI
BWI (Boating while intoxicated)
Assault
Intoxicated assault
Assault on a family member
Aggravated assault
Unlawful carry of a firearm
Federal offenses
If you don't see the specific charges you're facing listed here, you can always contact our office for further clarification. If we do represent you in Montgomery, your attorney will give you the kind of attentive, tough-minded, and thorough defense that you deserve.
For a legal consultation with a criminal defense lawyer serving Montgomery, call 713-225-1900
What Are the Penalties for Crimes in Montgomery?
Texas law has several classifications for criminal offenses. First, it breaks crimes down into misdemeanors or felonies. Then, there are degrees of severity within the misdemeanor or felony category. Misdemeanor punishments are less serious, but even a misdemeanor sentence can lead to fines and imprisonment. Under Texas law, misdemeanors are punishable as follows:
Class A Misdemeanor: Up to one year in jail and/or a fine of up to $4,000
Class B Misdemeanor: Up to 180 days in jail and a fine of up to $2,000
Class C Misdemeanor: A fine of up to $500
Examples of misdemeanors include offenses such as theft, assault or a first-time DWI. However, even misdemeanor charges should be taken seriously because if you have a previous misdemeanor conviction and are charged with another crime, that crime could be elevated to a felony.
Penalties for Felonies in Montgomery
Felonies are much more serious offenses than misdemeanors, and they usually have aggravating factors such as the use of a weapon, serious bodily injury or even death to the victim of the crime. Examples of felony charges include drug possession, aggravated assault, manslaughter, intoxicated assault, and murder. The penalty for felony convictions are as follows:
State jail felony: Six months to two years in state jail and a fine up to $10,000.
Third-degree felony: Two to 10 years in prison and a fine up to $10,000.
Second-degree felony: Two to 20 years in prison and a fine up to $10,000.
First-degree felony: Five to 99 years in prison and a fine up to $10,000
Capital felony: Life in prison without the possibility of parole or the death penalty.
Obviously, you want to avoid any of these potential consequences. A Montgomery criminal defense lawyer from Blass Law will contest your charges and put all our firm's resources into your defense.
Montgomery Criminal Defense Attorney 713-225-1900
How Can a Montgomery Criminal Defense Lawyer From Our Firm Help?
It's important to remember that the charges against you are not statements of fact. They represent the state's version of events in your case, which may or may not be how the events in question took place. Our criminal defense lawyer can examine the key elements of the state's charges and look for areas where reasonable doubt can be raised.
For example, there could be procedural mistakes or other legal errors in your case, so leave it to our attorney to identify them. If we do find them, it may be grounds to dismiss your case.
Your Montgomery criminal defense lawyer will use every legal method and strategy available to them to generate a positive outcome in your case. Whether it's through an acquittal, case dismissal, or a negotiated agreement with the prosecutor, we're going to do everything in our power to preserve your freedom.
Click to contact our Montgomery Lawyer today
A Criminal Defense Lawyer Who Knows the Science of DWI Cases
Complete a Criminal Defense Case Evaluation form now
DWI and related offenses are areas of emphasis for Montgomery and many other law enforcement agencies in Texas. As a result, this is a frequently charged crime. If you have been charged with DWI in Montgomery, you should know that Blass Law understands the science of DWI and related offenses. This could give you a valuable edge against the state in a DWI trial.
Some of the certifications attorney Jay Blass Cohen has attained include:
ACS Forensic Lawyer-Scientist Designation from the Chemistry and the Law Division of the ACS
Certification as a drug recognition expert (DRE)
Certified practitioner in standardized field sobriety testing
Certified instructor in standardized field sobriety testing
Training in forensic drug analysis
Founding member, DUI Defense Lawyers Association
These certifications mean Attorney Cohen can identify mistakes in evidence collection or the conclusions reached by state forensic testing in DWI or drug cases. If this happened in your case, Attorney Cohen will recognize it right away. This could be the difference between an acquittal and a conviction.
Talk to Our Montgomery Criminal Defense Lawyer
If you've been arrested for any crime in Montgomery, take it seriously. Even a misdemeanor conviction can become part of your criminal record and prevent you from accessing jobs, housing, or other important opportunities for years to come. It doesn't have to be that way when a Montgomery criminal defense attorney from Blass Law is fighting for you.
It's natural to be frightened and unsure of what your next steps should be after being arrested. That is why Blass Law offers case evaluations for anyone who believes they would benefit from skilled, determined legal representation. Contact our office and find out how we can fight your case together. You do not have to face criminal charges in Montgomery by yourself, and we're here to help you get through it.
Call or text 713-225-1900 or complete a Case Evaluation form