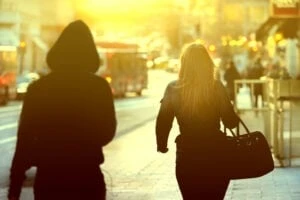 Have you been arrested for assault in Montgomery? If the answer is yes, the worst-case scenario is serving a prison or jail sentence, paying a fine, and having a criminal record that negatively impacts your quality of life for decades after your conviction. It doesn't have to end that way. A Montgomery assault defense lawyer can fight for your future and your freedom.
Blass Law has been working on behalf of criminal defendants since 2009. Our founding attorney, Jay Blass Cohen, is a member of the National Association of Criminal Defense Lawyers and the Harris County Criminal Defense Lawyers Association. We are passionate about defending our clients and not letting them be overwhelmed by the power of the state in criminal trials. We believe everyone deserves an attorney who will fight for the best outcome in their case.
What Can an Assault Defense Attorney do for You?
One of the most difficult aspects of facing criminal charges is the feeling that you are all alone against the entire state of Texas. When you have an assault lawyer from Blass Law, you won't be alone. You will be represented by Jay Blass Cohen who has spent his entire legal career fighting for the rights of the accused. No matter how strong the state says their case is, Jay will work hard to get you the best possible outcome.
Our first goal in every case is an acquittal or a case dismissal. We work towards that goal by creating a unique plan specific to the facts in your case. We may also be able to negotiate for reduced charges that will allow you to continue living your life. Examples of what our lawyers do to defend clients against assault charges may include:
Speaking for you to the prosecution.

Prosecutors can and will use every statement you make against you; even statements you think might be helping your case can be twisted. This is why it's important to have a defense lawyer communicate with the prosecutors for you.

Look critically at the state's witnesses and evidence.

Every case has its weak points. Whether it's an unsteady witness or a victim who is misrepresenting the facts, our team will examine every aspect of the state's case and look for areas where we can raise reasonable doubt.

Investigate any mitigating circumstances.

Assault is a crime, but if we can find witnesses who will testify that you were defending yourself or a loved one from an attack, we may be able to get your case dismissed on the grounds of self-defense.

Get bad evidence thrown out. Sometimes in their zeal to make arrests and win cases, police and prosecutors make mistakes in evidence collection or even act unethically. When we look at the evidence against you, we will make sure that it was collected ethically, legally, and correctly from a scientific perspective. We will move aggressively to get any faulty evidence removed from your case.
Jay Blass Cohen Is Specially Equipped to Challenge the State's Evidence
Any attorney worth their salt should be able to identify discrepancies and challenge bad evidence; however, not every attorney has the qualifications to testify to these abilities. Mr. Cohen is a certified ACS-CHAL Forensic Lawyer-Scientist who specializes in science-backed evidence collection and defense. Using his expertise, he can thoroughly assess the state's evidence, challenge mistakes and bad leaps of logic, and build your defense on a strong foundation.
What Are Possible Defenses Against Assault Charges?
First, there is actual innocence. It may not have been you who committed the offense in question. Eyewitness testimony can be unreliable and tainted by bias. We may be able to locate witnesses or other unimpeachable evidence (e.g., surveillance camera footage, mobile phone triangulation) that proves you were somewhere else when the assault took place.
Self-defense is also a possible defense against assault cases. Texas law gives you the right to defend yourself against an aggressor who threatens your safety. If we can prove you were not the aggressor, but defending yourself, and that your defense was proportional to the aggression you were facing, we may be able to get a dismissal from the prosecutor or an acquittal from the jury.
In some cases, the facts don't meet the definition of assault under Texas law. Some prosecutors use higher charges than necessary to leverage you into taking a plea bargain on a lower offense. Sadly, this is how many of them maintain their conviction rate. We will review the facts in your case and make the state prove that an actual assault took place. If they can't, we won't settle for anything but a dismissal.
For a legal consultation with a assault defense lawyer serving Montgomery, call 713-225-1900
Penalties for an Assault Conviction
The potential legal consequences for assault vary with the type of assault charge and circumstances of the incident. The legal definition of what is commonly known as "simple" assault under Texas law has one (or more) of the following elements:
Intentionally, knowingly, or recklessly causing bodily injury to another person.
Making serious physical threats or declaring your intent to cause bodily harm to another person.
Intentionally making physical contact (e.g., pushing, shoving, going chest to chest) with another person when you know or would reasonably expect the person to consider the contact as "offensive or provocative".
This is a class-A Misdemeanor in Texas, punishable by one year in jail and a fine of up to $4,000. However, if you are charged with assault against a family member, romantic partner, member of your household, or state employee acting in an official capacity, it is a third-degree felony. It would be punishable by up to 10 years in prison and a fine of up to $10,000.
What Is Aggravated Assault?
Aggravated assault is a physical assault that resulted in serious injury to the victim, or that was committed with the use of a deadly weapon (e.g., bat, knife, gun, tire-iron). This is also a third-degree felony, meaning you face up to 10 years in prison and a fine not to exceed $10,000 if convicted.
Montgomery Assault Defense Attorney 713-225-1900
Other Consequences of Assault Convictions
The consequences of an assault conviction extend well beyond the potential prison or jail term and fines. It is the kind of offense that will hurt your personal and professional reputation. If you're convicted, you may be forced to relinquish any professional licenses you held prior to your conviction. You may also be barred from holding other professional licenses and certifications in the future.
You may also be required to disclose the conviction on loan or apartment applications, and it would almost certainly have a negative impact on the outcome. Criminal convictions of any kind, but especially of a violent nature like assault, could complicate child custody cases now or in the future. This is why it's so important to have an assault lawyer to mount the strongest possible defense against the charges.
Click to contact our Montgomery Criminal Defense Lawyer today
Consult with a Montgomery Assault Defense Lawyer
Make no mistake about it, your freedom and reputation are on the line if you've been charged with assault. This isn't a fight you have to take on all alone. Our defense attorney will challenge the allegations made by the state and fight for you from start to finish.
If you aren't sure what to do next, please contact us for a confidential case consultation. Give us your side of the story, and we'll fight to protect your future and your rights. Remember, the sooner you call us, the sooner we can stand up for you!
Call or text 713-225-1900 or complete a Case Evaluation form