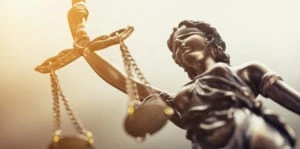 A Galveston intoxication assault lawyer at Blass Law could be the solution you are looking for if you find yourself facing intoxication assault charges. A criminal conviction can negatively impact your life. The college you always wanted to attend could now be out of reach. Even years after a conviction, having a criminal record could cause a potential employer to pass over your application.
If we take your case, we will work hard to get you the best possible outcome in your circumstances. In some situations, we can build a defense that makes it possible to have the charges against you dropped. Sometimes, we can work out a plea deal for an arrangement far less damaging to your future than an intoxication assault conviction.
Every case is different, and the outcome for criminal charges in Galveston can be unpredictable. You can call us at (713) 225-1900 to get started.
An Overview of Intoxication Assault in Texas
Chapter 49 of the Texas Penal Code addresses intoxication and alcoholic beverage offenses. Texas Penal Code §49.07 focuses on intoxication assault.
The elements of intoxication assault include:
By accident or mistake: while operating a motor vehicle in a public place, or an aircraft, watercraft, or amusement ride while intoxicated;
By reason of that intoxication causes serious bodily injury to another
For the purposes of defining intoxication assault, "serious bodily injury" means an injury that:
Creates a substantial risk of death
Causes serious permanent disfigurement
Protracted loss or the impairment of the function of any bodily member or organ
Under Texas law, intoxication assault is a third-degree felony, but some factors can escalate the charges to a higher-level offense. Considering how much is at stake, you should consider working with a Galveston intoxication assault lawyer at Blass Law as soon as possible. You can contact us at (713) 225-1900.
Instances Where the Injured Party Passes Away
It is possible to get charged with intoxication assault, only to have the charges changed to intoxication manslaughter if the injured person dies from their injuries. This offense contains the same elements as intoxication assault, with the difference being that the criminal act results in someone's death instead of serious bodily injury, according to Texas Penal Code §49.08. Intoxication manslaughter is a felony in the second degree.
For a legal consultation with a intoxication assault lawyer serving Galveston, call 713-225-1900
How Texas Law Defines Intoxication
According to Texas Penal Code §49.01, you are legally intoxicated if your blood alcohol concentration (BAC) level is 0.08% or more. Many people do not realize, however, that you can get convicted of an alcohol-related charge if your BAC level is below the legal limit or you did not drink any alcohol.
For instance, it is illegal in Texas to drive a vehicle, fly a plane, operate a boat, or operate or assemble an amusement ride if you don't have the normal use of your mental or physical faculties due to the introduction of alcohol or any other substance, regardless of how much of the substance you consumed. Impairment for these purposes means that you do not have the normal use of your mental or physical functions because of the substance.
Also, some substances that are not alcohol-related could result in a person being charged with intoxication manslaughter. These substances can include controlled substances or "street" drugs. If someone takes a prescription drug or over-the-counter medication that causes grogginess, like cold or allergy medicine, they might be in no condition to drive. An officer might charge the person with an intoxication offense.
Two or more substances, including alcohol, could cause a person to become impaired. Someone taking certain medications, whether prescription or over-the-counter, might react differently than usual after drinking a small quantity of alcohol. A person in this situation could get arrested for an intoxication offense.
Galveston Intoxication Assault Attorney 713-225-1900
Defense Strategies Your Lawyer Can Employ
When your Galveston intoxication assault lawyer builds your criminal defense strategy, it is not a question of whether you were legally using a substance. The crux of your case usually rests on whether serious bodily injury was caused by reason of intoxication. The prosecution in your case will try to prove that you lost the normal use of your faculties because of alcohol or another substance. They will argue that as a result of your impairment, you injured another person and should be dealt criminal penalties.
To have the charges against you dropped, reduced, or dismissed, your lawyer may make one or more of the following assertions:
You were not intoxicated at the time of the incident.
The injured party did not suffer severe bodily injury due to your actions.
There is not sufficient evidence to support a conviction.
You did not have a history of intoxication-related offenses, and therefore the charges against you should be reduced.
There are contradictions in the witness testimony against you.
Blass Law understands the implications that a criminal charge can have on your personal and professional ambitions. We can get started advocating for your legal rights, interests, and protections when you give us a call.
Click to contact our Galveston Lawyer today
You May Be Facing Enhanced Offenses and Penalties
Previous convictions for alcohol-related offenses in Texas (or any other state) can cause the defendant to face more severe charges or increased penalties. Also, if the injured person was working as a firefighter or an emergency medical services personnel at the time of the assault, the defendant may face a second-degree felony charge.
An intoxication assault that injures a peace officer or judge who was on the job when injured will enhance the charge to a first-degree felony. If the injured person sustains a traumatic brain injury that puts the individual into a persistent vegetative state, the intoxication assault charge will be a second-degree felony.
Your lawyer can look into your criminal history to see if you have convictions for prior charges. If so, they can adapt the defense strategy accordingly.
Complete a Intoxication Assault Case Evaluation form now
Get Legal Help with Blass Law
A conviction for intoxication assault can destroy your career, eliminate your finances, and land you in jail or prison for a long time. The life you envisioned for yourself can be out of reach forever. Your family may face social stigma in addition to financial struggles. Texas is very serious about alcohol-related criminal charges.
With these things in mind, you do not want to wait a single day to start your defense. Things that happen early on in your case's development can ultimately affect its outcome. A Galveston intoxication assault lawyer at Blass Law will protect your legal rights and fight hard for your future. Call us today at (713) 225-1900.
Call or text 713-225-1900 or complete a Case Evaluation form