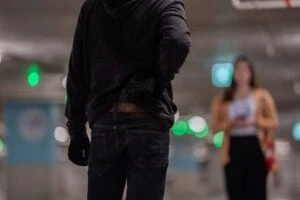 An assault conviction can affect your future in Texas and abroad. If you are facing a misdemeanor or felony assault charge, Blass Law's Galveston assault defense lawyer is ready to protect your rights and battle for you. Attorney Jay Cohen is committed to defending the rights of all his clients.
Blass Law Criminal Defense
When Attorney Jay Cohen and our legal team take on a client, we devote our combined strengths and energies toward fighting for the best outcome—acquittal or dismissal. Jay is one of the few attorneys in the country to hold the designation of ACS-CHAL Forensic Lawyer-Scientist. Attorneys with this designation have gone well beyond law school to hone their skills as defensive weapons for their clients.
The American Chemical Society (ACS) and the Chemistry and the Law Division (CHAL) of the ACS have developed a rigorous program that trains attorneys to use "validated and legitimate science for the benefit of justice."
Attorney Cohen walks into courtrooms armed with the ability to debunk fake science and other questionable evidence brought by the state to try and convict you.
How Our Attorneys Work for You
When our criminal defense team takes your case, we prepare to defend you with all we have, aiming for the best possible outcome for you and your future. Working with Blass Law generally looks like this:
We sit down with you to listen while you relate the incident and everything leading up to it. Your story informs our next moves. You must be thorough in relating every detail of the incident from your perspective.
Investigation and Defense Strategy
The police claim to investigate if they believe a crime has been committed. The prosecutor typically spends a few minutes listening to a quick summary of the case from the police and then accepts charges. Our attorneys actually investigate and analyze the prosecutor's evidence and compare it to what our expert investigators determine during their independent investigation of the incident.
At that point, we prepare for trial based on the facts before us. Common defenses against assault charges may include:
You were acting in self-defense or in defense of another against an individual who threatened you or someone close to you.

You were protecting your home against an intruder.

You are not the person who harmed the individual.

The injuries the individual suffered were not the result of the incident in which you were involved but rather were acquired before or after that time.

Your actions were unintentionally harmful.

You did not threaten the individual, or your behavior was misconstrued as threatening.
If it appears your case will not be dismissed and an acquittal is not certain, our attorneys may:
Negotiate a Plea Bargain
If you feel the case's circumstances are such that a plea bargain will provide the best possible outcome, we can negotiate with the prosecution on your behalf. The decision to accept or reject the prosecution's offer is yours to make.
For a legal consultation with a assault defense lawyer serving Galveston, call 713-225-1900
Assault in Galveston, Texas
Assault in Galveston, per Texas Penal Code § 22.01, is recognized as:
Intentionally or recklessly causing bodily harm to another person or threatening to do so.

Initiating physical contact with another person when you know or believe the other person will consider it offensive or provocative.
Penalties
The penalty for an assault conviction varies depending on the perpetrator's actions and intentions and the injuries, real or perceived, of the victim.
Misdemeanors Class C, Class B, or Class A can result in anything from no jail and a small fine to one year in jail and a fine up to $4,000.

Third-degree, second-degree, and first-degree felonies carry heavier penalties, running from a fine of up to $10,000 and two years to life in prison.
Galveston Assault Defense Attorney 713-225-1900
Expungement of Assault Record
If you have been arrested for or convicted of an assault, that information can follow you for a long time, affecting your ability to get certain jobs, loans, child custody, or even to rent a home. In addition to tangible effects, an arrest or conviction can stain your reputation.
The following is not a complete list of circumstances for expunction, but your record might be expunged if:
You are acquitted.

You are convicted and then pardoned.

Your case is dismissed.

The prosecutor's office recommends an expunction.

You were a minor when you were charged with certain misdemeanors.
The circumstances under which your charges or conviction may or may not be expunged are complicated and lengthy. Our criminal defense attorneys will address this important point with you at the appropriate time.
Petition for Nondisclosure
A petition for nondisclosure prohibits the public from seeing your record but allows government agents to do so. This is different from expungement and will be discussed with you if it is appropriate to your case.
Click to contact our Galveston Lawyer today
Jay Cohen, Criminal Defense Attorney
Attorney Cohen devotes himself to protecting his clients and has made Keeping Innocent People Innocent® his life's mission.
Jay is a Texan, born and raised. He earned his law degree from South Texas College of Law in downtown Houston and is a fiery advocate of constitutional rights.
Blass Law was established in 2009 as a haven for those needing a defense attorney. Attorney Cohen constantly works to expand his knowledge base to better serve his clients. In addition to the prestigious ACS-CHAL Forensic Lawyer-Scientist designation, he is certified in or is a member of the:
Practitioner and instructor in Standardized Field Sobriety Testing

Drug Recognition Expert (DRE)

Harris County Criminal Lawyers Association

National Association of Criminal Defense Lawyers

Texas Criminal Defense Lawyers Association

DUI Defense Lawyers Association

National College for DUI Defense
Complete a Assault Defense Case Evaluation form now
Call Today: Our Galveston Assault Defense Lawyer Can Help
Jay and our legal team have an impressive list of cases that resulted in dismissal or verdicts of not guilty. Contact us today for a private consultation.
We want to hear about you and your case. We are passionate about the rights of the individual to a robust and impactful defense.
Call or text 713-225-1900 or complete a Case Evaluation form