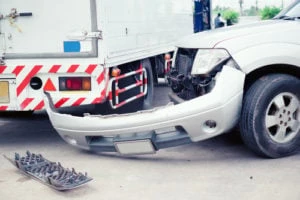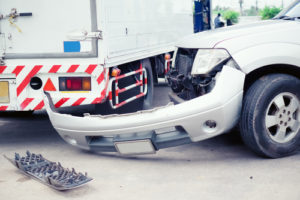 Passenger vehicles crumble when involved in a collision with a truck, this usually results in significant damage. The size and weight of trucks mean accidents involving passenger vehicles are extremely dangerous, as severe injuries are more common.
Suffering injuries from an accident can limit your ability to work or fully enjoy life. Serious injures can require regular and long-term medical treatment, which makes the financial burden related to your injuries extreme. Fortunately, Texas law provides victims of car accidents the ability to receive financial compensation, as injuries may lead to lost income, property damage, and permanent injuries.
Impairments that impact your mobility can limit your employment options, which can result in a diminished earning capacity or unemployment. The long-term impact of injuries allows you to seek damages for your actual expenses and future losses, which can reduce the financial burden caused by the accident.
Contacting an experienced personal injury attorney is vital when you are involved in a truck accident, as a Pearland truck accident lawyer is prepared to advocate for your rights and protect your claims. The damages you are entitled to receive are projected by discussing your claims with a Pearland truck accident lawyer, as you may be able to claim compensation for:
Medical bills
Lost income
Property damage
Vehicle repair and replacement cost
Transportation expenses
Mental anguish
Contact Blass Law today at (713) 225-1900 for a case review and to discuss your potential claims.
Why Liability Matters
Texas is an at-fault state, meaning you have the right to pursue damages against the at-fault driver when you are involved in an accident. Texas Civil Practice and Remedies Code Chapter 33 discusses proportionate responsibility. Proportionate responsibility means that you may collect compensation as long as your degree of responsibility for the accident is not greater than 50%. While you can collect compensation from the other driver if you are partially at fault, it will reduce your judgment by the percentage you are at-fault for the accident. That makes working with a Pearland truck accident smart, as an attorney can protect and represent your interests.
In addition, documenting the accident is important. Most accidents are initially investigated by the police, so it's a good idea to keep a copy of the police incident report. The most common causes of car accidents in Texas involve drivers who violate traffic laws, such as:
Speeding
Failing to yield
Distracted driving
Failing to obey traffic signs
Improper lane changes
After the police complete an investigation, your insurance company may complete additional research to determine the at-fault driver. Following an accident, police interview witnesses whose testimony helps the investigator identify the cause of the accident. The police can issue traffic citations to the at-fault driver, which may be a helpful piece of evidence in your case.
Under section 41.008, exemplary damages are capped at either $200,000 or twice the actual costs plus up to $750,000, while actual damages are unlimited. Since your auto insurance provider may reimburse some damages, a Pearland truck accident lawyer can pursue additional non-economic damages to ensure you receive the compensation you deserve. Proving the other driver is solely at-fault can increase your damages. A Pearland truck accident lawyer can collect evidence and interview witnesses to help strengthen your claim.
Contact Blass Law today at (713) 225-1900 to schedule your evaluation and discuss your legal options.
For a legal consultation with a truck accident lawyer serving Pearland, call 713-225-1900
Economic vs. Non-Economic Damages
When you are the victim of a truck accident, high medical costs and chronic injuries can inhibit your ability to maintain your standard of living. If you have a high deductible medical insurance policy, your bills can cause financial distress. While your auto insurance policy can reimburse certain economic expenses, your costs may exceed your coverage. Having extraordinary medical bills increases the chances that you sustained long-term injuries, which impact your ability to support yourself and your loved ones.
Economic damages are not limited in Texas but only include expenses that you had to pay as a result of your accident. Since in many instances these expenses are reimbursed, you may have to pay these costs up-front. It can make it difficult to balance your budget and ensure all of your typical bills are paid.
A personal injury lawsuit can help you collect damages for the expenses incurred as a result of your accident, such as:
Transportation to medical appointments
Prescription medication costs
In-home nursing services
Rehabilitation costs
Medical devices
Unreimbursed medical expenses
Severe injuries that result in a substantial impact on your future can give rise to non-economic damages, which include:
Pain and suffering
Mental anguish
Loss of affection
Loss of consortium
Cosmetic scarring and disfigurement
Pearland Truck Accident Attorney 713-225-1900
Factors That Impact Damages
Besides partial liability, juries can consider factors such as your age, future earning potential, and severity of your injuries when calculating damages. Future lost earnings can occur because you lost a promotion due to your injuries or because you can no longer pursue work in your field. If you were in medical school when you were injured and can no longer complete your degree, juries can consider the impact the accident had on your future income.
The circumstances of the accident also contribute to the calculation of damages. If the other driver was violating traffic laws or was driving while impaired, it can increase exemplary damages.
If you are the financial provider for your family, the impact the accident had on your role as a spouse or parent is another consideration when juries determine damages. Losing the ability to engage in the benefits of marriage or parenthood is considered loss of consortium and can impact the amount of exemplary damages you receive.
Overall, the best way to maximize your claim is to work with a Pearland truck accident lawyer.
Click to contact our Pearland Lawyer today
Contact Blass Law Today
When you are suffering from injuries sustained in an accident, your life can come to a halt. Injuries and chronic pain can impact your ability to work, pursue an education, or live independently.
Blass Law will get you the most you are entitled to receive following an accident. Call us today at (713) 225-1900 to schedule a case review.
Call or text 713-225-1900 or complete a Case Evaluation form