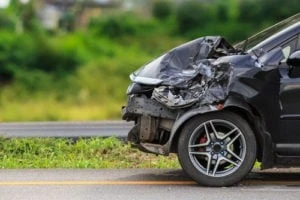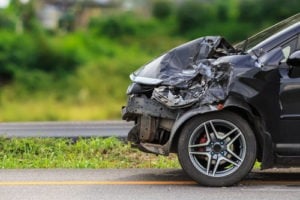 Car accidents are an unfortunate consequence of driving. In 2017 alone, 254,415 Texans suffered injuries in car accidents, according to the Texas Motor Vehicle Traffic Crash Facts. While an accident can result in damage to your vehicle, a car wreck can cause severe and possibly fatal injuries. When you are the victim of a car accident, injuries may result in prolonged hospitalization or chronic injuries, which is why Texas allows you to claim damages for actual and non-economic damages. A Pearland car accident lawyer ensures that your legal rights are protected and that you receive compensation for your injuries.
The legal system is complex, and we do not recommend trying to navigate it without a Pearland car accident lawyer, especially if you are suffering from severe injuries.
Courts allow victims of car accidents to recover monetary civil damages. Monetary settlements are awarded to victims of car accidents and other tortious conduct to place the victim in the same position they would be in had the injury not occurred. Texas does place limitations on the type and amount of damages you can pursue following a car accident, making a consultation with a Pearland personal injury lawyer is the best way to understand the value of your claim.
A Pearland car accident lawyer can also:
Collect evidence
Evaluate settlement offers
File insurance claims
Argue your case at trial
Damages from a car accident can exceed the amount insurance policies cover, which creates the need for an experienced car accident lawyer to pursue legal remedies to ensure that you receive compensation for your expenses. Extraordinary expenses, which can involve high medical costs, may result in serious financial harm, making it prudent to discuss your legal options with a Pearland car accident lawyer.
Call Blass Law at (713) 225-1900 to schedule a free case evaluation.
Damages You Can Claim
Drivers have a duty to safely operate their vehicles and comply with traffic laws. Car accidents can lead to physical, emotional, and financial harm.
The party at fault for the accident impacts the amount of damages received. Under Chapter 33 of the Texas Civil Practice and Remedies Code, Proportionate Responsibility, the Texas courts will deduct the percentage a party is at fault from a civil judgment. That means if you are 20% at fault for an accident, your compensation could be reduced by 20%.
Economic vs. Non-Economic Damages
You can claim economic and non-economic damages by filing a personal injury claim. Most claims must be filed within two years of the accident, per section 16.003. The difference between economic and non-economic damages is that economic damages are actual financial expenses you incurred as a result of your injuries.
Common examples of economic damages are:
Medical co-pays
Hospitalization costs
Nursing services
Vehicle repair and replacement costs
Lost wages
Economic damages can be proven in court with receipts and invoices. Conversely, non-economic claims involve intangible costs and future harm, such as:
Mental anguish
Pain and suffering
Scarring and disfigurement
Loss of consortium
Limitations on Non-Economic Damages
Section 41.008 of the Texas Civil Practice and Remedies Code limits the amount of non-economic damages you can collect for personal injury claims. The cap is set at twice your actual damages plus $200,000 or up to $750,000. However, in certain cases, typically involving victims of crimes, damages are unlimited for non-economic claims.
Severity of Your Injuries
Serious injuries can result in more financial compensation, especially if you are unable to work or your injuries limit future activities. Chronic injuries may cause you to transition to a different career or become unable to continue living an active lifestyle. Mobility impairments caused by car accidents can lead to long-term medical needs, such as in-home nursing services or prolonged rehabilitation.
Injuries can impact your physical and emotional health, as severe accidents may cause trauma and anxiety.
Call Blass Law at (713) 225-1900 for a free review of your legal options.
For a legal consultation with a car accident lawyer serving Pearland, call 713-225-1900
Your Next Steps if Injured in a Car Accident
Experiencing a car accident can be scary, especially if you sustain serious injuries. When you are injured in a car accident, documenting your costs and the harm you suffered is an important step to preserve your claims.
Receive Necessary Treatment
Recovering from your injuries means working with your doctor and following-up with all recommended tests and appointments. Impact injuries can cause neurological damage, making it important to complete any tests ordered by your doctor. Immediately following an accident, you can experience shock, which can mask symptoms of pain.
That means that, while you may feel healthy in the aftermath of an accident, you should go directly to an emergency room and have a doctor evaluate you for potential injuries. While you may dismiss minor symptoms following a car accident, some injuries cause symptoms to develop over time, meaning a nagging headache could lead to chronic migraines.
If you are experiencing trauma or anxiety following your accident, discuss your counseling options with your doctor. While initial symptoms may not interfere with your daily life, mental health symptoms can develop weeks, or even months, after a traumatizing event.
Never Contact Your Auto Insurance Provider Before Speaking with a Lawyer
Never speak with your auto insurance company about your car accident before speaking with a lawyer. Speaking with an experienced Pearland car accident lawyer ensures you receive a maximum distribution of your entitled benefits without delays. Your auto insurance may offer reimbursement for vehicle damage, medical bills, and lost wages but it's important that you don't agree to anything without consulting a lawyer.
Since each policy is unique, it is imperative to review your policy and work with your provider. Your insurance company will likely ask for documents related to the accident, making it important to keep records and bills related to the crash. A good way to avoid losing paperwork is by ensuring you have digital copies, which can make it easier for your lawyer to share documents with your insurance company.
Pearland Car Accident Attorney 713-225-1900
Contact Blass Law for a Pearland Car Accident Lawyer
When you are suffering from injuries related to a car accident, it can make it difficult to return to your normal routine. Lingering and chronic medical problems can occur following an accident, and costs can exceed the amount your insurance policy covers.
Understanding what damages you are entitled to receive may require consulting with a Pearland car accident lawyer. If injuries create a lasting impact, such as preventing you from returning to the workforce, you may receive compensation from the responsible party.
Contact Blass Law today at (713) 225-1900 to schedule a free case review to discuss your potential claims.
Call or text 713-225-1900 or complete a Case Evaluation form