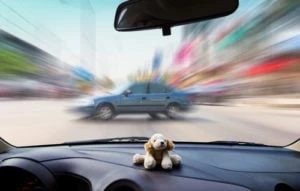 While drivers and passengers rarely expect to experience an accident on the road, car accidents and collisions in Texas are common. According to the Texas Department of Transportation, there was at least one traffic-related fatality every day in 2018, with a reportable accident occurring every 58 seconds.
While many injuries from car accidents are minor and do not require medical treatment, some accidents can lead to debilitating and catastrophic injuries, such as:
Broken bones
Torn ligaments
Dislocated joints
Traumatic brain injuries
Spinal cord and neck injuries
Mobility impairments
Costs absorbed from a car accident⁠—such as lost income and hospitalization bills⁠—can make it difficult to pay your monthly expenses and maintain your standard of living. When injuries impact your daily life and cause economic losses, a La Porte car accident lawyer can recover financial compensation from the liable party. Victims of car accidents caused by other motorists' negligence can pursue damages against the responsible party.
Drivers have an obligation to follow traffic laws, so if another motorist is speeding and causes an accident that results in injuries, a lawyer can file a personal injury claim to recover damages for:
Pain and suffering
Medical bills
Lost wages
Rehabilitation costs
Loss of consortium
You should consult a lawyer after an accident because Texas' Civil Practice and Remedies Code § 16.003 requires personal injury lawsuits to be filed within two years of the tortious conduct. Failing to file before the statute of limitations expires can prevent you from recovering damages against the other party. Another reason you may want to speak to a lawyer is that your accident may involve multiple liable parties. If you fail to include all liable parties in your personal injury lawsuit, it can limit your ability to recover damages.
If you sustained injuries in a car accident, call Blass Law today at (713) 225-1900.
What Insurance Covers
Texas is an at-fault insurance state. The Texas Department of Insurance states that Texas requires all drivers to maintain an auto insurance policy that covers at least:
$25,000 in property damage
$30,000 in bodily injury expenses
$60,000 in bodily injury coverage per accident
Drivers can choose to carry additional coverage and increase their coverage limits. When you are involved in an accident, the auto insurance policy of the driver responsible for the accident is the primary payor of benefits. Insurance policies cover economic losses, which are expenses you can prove you paid.
Insurance companies claim to determine which driver was responsible for the accident. Sometimes, insurance companies disagree about which driver is responsible for the crash. When this happens, a La Porte car accident lawyer can contest the findings and discuss your claim directly with the involved insurance companies.
Insurance companies will review the details of the accident and may request copies of the accident report. It is also important to keep copies of your bills and receipts related to the accident, as the insurance company will want proof of your losses to process and payout your claim.
Call Blass Law today at (713) 225-1900 to discuss your personal injury claim.
For a legal consultation with a car accident lawyer serving La Porte, call 713-225-1900
We Will Establish Liability
The reason you can pursue a personal injury claim when you are hurt in a car accident is that motorists who drive recklessly impose risks upon other drivers. When a motorist is speeding or disobeying traffic laws, they are violating their duty to care for other drivers. Negligent conduct affords victims of tortious conduct the ability to pursue civil damages against the tortfeasor.
Determining liability can be difficult without help from a lawyer because multiple parties can be responsible for injuries related to a car accident. If the motorist who caused the accident was working as a delivery or rideshare driver, it can cause their employer to be liable. If the other vehicle involved in your accident was a commercial vehicle⁠—such as a tractor-trailer⁠—the owner of the vehicle can be liable for damages.
Accidents can also be caused by defective parts, which can make the part manufacturer liable.
La Porte Car Accident Attorney 713-225-1900
Damages You Could Pursue
Injuries from car accidents can cause extraordinary losses. Chronic injuries may impact your ability to continue working in your field, which can lead to lost income and a diminished earning capacity. Severe injuries can require extensive medical treatment, which can be costly. Your costs can exceed the coverage limit of the other party's insurance policy, which can make it impossible to financially recover from the accident without pursuing a personal injury claim. A lawyer can help you recover economic and noneconomic damages to compensate you for your losses.
Economic Damages
To recover economic damages, you must prove that your incurred actual losses were a direct result of your accident. Economic losses can be proven with receipts and bank statements and can include:
Transportation costs to and from medical appointments to treat your injuries
In-home nursing services
Prescription medication costs
Medical devices
Lost wages
Modifications your home needs because of your injuries
Vehicle repair and replacement costs
Noneconomic Damages
Catastrophic injuries⁠—such as paralysis or cognitive impairments—may diminish your quality of life. Injuries may prevent you from working or limit your employment options, leading to future lost earnings. Noneconomic damages consider how your injuries impact your standard of living, happiness, and future life.
A lawyer can pursue noneconomic damages for:
Loss of enjoyment
Loss of affection
Loss of consortium
Mental anguish
Loss of independence
Juries can consider the severity of your injuries, your age, and the conduct of the other driver when calculating noneconomic damages.
Click to contact our La Porte Lawyer today
Call Blass Law So We Can Get Started
When you are hurt in a car accident, it can impact your physical, mental, and financial wellbeing. Serious injuries may prevent you from working or providing for your dependents, which can allow a La Porte car accident lawyer to pursue financial compensation from the other driver.
Call Blass Law today at (713) 225-1900.
Call or text 713-225-1900 or complete a Case Evaluation form