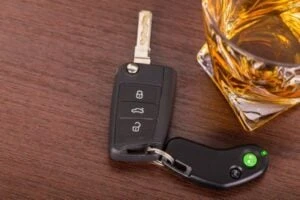 If you or a family member was hit by a drunk driver in Houston, TX, you want to contact the drunk driving accident attorneys at Blass Law. Drunk driving accident victims face numerous expenses, including those for hospitalization, doctors' visits, medications, and rehabilitation. Your car may be totaled, you may not be able to work, and your family could suffer financial loss.
You could also suffer permanent injuries, emotional pain, and ongoing suffering. It is difficult enough to get better without worrying about insurance claims or trying to hold the drunk driver responsible for your losses. That's when you want the services of a Houston DWI lawyer.
Call now to connect with our law firm.
Your Injury Attorney Handles Your Case at No Upfront Cost
When you entrust your personal injury case to our team, you don't pay anything out of pocket to retain our help. You don't pay by-the-service rates, either. Financial compensation for our time and efforts comes from your awarded settlement. In exchange for a portion of your financial recovery, your attorney will:
File your lawsuit within the statute of limitations

Gather supporting evidence of your injuries and damages

Communicate with the involved parties

Negotiate with the liable insurer

Calculate your losses

Protect you from bad faith insurance practices

Uphold your legal rights
You can learn more about partnering with our Houston legal team during your initial consultation.
We Can Assess All Settlement Offers from the Liable Insurer
In the days after your accident, the liable insurance company may reach out and offer compensation. Yet, this offer may not even start to account for your injury-related losses, including pain and suffering.
This is where Blass Law comes in. Our team can evaluate all settlement offers and advise you on whether to accept. This is extremely important because, once you accept damages from the liable insurer, your case ends, and you can't ask for more money. We do everything possible to ensure that when your case concludes, you have the funds you need to rebuild your life.
For a legal consultation with a drunk driving accident lawyer serving Houston, call 713-225-1900
Our Legal Team Learns Liability for Your Drunk Driving Collision
Texas takes driving while intoxicated seriously. Drivers who cause accidents while under the influence of drugs or alcohol may face criminal charges, but criminal charges will not get compensation for the victims of a drunk driving accident.
Like most auto collisions, DUI accident victims can sue the driver and, in some cases, the business that served the driver alcohol. To get compensated for all of your expenses and suffering, you want an advocate on your side.
Here's what to know about these cases:
Driving While Intoxicated Constitutes Negligence
Texas law prohibits motorists from operating a motor vehicle or boat with a blood alcohol concentration of .08 or more or while intoxicated by drugs. Texas also has "zero tolerance" laws, making it illegal for drivers under 21 to get behind the wheel with any detectable amount of alcohol in their system.
You Could Sue a Bar That Overserved a Driver
There could be another party involved that overserved a visibly intoxicated patron, guest, or minor, and did not prevent that person from operating a motor vehicle. This might be a bar, restaurant, or private individual. Texas allows the injured victim to assess liability on these parties through its Dram Shop Liability laws.
You Could Sue If a Poorly Maintained Road Contributed to the Crash
In some instances, road hazards may contribute to the severity of the accident. In these cases, the injured party could hold the State of Texas partially liable for their injuries.
Whether liability rests with an individual, a business, or a government agency, your personal injury lawyer is ready to hold them accountable.
Houston Drunk Driving Accident Attorney 713-225-1900
Your Houston Personal Injury Lawyer Seeks Full Compensation for Your Losses
The purpose of a drunk driving case in Texas is to recover compensation for any actual out-of-pocket costs you incur, as well as future expenses, lost wages, trauma, and emotional suffering. Blass Law can build a comprehensive case file that seeks fair compensation for the full scope of your losses, such as:
Medical expenses:

Medical expenses include visits to the doctor, ambulance rides, prescription drugs, medical equipment, and physical therapy. If you require ongoing care for the injuries you sustained in a drunk driving accident, we can pursue what you need.

Lost wages:

If you had to miss work after you were hit by a drunk driver, you can recover the cost of your lost tips, bonuses, and benefits. We can also seek compensation for any long-term harm to your earning capacity.

Non-economic damages:

Being hit by a drunk driver is traumatic, and you may find that you have emotional and mental consequences as a result of the incident. With our help, you could recover financial damages for the emotional anguish suffered by you and your family, loss of consortium, and compensation for having to deal with the trauma of living with permanent scarring or disfigurement.

Exemplary or punitive damages:

We may also ask for exemplary damages on your behalf. Punitive damages intend to punish the negligent driver and discourage them from drunk driving again.
When you connect with our Houston personal injury attorney, we can discuss what other damages you could include in your claim or lawsuit.
Click to contact our Houston DWI Lawyer today
Considerations After Being Hit by a Drunk Driver in Houston, TX
The first priority is to take care of your physical injuries as soon as possible. Go to the hospital or emergency room or consult your personal physician. If possible, other considerations that could bolster your case include:
Calling the police:

When a drunk driver hits you, you need to act fast for your safety and the safety of other motorists. Call 911, and let police know that an accident with a suspected drunk driver has occurred.

Checking on the other parties:

If you are able, check on any other accident victims and the suspected drunk driver. Try not to engage the at-fault party other than to ascertain if emergency medical treatment is necessary.

Gathering complete documentation:

Take photos from every possible angle. Write down your recollection of accident details and the actions of the drunk driver. Obtain contact information from any witnesses. It's a good idea to collect evidence while it's fresh.

Taking care of your injuries:

Go to the hospital or emergency room or consult your personal physician. After your immediate medical injuries have been properly treated, you should contact us so we can determine the best way to handle your case.

Setting up an accident file:

Keep copies of any police reports. Document all lost time from work and keep pay stubs, as well as paperwork from workers' compensation and disability. Keep records of all doctor and medical appointments, and document your out-of-pocket expenses. Keep reminders of how you feel, and how your injuries are affecting your family.

Being careful of insurance offers:

You may be contacted by the insurance company of the drunken driver, but do not accept any agreements until you have obtained professional legal guidance. Request that any offers be made in writing so you can review them with your legal consultant.

Finding legal representation:

You want a lawyer who puts your best interest first. Look no further than Blass Law. We intend to take your case all the way to court if that means recovering the compensation you deserve. We're on your side, not the other party's.
Complete a Drunk Driving Accidents Case Evaluation form now
We Advocate for People With These Severe Injuries in Houston
Since we first opened our doors, we've recovered compensation for people suffering from:
Neck injuries, such as whiplash

Broken bones

Lacerations and scars

Slipped/herniated discs

Soft-tissue damage

Partial/total disability

Traumatic brain injury

Spinal cord injury

Internal injuries, like organ damage

The loss of one or more limbs
Our Houston wrongful death lawyer can also step in if your loved one suffered fatal injuries in a crash.
Contact a Houston Drunk Driving Accident Lawyer
If a drunk driver hit you or a family member, Blass Law stands ready to build, manage, and advance your case today. Right now, you can start a confidential consultation and learn about securing financial recovery for your losses.
The insurance company isn't on your side. Attorney Jay Blass Cohen is. Call now to get started.
Call or text 713-225-1900 or complete a Case Evaluation form