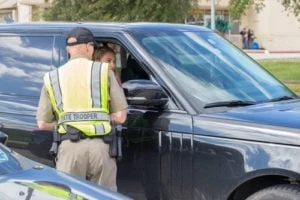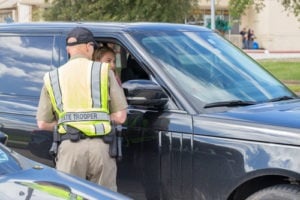 While Labor Day Weekend may still be a couple of weeks away, Texas' troopers have already announced plans to increase patrols for the four-day period between Friday and Monday, September 4th through 7th. The increase in patrols, says the Texas Department of Public Safety, is an effort to prevent drunk driving and stop DWI accidents before they happen.
Labor Day Weekend Deadly in Texas
Labor Day Weekend is one of the deadliest in the state of Texas. In 2014, there were a total of 38 fatal crashes, and 44 fatalities, from Friday through Monday of the Labor Day Weekend according to the Texas Department of Transportation. With the exception of the Thanksgiving Weekend, Labor Day Weekend in 2014 was the deadliest for drivers in the state.
For a legal consultation, call 713-225-1900
State Troopers Not Alone
It's not just Texas' state troopers who will be stepping up patrols over the holiday weekend; local police departments throughout the state have also announced plans to increase the number of officers watching for drunk drivers. The San Juan and Hidalgo County Police Departments, for example, have stated that they will conduct 'no refusal' weekends. During these weekends, refusing to submit to a breathalyzer or blood test can result in major penalties, including license suspension. What's more, a no-refusal weekend also allows officers to obtain search warrants for blood samples—often via phone call—to check for blood alcohol content (BAC) levels. Increased patrols that target drinking and driving are being funded by a grant through the Texas Department of Transportation.
Tips for a Safe—and Legal—Holiday Weekend
The Texas Department of Public Safety has also published some safety tips for those traveling during the Labor Day weekend. Amongst these tips, drivers are encouraged to:
• Take a cab or call a friend if drinking;
• Eliminate distractions;
• Buckle up;
• Slow down;
• Avoid fatigued driving;
• Pull over for police; and
• Maintain their vehicles.
Drinking sober and seatbelt use, in particular, are especially important. Seatbelt use has been proven to be a life-saving measure, and can significantly reduce a person's risk of injury when involved in a crash. What's more, if you notice a drunk driver during the holiday weekend—or any other time—make sure you keep a safe distance, and report the driver to law enforcement officials immediately.
Click to contact our Houston lawyer today
What to Do if Charged with a DWI in Texas
If you are charged with a DWI during the Labor Day weekend or at any other point, the best thing that you can do is contact an attorney who's experienced in DWI law. The legal team at Jay Cohen Attorney at Law will make sure that your interests are protected, and that you know your rights when charged with a DWI crime. To learn more and to schedule a free case review, call us today at 713-225-1900 or request a consultation online.
Call or text 713-225-1900 or complete a Case Evaluation form