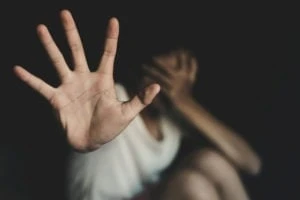 If you have been arrested for family member assault, you deserve to have an experienced and dedicated criminal defense lawyer on your side. When you work with us at Blass Law, your Harris County family member assault lawyer will fight for the best possible outcome for your case.
Can You Get Your Family Member Assault Charges Dropped?
The prosecutor will decide if they will accept charges for any crimes after your arrest. It's important to start working with a family member assault lawyer serving Harris County immediately after your arrest or if you believe you are about to be arrested because the attorney can meet with the prosecutor and get valuable information about your case that will help us to convince them that there's not enough evidence to charge you.
In other cases, a prosecutor may decide to bring charges but later find the case is too weak to support a guilty verdict. If that happens, the prosecutor may drop the charges against you. Other scenarios where charges might be dropped include but aren't limited to:
The prosecutor learns through our presentation of evidence that we are going to kick their rear end in a jury trial.
The prosecutor suspects that the police made an error when collecting evidence or elsewhere in the process, which would extensively damage the case.
The prosecutor's office finds your lack of criminal history coupled with an accuser who did not sustain any serious injuries not worth the expense and time of a court case.
If the prosecutor decides not to drop the charges initially and the case proceeds, the court and/or the prosecutor may decide down the road to dismiss the case later based on the reasons for dropping the charges. When cases are dismissed, technically they can be refiled until the statute of limitations runs but it's not likely.
Our Harris County assault attorneys will work toward getting the charges dropped or your case dismissed whenever possible. Should that not happen, our legal team will fight for your rights in front of a jury to ensure the best outcome for you.
For a legal consultation with a family member assault lawyer serving Harris County, call 713-225-1900
In Defense of a Family Member Assault Charge
The prosecutor must prove beyond a reasonable doubt that what the accuser said happened is actually what happened. They will begin developing their case against you as soon as charges are filed.
Our assault attorneys serving Harris County will start preparations for your defense from the moment you contact us. Here are some examples of what we can do to support you and get the best outcome possible:
Before and throughout the trial, we'll communicate with the prosecutor to determine if a plea deal is on the table and what that might look like for you. Typically, a plea deal would include some of the charges against you being dropped or reduced if you plead guilty to the remaining charges and accept the punishment for those charges. You do not have to accept a plea deal — it is merely an option that may be available to you.
If we find that evidence has not been properly collected or is otherwise tainted, we may file a motion to suppress that evidence or dismiss the charges against you.
Your Harris County family member assault attorney will review all of the evidence the prosecutor presents during discovery and independently investigate the incident, the people involved, and the police actions that led to your arrest.
Once we are aware of the collected facts and have listened to you and others who were present during the incident, we will build a defense that, based on what we know, will be the most effective for you. Each case is unique, but your defense might be that:
The accuser lied, and you are innocent.
The accuser consented to the assault.
The accuser deserved to be assaulted.
The accuser was the aggressor, and you were defending yourself or others.
The police made mistakes on one or more procedures.
Harris County Family Member Assault Attorney 713-225-1900
Defining the Term "Family Member" When You're Charged With Assault
Police and prosecutors in Harris County consider assault on a family member to be a serious matter. You may find that the charges and punishment if convicted are more severe than they would be if the same altercation happened between two strangers.
Per Texas Family Code § 71, a family member includes:
Anyone you are related to through blood, adoption, marriage, or foster care, including your ex-spouse or significant other.
Anyone you are currently sharing a home with or have done so in the past, with or without a romantic link
Anyone you are currently dating or have dated
The term "family member" becomes quite broad regarding assault. Our family member assault law firm serving Harris County will work with you to confirm that the accuser in your case belongs under the "family" umbrella.
Click to contact our Harris County Lawyer today
Family Member Assault According to Texas Law
According to Texas Penal Code § 22.01 and Texas Penal Code § 25.11, you may be charged with family member assault if you "intentionally, knowingly, or recklessly":
Injured a family member
Threatened a family member with physical injury
Had physical contact with someone who found that contact offensive or unwanted
Used a deadly weapon to cause serious injury or threaten injury (aggravated assault)
Have two or more arrests or convictions for family member assault in a 12-month period (continuous violence against the family),
The penalties for family member assault in Harris County, Texas, depend on various factors and range from a small fine and no jail time to a $10,000 fine and a life sentence.
Our assault attorneys in Harris County will outline potential punishments for you, should you be convicted, based on the evidence and charges against you.
Complete a Family Member Assault Case Evaluation form now
Get Assistance from a Harris County Family Member Assault Lawyer at Blass Law
Attorney Jay Blass Cohen established his law firm in 2009 to provide exceptional representation to those in need. Your Harris County family member assault lawyer will do all they can to protect your rights and your future. Contact us today for a confidential consultation.
Call or text 713-225-1900 or complete a Case Evaluation form