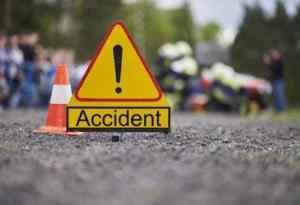 Rideshare accidents can cause injuries to passengers and third-party motorists. For this reason, they are required to carry larger insurance policies. It's very important to speak with a Uber and Lyft accident lawyer in Baytown, Texas following an accident. Accidents involving rideshare drivers may involve multiple liable parties. Since Texas is an at-fault insurance state (as affirmed by the Texas Department of Insurance), the policy belonging to the driver responsible for the accident is the primary payor of benefits.
Although crashes are often unintentional, many are the result of driver mistakes and reckless behavior, such as:
Driving while intoxicated
Speeding
Using cell phones, tablets, and other electronic devices while driving
Running red lights and stop signs
Failing to yield
Improper merging
Tailgating and aggressive driving
Injuries from a car accident can cause damage to your property⁠ – such as your vehicle – and may cause chronic injuries, such as herniated discs. Injuries can make it difficult to pay your medical bills if you are unable to work or if you require prolonged treatment. So, you should retain a lawyer who can pursue damages against the liable parties for:
Vehicle repair and replacement costs
Towing costs
Unreimbursed medical expenses related to the accident
Lost income
Pain and suffering
While experiencing a car accident in Baytown, Tx can be shocking and traumatizing, it is important to document your losses and speak with a personal injury lawyer before contacting your insurance company. Insurance companies decide who the at-fault driver is. The responsible driver is liable for damages. When your injuries are severe, it can be hard to manage your civil claim alone. A lawyer can:
Interview witnesses and find out how the accident report is wrong
Retrieve copies of the accident report
Discuss your claim directly with the involved insurance companies
File a personal injury claim
Settle your claim with the other party
File a lawsuit and argue your case to a jury at trial
Collect evidence
If you were hurt in an accident involving a rideshare driver, call Blass Law today at (713) 225-1900.
What People Involved in Rideshare Accidents Should Know
Whether you are a passenger, driver, or third-party motorist, accidents involving rideshare drivers can allow you to recover damages and compensation for your economic and noneconomic losses. Uber and Lyft both cover their drivers, offering up to $1,000,000 in coverage per accident.
Information for Rideshare Drivers
Uber and Lyft require drivers to maintain the state minimum auto insurance coverage in the state in which they are working. When you drive for either platform, their insurance policy covers certain economic losses, such as damage to vehicles and medical expenses.
If you are driving for Uber or Lyft and are involved in an accident, it is important to call for medical help for anyone involved, then law enforcement and report the accident. Officers will complete an accident report which can outline who the at-fault driver is. You also need to contact the rideshare platform you are driving for and submit a claim. Your individual policy may cover certain losses if you were not currently driving a rideshare passenger during the accident, while the platform's insurance may cover other portions if you were working when the accident occurred or had accepted a fare and were en-route to pick up a customer.
If your accident involved another motorist, provide them with the policy number of your auto insurance policy and inform them that you were driving for a rideshare platform when the accident occurred.
Information for Rideshare Passengers
If you are hurt and are a passenger, you should document your injuries and keep copies of bills related to the accident. Auto insurance policies cover bodily injuries sustained by passengers. You should contact the rideshare platform and report your injuries. Uber and Lyft have insurance policies that cover injuries passengers sustain in accidents. It is important to discuss your claims with a Baytown Uber and Lyft accident lawyer, as you may be entitled to pursue a personal injury claim and recover monetary damages.
If the driver had a history of reckless driving or accidents, the rideshare platform may also be liable for negligence.
Information for Third-Party Drivers
When you are involved in an accident and are struck by a rideshare driver, you should follow the same steps you would in any car accident, such as calling for medical assistance if anyone is injured, reporting the accident to the police and notifying your insurance company of the accident. The involved insurance companies will decide which driver is responsible for the accident. If the other driver committed a traffic violation, the police may issue them a citation. The citation may support your claim that the other driver is liable.
If your losses exceed the amount covered by the other driver's policy or the rideshare platform's policy, you can submit a claim with your insurance company using your underinsured motorist coverage. A lawyer can file a personal injury claim to collect reimbursement for economic losses and other damages.
Call Blass Law today at (713) 225-1900.
For a legal consultation with a uber and lyft accident lawyer serving Baytown, call 713-225-1900
Personal Injury Claims
When you sustain serious injuries or extraordinary losses, a lawyer can pursue damages against the liable parties by filing a personal injury lawsuit. You can recover two main types of damages: economic and noneconomic.
Economic damages are awarded to compensate you for the expenses and bills you paid because of your accident. Economic losses can be proven with receipts and invoices. Noneconomic damages are intangible and pertain to how the accident and the injuries it caused impact your quality of life. A lawyer can request noneconomic damages for pain and suffering, mental anguish, and loss of consortium.
Baytown Uber and Lyft Accident Attorney 713-225-1900
Call Blass Law for More Information
You should not have to take on the task of pursuing compensation.
Consider contacting a Uber and Lyft accident lawyer in Baytown, TX immediately following an accident to ensure you receive the compensation you deserve. Call Blass Law today at (713) 225-1900.
Call or text 713-225-1900 or complete a Case Evaluation form