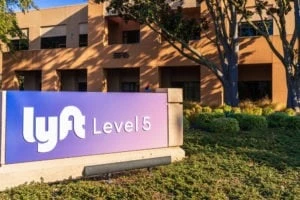 If you were injured as a passenger in a collision involving an Uber or Lyft driver in Jacinto City, you could be entitled to pursue compensation for your injuries and other losses related to the accident. However, it can be difficult to pinpoint who is financially responsible for the accident.
It can also be challenging to know how to proceed with a compensation claim against rideshare companies protected by powerful insurers. Seeking advice from accident lawyers can help you to find out if you are eligible for compensation. After which, we can help you determine suitable legal options to optimize your settlement.
You Could Be Entitled to Damages After Your Accident
Following a collision as a passenger while using Uber or Lyft, the legal challenge lies in proving who is financially liable for your damages. Depending on the accident's circumstances, claims involving multiple parties who are found to be responsible for your injuries will add complexity to the legal process.
The upside is you may be able to seek compensation from multiple sources, such as the at-fault driver or the rideshare company. Still, bear in mind Uber and Lyft have unique and complicated insurance policies and access to powerful litigation teams who will put up a tough fight to settle for as little as possible. There is also the option to file a claim against your own insurance policy.
What Compensation May Look Like in Your Case
Compensation is available for expenses such as:
Current and ongoing medical bills
Rehabilitation costs
Lost wages
Recovery for any impact on future earnings
Pain and suffering and inconvenience
Any other related out-of-pocket expenses
Wrongful death
At Blass Law, we understand the physical, emotional, and financial challenges you face managing your recovery. We believe you should not have to take on the additional stress of dealing with insurers who might fight to delay, underpay, or deny your claim.
For a legal consultation with a uber and lyft accident lawyer serving Jacinto City, call 713-225-1900
How Your Lawyer Can Help You Prove Negligence
Once you can, consult a member of our team for advice about the legal options and take action to protect your rights. If you are eligible to pursue compensation, Blass Law can help you by offering the following legal services:
Providing a detailed investigation into the cause of your accident
Gathering vital evidence to support your case, such as driver background checks, vehicle condition, and maintenance history
Identifying who is financially liable for your damages
Proving negligence caused your injuries and other related losses
Other things your lawyer can do include the following:
Estimating the current and ongoing value of your claim
Negotiating with the at-fault parties' insurers or their legal team
Reviewing settlement offers to check if they will meet your needs
Being prepared for court and representing you at trial when necessary
Filling a personal injury claim or lawsuit against a rideshare company does not have to be a daunting thought. We have experience and are ready to shoulder this legal responsibility for you.
Jacinto City Uber and Lyft Accident Attorney 713-225-1900
The Benefits of Being Proactive About Your Claim
The Texas statute of limitations imposed by Texas Civil Practice and Remedies Code §16.003 defines the amount of time you have to begin legal proceedings. Injured parties have two years from the date of their injuries to file a claim, after which it is generally too late to file a lawsuit.
Another reason to act sooner rather than later is preserving vital evidence to support your case. The more time your lawyer has to secure this evidence before it is either lost or destroyed, the better.
Click to contact our Jacinto City Car Accident Lawyer today
Driver and Company Negligence is a Common Cause of Rideshare Accidents
Negligence can cause a rideshare accident in the following ways:
Lack of professional driving qualifications and experience
Drivers transporting passengers while tired, distracted, or under the influence
Aggressive driving, such as speeding to maximize income at the cost of safety
Lack of thorough vetting and driver background checks
Complete a Uber and Lyft Accidents Case Evaluation form now
Seek Treatment for Your Health and the Sake of Your Case
After an accident, your health should be your main priority. It is essential to seek medical advice, even if you feel only slight discomfort. Some injuries may not manifest until later on—such as a concussion, for example.
Having your injuries properly treated and documented is vital to protect you from developing any further health issues along the way. It will also be important evidence in your claim or lawsuit.
Consider Hiring a Lawyer in The Face of Tough Opposition
When the Uber and Lyft accident lawyers from our firm represent you, you have access to decades of knowledge and experience dealing with insurance companies and their defensive tactics. Our personal commitment to our clients' best interests has yielded a successful track record. Call (713) 225-1900 today to see how we can help you.
Call or text 713-225-1900 or complete a Case Evaluation form