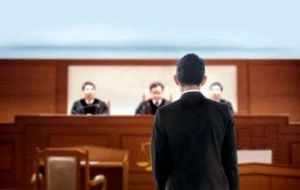 A DWI (Driving While Intoxicated) charge can be devastating. In the short term, you may face thousands of dollars in fines, as well as consequences at work. In some cases, you may even face jail time. In the long-term, convictions of any kind can adversely impact your life in multiple ways, from finding a job to securing housing. Fortunately, a Jacinto City DWI lawyer can help.
If you were arrested for a DWI offense in Jacinto City, a DWI probation lawyer from our team can help you navigate the intricate legal process to help you avoid a conviction and jail time.
How Texas DWI Probation Laws Apply to Your Case
DWIs are commonplace, which can be a good thing for defendants. Much of the time, judges and district attorneys are willing to consider probation as a substitute for jail time in DWI cases to prevent trial and give someone the opportunity to stay out of jail.
According to Chapter 42A of the Texas Code of Criminal Procedure, probation or "community supervision" refers to the terms a judge may impose on people who plead guilty to an offense in the state and have the sentence suspended while they serve a period of community supervision.
The primary benefit of the law is it may substitute time in jail. However, not everyone is eligible. If someone has previously been convicted of a felony, they are not eligible for probation from a jury. In certain circumstances such as second and third DWI convictions, a minimum amount of jail time is mandatory for a defendant found guilty even if probation is granted.
It is also important to note probation does not mean you are in the clear. With any kind of probation, you must abide by certain rules and fulfill specific criteria. We can help you understand the terms and conditions of probation.
For a legal consultation with a dwi probation lawyer serving Jacinto City, call 713-225-1900
Probation Options for Texas DWI Defendants
There are different potential probation options for Texans accused of a DWI offense. Not all are available to everyone, and some are more advantageous than others. Your attorney can help you determine your best course of action.
Deferred Adjudication
Deferred adjudication involves a judge agreeing to postpone (defer) a guilty plea and place a defendant on community supervision (probation). The defendant must complete certain steps while on probation. If they do this, the judge may not ultimately find them guilty of the offense.
Until recently, DWI defendants were not legally allowed to pursue a deferred adjudication in Texas. But under HB 3582, which took effect in September of 2019, that changed. Under this law, a judge can grant deferred adjudication to a DWI defendant under certain circumstances, such as for first-time offenders.
It is important to note that while deferred adjudication means no conviction, the record of the charges and proceedings will still show up on your criminal record. This means that if you get a second DWI at some point in the future, you will face enhanced penalties because of the previous DWI—even if you received deferred adjudication. Additionally, if you do not meet your probation terms, you may face consequences. The reality is, deferred adjudication for a DWI case is not the same as deferred adjudication for other criminal cases.
Pretrial Diversion
Pretrial diversion is less common than deferred adjudication, but the process is similar.
Pretrial diversion involves a contract with the state in which a defendant agrees to complete certain steps in exchange for dismissed charges. These criteria are typically the same or similar to deferred adjudication with the obvious difference that your case is dismissed upon completion.
If you successfully complete the terms of your pretrial diversion, we can file for an expunction. Once an arrest has been expunged from your record, no record of the court proceedings will exist on your state criminal record.
Suspended Sentence
Even if you have significant charges or multiple offenses, you may be eligible for a suspended sentence. This entails a judge suspending a jail sentence under the condition the defendant meets their probation terms.
However, as with pretrial diversion and deferred adjudication, a violation of your probation terms could come with immediate consequences, including jail time.
Working with your Jacinto City DWI probation lawyer can help you fight to maintain your freedom, even if you have prior convictions or have allegedly committed a serious offense. Your lawyer can help you determine if you are eligible for deferred adjudication or pretrial diversion, or if a suspended sentence is an option. They will support you to help you meet all the terms of your deferred to avoid conviction and jail time.
Jacinto City DWI Probation Attorney 713-225-1900
Minimum Jail Time for a DWI Charge
If this is your first DWI offense, you may be able to avoid a lengthy jail sentence. However, if you have received a previous conviction, you could face anywhere from one month to a year in jail time. Three or more DWI prior convictions or charges that include enhancements like manslaughter or assault could result in years of jail time.
We can help you to fight for the best possible outcome in your situation. If deferred adjudication, a suspended sentence, or pretrial diversion could be viable options for you, we will go to work to reduce or eliminate the possibility of jail time in your case.
Click to contact our Jacinto City DWI Lawyer today
Get in Touch With a Jacinto City DWI Probation Lawyer Today
Receiving a DWI conviction or serving jail time can grievously impact a person's present and future, both personally and professionally. You do not have to let a DWI offense ruin your life. A Jacinto City DWI probation lawyer from our firm could help.
Call (713) 225-1900 to speak with a team member. We can discuss your case and tell you more about how he can help you.
Call or text 713-225-1900 or complete a Case Evaluation form