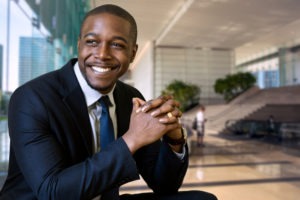 If you were injured in an accident or due to negligence, you might be eligible for compensation for your damages. An accident can result in damages that include medical expenses, property damage, lost wages, and much more. A Jacinto City, TX personal injury lawyer from our team can help you fight for the compensation you deserve by proving liability. Blass Law can work with you to gather the evidence needed to support your case and protect your rights along the way.
How Much Compensation Can You Get?
The amount of compensation you can seek in a personal injury case varies from case to case. Our team works to gather information to determine what is the most compensation for your injuries. Figuring out how much your bills and other compensation is difficult, usually treatment is ongoing and bills continue to increase. Future medical care can be very expensive and when appropriate, we use life care planners to help estimate what future expenses you may have.
To determine fair compensation, a our personal injury lawyer will look at:
Medical Expenses
We look at what kind of medical expenses you had as a result of your injuries. Medical expenses can add up quickly after an unexpected accident occurs.
Property Damage
Was any of your property damaged during the accident? This could be anything from your home to your vehicle. Any property that was damaged should be looked at when determining compensation.
Pain and Suffering
Fair compensation for pain and suffering can be difficult to determine. We will work with you to see how your injuries affected your life to determine a value for this intangible loss.
Loss of Income
Did you miss work due to your injuries? You could be compensated for the time you missed from work to treat your injuries.
Decrease in Salary
If you had severe injuries, it might affect your ability to work long-term. If you had to switch careers or decrease your work hours, you could be compensated for the difference in salary.
Future Medical Expenses
We may not know what future medical expenses you may have. However, potential medical expenses should be accounted for and we have experts to create a care plan. This could include possible surgeries or rehabilitation.
For a legal consultation with a personal injury lawyer serving Jacinto City, call 713-225-1900
What a Personal Injury Lawyer from Our Firm Can Do for You in Jacinto City, TX
When you hire a personal injury attorney from Blass Law, we will work to protect your rights. Let us help you through this process in Jacinto City, TX. When you hire our team, you gain allies in your fight for compensation. Our team will do everything they can to maximize your compensation. We can help you by:
Interpreting legal jargon: Legal terms and laws can get complicated and are often difficult to understand. We have been trained in interpreting these laws to make them more understandable to you.
Proving liability: We will gather evidence to prove who is liable for your injuries. This could be who took actions that resulted in your injuries or who failed to prevent your injuries.
Representing you in court: While not all cases go to trial, we are here to represent you in a trial if necessary. We will first work to come to a fair settlement through an insurance claim, but if the insurance company won't play fair, we will represent you throughout a trial to verdict.
Walking you through each step: We want you to be fully informed about every step of the process. We will walk you through each step we are taking and make sure you understand and support the actions we take to seek your compensation.
Determining fair compensation: We will determine how much money you lost because of your injuries. We will also determine what would be fair compensation for the pain and suffering you have gone through as a result of your injuries.
Consulting with experts: We can consult with experts to help support your case and build necessary evidence. For example, we may consult with medical experts to determine how your injuries may affect you throughout your life.
Negotiating with insurance companies: When you are injured, insurance companies are usually involved. Whether it be your insurance company or the liable party's insurance company, we will work with them to try to come to a fair settlement.
Gathering evidence: Our team will gather the evidence needed to best support your case. This could include witness statements, photographs, documents, or video footage.
Jacinto City Personal Injury Attorney 713-225-1900
Proving Liability
According to Texas Civil Practice and Remedies Code §16.003, you have up to two years after your accident to pursue compensation. However, in order to seek compensation, you have to prove liability. You need to determine who was responsible for your injuries, either through their actions or negligence. You also have to gather evidence to prove this.
This is where a personal injury lawyer in Jacinto City, TX from Blass Law PLLC team comes in. We can prove liability by demonstrating:
Duty
We can establish that the person or business had a duty to keep you safe. This could be by maintaining a safe environment, driving responsibly, or being aware of their surroundings. We have to prove they had a duty to you and others.
Breach
We can show that they breached their duty of care, either by taking improper action or failing to take action. A breach in the duty of care could involve failing to salt an icy sidewalk, driving recklessly, or failing to have a safe handrail in their building.
Causation
We will show that their breach of duty of care caused damages or injuries to you. If you were injured or had property damaged as a result of their breach in the duty of care, you could be entitled to seek compensation.
Damages
In order to pursue compensation, we have to prove that you sustained losses. We have to be able to prove your injuries or property damage. To do this, we can gather evidence through medical records and photographs.
Click to contact our Jacinto City Lawyer today
Let Our Attorneys Help You Get Started
Getting in touch with a Jacinto City, TX personal injury lawyer from our team can be a helpful step in fighting for what you deserve. Because we work based on contingency fees, we only take payment for our services if and when we win your case. Our team at Blass Law is here to help you through this process.
We will fight hard and work to get you the best outcome possible. Let us get started on your case so you can focus on healing and getting back to your daily life. Call (713) 225-1900 today to get started fighting for your compensation.
Call or text 713-225-1900 or complete a Case Evaluation form