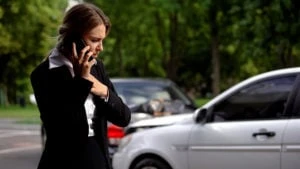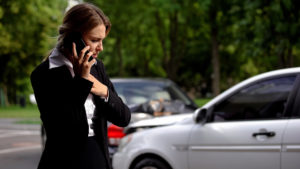 If you got hurt in a collision that was not your fault, a Cypress car accident lawyer could help you go after compensation from the person who caused the crash. Cypress, also called Cy-Fair (for Cypress-Fairbanks), is an unincorporated community in Harris County, Texas.
Please do not wait too long to contact Blass Law. It's important to act quickly to get the best possible results and maximize compensation for your injuries. Each state limits the amount of time you have to file a lawsuit seeking compensation for your injuries. The American Bar Association (ABA) says that the law can forever bar you from collecting money from the person who hurt you if you miss the deadline.
You can call us today at (713) 225-1900 to get started.
The Settlement Value of a Cypress Car Accident Case
We need to understand your injury claim to determine the amount of money that you might get for your losses. Every claim is unique. The specific facts of your situation will determine the amount of money damages that you could pursue.
Another passenger in your vehicle might have different losses than you. Some of the factors that can impact the amount of your settlement include the severity of your injuries, the amount of income you lost while recuperating, and the extent of your long-term impairments after completing your medical treatment.
Here are some examples of the types of money damages we have won for our car accident clients:
Past and Future Medical Expenses
Typically, a person can recover the cost of the healthcare services he needed to treat his injuries. The initial expenses, such as the ambulance and emergency room, fall within this category. Allowed medical expenses can also include things like doctors, hospitals, diagnostic testing, lab work, x-rays, surgery, blood transfusions, prescription drugs, physical therapy, specialists, and pain management.
Your Cypress car accident lawyer can go after the cost of future medical procedures your doctor thinks that you will need to treat your injuries. Future surgery, physical therapy, skin grafts, and scar revision can be a part of your claim. Call Blass Law at (713) 225-1900 to find out how we can help you.
If you need medical equipment or devices, like crutches, a wheelchair, or an adapted vehicle because of your injuries, we can seek compensation for those items. Some people need home modifications as a result of suffering severe injuries from a car accident. You might need ongoing medical care because of organ damage or loss. We can talk with you about your unique situation and how the collision has changed your life.
Nursing Home Care
Devastating injuries from a collision can make a person unable to live independently. Long-term care can provide needed assistance with daily treatments and care that a person with a spinal cord injury, for example, might not be able to manage on his own.
Lost Income
If you were fortunate enough to have a boss who continued paying you in full while you were away from the job recuperating, we are pleased to hear it. Unfortunately, many workers miss paychecks when they cannot work. Lost income damages replace the wages or other types of income that a person does not receive while they are unable to work.
Future Loss of Earning Capacity
A person with severe injuries might have to make changes at work. For example, if your job before the accident required you to stand for long periods or lift heavy objects, a significant back injury might leave you unable to perform those duties.
You might have diminished strength, function, or range of motion after getting hurt in a car crash. If you have to reduce your hours or take a lower-paying job as a result, you have a financial loss that could be added to your injury claim.
Pain and Suffering
This category can provide compensation for the physical discomfort and emotional anguish of getting hurt in a car accident. You might have initial pain as well as long-term or chronic discomfort.
Emotional distress can include things like the frightening experience of getting hurt in a collision. Some people develop post-traumatic stress disorder (PTSD) after being in a crash that involved devastating injuries or fatalities. Some people cannot ride in cars for years after one of these accidents.
Another factor is the stress of wondering whether you will ever be able to walk again, perform the activities you could before you got hurt, and support yourself through gainful employment. Many people worry about whether they will lose their jobs because they cannot go straight back to work after the collision.
Intangible Losses
In addition to pain and suffering, sometimes there are losses that are challenging to measure in dollars. These types of harm, like scars and disfigurement, have value and can be a part of your injury claim.
You do not have to sort out all of these issues by yourself. A Cypress personal injury lawyer from our team could take care of your injury claim so that you can focus on your health and well-being.
For a legal consultation with a car accident lawyer serving Cypress, call 713-225-1900
How to Get Legal Help for Your Injury Claim?
It is our passion to help people who get hurt because of the negligence of others. We will work hard to get you the money you deserve from the responsible parties. You do not have to battle a multibillion-dollar insurance corporation alone. Our clients can devote their attention to getting better while we handle their cases.
Cypress Car Accident Attorney 713-225-1900
Hire a Cypress Car Accident Lawyer from Blass Law
You will not have to pay your Cypress car accident lawyer upfront legal fees. We handle these injury claims on a contingency-fee-basis. We do not get paid until you win. Whether we settle your claim or take your case to trial, our fees come out of the money the negligent party has to pay.
It is easy to start the injury claims process. Simply call Blass Law today at (713) 225-1900.
Call or text 713-225-1900 or complete a Case Evaluation form