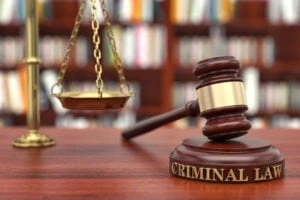 Attorney Jay Blass Cohen isn't like other Texas criminal defense lawyers. He's the one defendants turn to in their hour of need, whether they're facing a misdemeanor or felony charge. When Blass Law takes a case, we shoot for the best possible outcome; we don't just go through the motions of completing a trial. Our criminal defense lawyers in Cypress know this is a turning point in your life, and we don't want you to spend that period behind bars.
Our Texas defense lawyer stops at nothing when preserving your freedom and fighting for your rights. Attorney Jay Blass Cohen will cross-examine witnesses, object to unfair courtroom practices, and employ other measures to secure a "not guilty" verdict. Call now to learn about securing help for your criminal case.
What does a Criminal Defense Attorney Do? Everything Your Defense Needs
Attorney Jay Blass Cohen is a born-and-raised Texan who knows firsthand how intimidating the criminal process seems. His primary goal is to defend you from the prosecution's accusations and guide your case to a just outcome. With Blass Law, you can trust your Cypress assault defense lawyer to support you by:
Offering legal advice and guidance regarding your rights, potential case outcomes, and next best steps
Conducting our own investigation
Determining the strengths and weaknesses in the prosecutor's arguments
Developing a legal defense strategy that aims to challenge the prosecution's evidence
Conducting research to identify relevant laws, statutes, and previous cases that can support your defense strategy
Preparing for trial, selecting jury members, preparing witnesses, and devising a persuasive courtroom strategy
You are innocent unless and until proven guilty, and we aim to keep you that way. Regardless of what the prosecutor says or implies, you have the right to qualified legal counsel, even if you face a lifetime in prison.
For a legal consultation with a criminal defense lawyer serving Cypress, call 713-225-1900
Our Cypress Defense Criminal Lawyers Handle These Cases
Blass Law offers legal representation to those facing criminal charges related to:
Driving while intoxicated (DWI)
DWI with a child passenger
Boating or flying while intoxicated
Drug possession
Drug distribution and intent to distribute
Drug trafficking
Assault or domestic abuse
Sexual assault
Federal crimes
Probation violations
The defense strategy most appropriate in your case depends on many factors, including the circumstances of your arrest. For instance, if you were charged with a DWI, we can challenge the details of the breathalyzer or blood test conducted at the arrest scene. We could also assert that because the police didn't have probable cause, they had no right to pull you over in the first place.
Our Lawyers Serving Cypress Have Secured Positive Outcomes for Defendants
Attorney Jay Blass Cohen has helped members of his community combat criminal charges since 2009. In that time, he's cultivated a track record of securing justice in even the most hopeless-seeming cases. Throughout his career, he's secured these outcomes:
Our client was accused of fatally shooting the driver of an 18-wheeler, who was also working as an informant for the DEA. We secured a not guilty verdict in a Harris County court.
Our client failed all sobriety tests after being pulled over for suspected drunk driving. Still, we secured a not guilty verdict after arguing his case.
Not only did our client fail sobriety tests at the arrest scene, but he tested positive for narcotics. This didn't stop our criminal defense team from getting a not guilty verdict.
We believe that these outcomes attest to our law firm's dedication, drive, and commitment.
Cypress Criminal Defense Attorney 713-225-1900
Our Cypress Criminal Defense Attorney Fights These Penalties
For close to 15 years, our criminal defense firm has advocated for people facing:
Misdemeanor Charges
A misdemeanor is a criminal offense less serious than a felony. It typically comes with penalties such as fines, probation, community service, and/or jail time. Misdemeanors can include petty theft, disorderly conduct, and first-time DWIs.
Per Texas law, misdemeanors are divided into three categories:
Class A misdemeanors:

One year in county jail, a fine of up to $4,000, or both

Class B misdemeanors:

180 days in county jail, a fine of up to $2,000, or both

Class C misdemeanors:

A fine of up to $500
In addition to fines and jail time, misdemeanor convictions can also have other consequences, including victim restitution, driver's license suspension, mandatory classes, and a criminal record.
The criminal defense team at Blass Law intends to protect you from each of these penalties. We don't settle for anything less than a "not guilty" verdict from the judge and jury.
Felony Charges
Felonies are more severe than misdemeanors and can include crimes such as grand theft, assault, and drug trafficking. Types of felonies include:
Capital felony:

Life imprisonment without the possibility of parole

First-degree felony:

Five to 99 years in prison with a fine of up to $10,000

Second-degree felony:

Two to 20 years in prison and up to a $10,000 fine

Third-degree felony:

Two to 10 years in prison and up to a $10,000 fine

State jail felony:

One hundred eighty days to 2 years in a state jail facility and a fine of up to $10,000
A felony charge is something that could transform the course of your life forever. Job opportunities could be out of reach. Relationships could be irretrievably broken. You don't want a one-time occurrence or misunderstanding to change your future. Instead, partner with our Cypress criminal defense lawyers. We can manage your case, gather supporting evidence, and cross-examine witnesses.
Click to contact our Cypress Lawyer today
Begin Your No-Obligation Case Review With Our Cypress Defense Attorney
At Blass Law, our Cypress criminal defense lawyers understand the legal complexities associated with criminal law and how to build a solid case for our clients. Regardless of the severity of your charges, we will provide you with a robust defense strategy intended to achieve the most favorable outcome.
Connect with our criminal defense attorney today for a confidential case review. During your initial consultation, we can discuss your legal rights, and what makes a compelling defense. We will tirelessly advocate for your best interests throughout all phases of your case while offering guidance and compassionate support.
Call or text 713-225-1900 or complete a Case Evaluation form