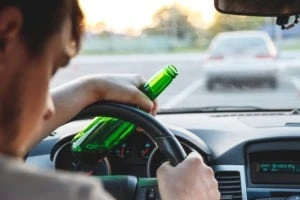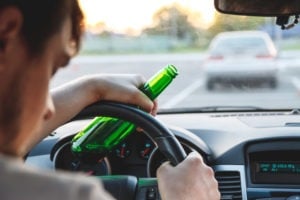 When you are charged with driving while intoxicated (DWI) in Texas, you may face felony charges depending on your situation. First- and second-time DWI offenders may face misdemeanor charges, while third and habitual offenses (as well as DWIs involving assault and manslaughter) may be tried as felonies.
Whether you are facing misdemeanor or felony DWI charges in Texas, the penalties could have a devastating impact on your life. During this challenging time, you have the right to partner with a criminal defense lawyer who can champion your rights.
When Can You Be Charged with a DWI in Texas?
Under Texas Penal Code § 49.04, a person can be charged with driving while intoxicated (DWI) when they are intoxicated due to the introduction of alcohol or any controlled substance or have a blood alcohol concentration (BAC) level of 0.08 percent or more.
When stopped for a DWI, the arresting officer will likely ask you to perform standardized field sobriety tests to see if you are demonstrating clues of intoxication. These tests consist of the Horizontal Gaze Nystagmus test, the Walk and Turn, and the One Leg Stand. If you show signs of intoxication, the police may request that you submit to a breathalyzer and blood test.
Under Texas implied consent laws, you must agree to testing or risk having your license suspended – regardless of whether you're actually intoxicated or not.
For a legal consultation, call 713-225-1900
Penalties for a First-Time Texas DWI Conviction
First-time DWIs are generally charged as misdemeanors as long as no one suffered serious bodily injury or death. However, if someone suffered a serious injury due to your drunk driving, you might also face intoxication assault charges under Texas Penal Code § 49.07, which:
Is a third-degree felony punishable by up to 10 years in prison

Can result in fines of up to $10,000

Can result in the suspension of your driver's license for up to two years
If someone is killed as a result of your drunk driving, you can be charged with intoxication manslaughter under the Texas Penal Code, which is a second-degree felony.
First-time DWI offenders who drive drunk with a child in the vehicle can face additional charges under Texas Penal Code § 49.045. This is a state jail felony if the child is under 15 years of age.
Consequences of a Second DWI Conviction in Texas
Second-time DWI offenses are also generally considered class A misdemeanors. If convicted of a class A misdemeanor, you could spend up to one year in jail and pay fines as high as $4,000. You may also face a drivers license suspension.
Click to contact our Houston lawyer today
When Will You Face Felony DWI Charges?
Although first-time and second-time DWI offenses may not be considered felonies, if convicted of a DWI for a third time, you will face felony DWI penalties. This includes a maximum of 10 years in the Texas Department of Corrections and fines as high as $10,000. Other penalties you could expect to experience if you are convicted of felony DWI in Texas include:
The installation of an ignition interlock device (IID)

Up to 600 hours of community service

Suspension or revocation of your driver's license

Completion of a drug or alcohol abuse treatment program

Attendance at a DWI Impact Panel put on by Mothers Against Drunk Driving
However, in addition to the criminal penalties associated with a Texas DWI conviction, there are many collateral consequences you will need to deal with if you are found guilty. Some of the ways your life could be affected if you are convicted of a felony DWI include:
Immigration and citizenship issues

Child custody troubles

Difficulty finding a good job

Trouble finding affordable housing

Loss of firearm rights for a period of time

Court-ordered alcohol and or drug treatment

Court-ordered random drug testing

Probation or parole requirements
With each additional DWI conviction, the amount of time you could serve in the Texas Department of Corrections will increase. For example, if you are convicted of a subsequent DWI, you could face a second-degree DWI felony, which is punishable by up to 20 years in the Texas Department of Corrections.
Complete a Case Evaluation form now
Can a Felony DWI Be Expunged in Texas?
Many people fail to take their felony DWI charges seriously. They are quick to assume that a DWI conviction will not have a serious impact on their futures, or they could simply get their record expunged and move forward with their lives.
However, DWI convictions in Texas are not eligible for expungement. If you are convicted of a DWI, this will remain on your record for the rest of your life. However, if the charges against you were ultimately dismissed, then your record may be eligible for expunction.
You Can Partner with a Criminal Defense Lawyer on Your Texas DWI Case
From the moment you're charged with a DWI, whether it's a misdemeanor or felony charge, you should immediately hire the best lawyer you can. A criminal defense attorney will carefully examine your case to determine the best possible defense strategy.
Your lawyer may combat the charges against you by:
Investigating probable cause for the initial detention

Determining what the officer specifically observed to develop probable cause to prolong the initial detention

Review the police officer's interpretation of the standardized field sobriety test results

Questioning whether the police followed proper procedures at every step of the encounter

Challenging the validity of the police breathalyzers

Challenging the validity of the police blood testing procedures

Examining whether you made any statements while you were in custody but before being read your Miranda rights

Determining if there was an illegal search
Ultimately, your lawyer will do everything possible to get the charges against you dropped, reduced, or dismissed. If your case goes all the way to trial, they will also fight for a "not guilty" verdict.
Contact a Texas DWI Lawyer for Help Today
Both misdemeanor and felony DWI convictions could permanently alter the course of your life. Take steps to protect your future when you contact a Texas felony DWI lawyer at Blass Law. We offer confidential case reviews where we can discuss your case's possible strategy.
Give our office a call at (713) 225-1900. During your confidential case evaluation, we can discuss possible defense strategies. We're committed to keeping the innocent innocent.
Call or text 713-225-1900 or complete a Case Evaluation form