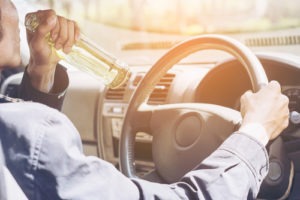 If any of these scenarios apply to your situation, then you may be able to get your DWI arrest expunged from your record. Not only could getting this offense removed from your record give you a "clean slate," but it could also be beneficial while you apply to jobs, secure housing, and continue your education.
According to Texas Code of Criminal Procedure §55.01, you may qualify for a DWI expunction if:
You were acquitted of your DWI.
You were a minor at the time of your arrest and charged with DUI.
The DWI charge against you was dropped or never filed.
Your DWI case was dismissed.
You successfully appealed your DWI conviction.
You completed a pretrial diversion or pretrial intervention and the DWI was dismissed.
How to Qualify for a DWI Record Nondisclosure
If you do not qualify for an expunction under these conditions, you may still be able to seal your conviction under the following circumstances.
The DWI is your first offense.
Your blood alcohol content (BAC) was below 0.15.
Your DWI did not involve an accident with another person.
How DWI Nondisclosure Works
It used to be impossible in Texas to seal a DWI, making it difficult for some people to find jobs and pass background checks, but now that has changed. This change is because of recently passed Texas House Bill 3016, allowing for the nondisclosure of convictions for first-time criminal defendants. Thanks to this new regulation, first-time offenders have the chance to seal their DWI records.
Although this law was first enacted in 2017, it applies retroactively to DWI cases before this time, as well. If you have had a DWI hanging over your head for years now, you now have options to move forward that you may not have had at the time of your arrest or conviction.
When You Are Eligible for DWI Nondisclosure
If you are eligible for a nondisclosure, you can seek one in the years after your completion of probation. If you were sentenced to probation, you may be eligible to seek nondisclosure two to five years after you successfully complete your probation sentence. If you were sentenced to jail time (including time served), then you may be eligible for DWI nondisclosure three to five years after completing your sentence.
For a legal consultation, call 713-225-1900
Benefits of Hiring a Lawyer from Our Team for Your DWI Expunction
We are committed to keeping innocent people innocent, and we have experience handling a variety of criminal cases, both felonies and misdemeanors.
How a DWI Lawyer from Our Team Will Fight for You
A DWI lawyer in Houston, TX from Blass Law PLLC can walk you through your options for getting your arrest or conviction expunged or sealed. We understand that a DWI can derail your life and have a great impact on your career, relationships, and happiness. For example, you may have a hard time getting a job, renting an apartment, or getting into the school of your choice.
That is why we are here to protect your rights and reputation as we look out for your best interests.
We will investigate the circumstances of your DWI arrest and use the evidence we uncover to seek the best possible outcome for your case. Some evidence includes:
The breathalyzer or blood test results
The incident report and videos to see if the officer followed all protocols for a DWI arrest
Witness testimony to see if other drivers or passersby can add helpful facts the officers may have "omitted" from their reports or recollection of the events
Our Values
We value open communication and transparency, and we will always explain the important aspects of your case to you. If you decide to work with us, you will know what to expect in your criminal case and what you are getting from your Houston criminal defense lawyer right away.
Call Blass Law Today
Jay Cohen is an aggressive defender of peoples' rights and has had years of experience as a criminal defense lawyer. At Blass Law, we have always been on the side of our innocent clients as they try to put their lives back on track.
Let us help you through this difficult time. The sooner you give us a call, the sooner we can get started defending your rights. Reach out to Blass Law today at (713) 225-1900 to find out more about how we will fight for your rights and how you can get a DWI expunged from your record.
Call or text 713-225-1900 or complete a Case Evaluation form