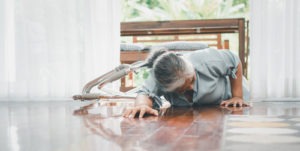 If you or a loved one was injured on public or private property in Galena Park, Texas, you could be entitled to compensation. Blass Law helps injured people who get hurt on other parties' properties. Whether you were injured at the store, your friend's house, or elsewhere, we can gather evidence to determine the cause of your accident and build your personal injury case. A Galena Park premises liability lawyer can handle the tasks necessary to bring your case to the best possible completion. Call Blass Law today at (713) 225-1900 to learn more.
How a Lawyer from Blass Law Can Help You Recover Compensation
You may have many questions about how a lawyer from Blass Law can help you identify and recover damages. We can employ a variety of measures to determine and demonstrate that because another party failed to keep their premises safe, you were injured.
Some of the things that your premises liability lawyer in Galena Park, TX can do for you include:
Prove Negligence
You must prove negligence for your premises liability case to be successful. To recover compensation for your damages, you must show that the property owner knew of a hazard but did not fix it. Alternatively, you could also prove that the property owner should have known about a potential danger, but again, did not address it.
A Galena Park premises liability lawyer can work to prove:
Duty of care. The owner or manager of the property had an obligation to keep lawful visitors safe.
Breach of duty of care. The property's owner or manager did not keep their premises safe.
Causation. As a result of another party's breach of duty of care, you were injured.
Damages. After getting hurt, you have incurred financial damages, such as medical bills, lost wages, and loss of earning capacity.
Once Blass Law proves all four of these elements, we can work to secure compensation for your losses.
Gather Evidence of Your Losses
Your case will need to have evidence for it to be successful. While you may already have some pieces of supporting evidence in your possession, we can gather and use the following to support your case:
The accident report
Your medical records and photos of your injuries
Testimony from eyewitnesses and your healthcare team
Security camera footage
Cell phone camera footage
Any receipts and invoices related to your damages
There are other pieces of evidence that could help your case. A premises liability lawyer from Blass Law can help gather them for you.
Negotiate a Settlement
Your Galena Park premises liability attorney wants to leave no expense unaccounted for at the conclusion of your claim. They can negotiate for a greater settlement if the insurer does not extend a fair settlement offer. Otherwise, they can take your case to court and a jury trial.
Some compensable damages in your case could include:
Pain and suffering
Healthcare expenses
Lost wages
Loss of future earning capacity
Depending on your situation, you could recover compensation for other damages not listed here. You can call Blass Law today to learn more.
For a legal consultation with a premises liability lawyer serving Galena Park, call 713-225-1900
You Have Legal Rights After Getting Hurt
If you or a loved one was injured on another party's property in Texas, you have legal recourse options. However, you may not know what they are.
All property owners, whether they own commercial or residential property, must keep lawful guests safe. This duty of care extends to invitees and licensees.
While visiting another party's property, you have the right to:
Be informed of certain hazards that could harm you
Be protected against harm
File an insurance claim or sue the property owner if you get hurt
Blass Law can go into more detail about your legal rights when you call our Texas law firm. To talk about your circumstances with a representative from Blass Law, call (713) 225-1900.
Galena Park Premises Liability Attorney 713-225-1900
Possible Contributors to Your Galena Park Premises Liability Accident
Your Galena Park premises liability lawyer will investigate the details of your accident to learn more about what happened. Their investigation will give them information about who can be held accountable for your losses and how you got hurt in the first place.
Many people use the term "premises liability accident" with "slip and fall." While slip and fall accidents fall under the premises liability umbrella, they should not be used interchangeably because they do not mean the same thing. A premises liability accident is any event that causes injuries on another party's property.
Some potential causes of your accident may have included:
Spills
Slip and fall accidents are serious matters that should be taken seriously. You may have slipped on a liquid (like a spilled drink) and injured yourself. The Centers for Disease Control and Prevention (CDC) reports that falls are the leading cause of traumatic brain injuries.
If you fell on another party's property, your lawyer will need to prove that the property owner or manager should have known about the hazard and addressed it.
Inadequate Lighting
At one point or another, you may have been in a location that was not well-lit. Parking lots and garages, stairwells, and stores must be properly lit to ensure visitors' safety. Otherwise, liability could rest on the property owner.
Negligent Security Practices
Not only do property owners have an obligation to keep certain areas safe from hazards, but they must also employ good security practices to prevent assaults from happening.
This involves:
Installing security cameras
Hiring security personnel
Making sure that doors, windows, and fences lock from the inside
Maintaining functioning alarm systems
There are other examples that we have not included on this list.
Other Examples
Other contributing factors may have included:
Overextended electrical cords
A lack of rails in a stairway
Negligent security practices
Debris in walkways
Uneven walkways
Overgrown foliage
The examples above are not the only factors that could have resulted in your injury. Our premises liability lawyers can help you determine if you have a case likely to result in a successful outcome.
Click to contact our Galena Park Lawyer today
Blass Law Is Here To Help You Secure Financial Recovery
Are you interested in learning more about how a Galena Park premises liability lawyer could help you? Then call Blass Law. We can negotiate a settlement that pays your accident-related damages. If that does not work out as we planned, then we can file your lawsuit on your behalf within Texas's statute of limitations.
Call (713) 225-1900 to talk to our team today.
Call or text 713-225-1900 or complete a Case Evaluation form