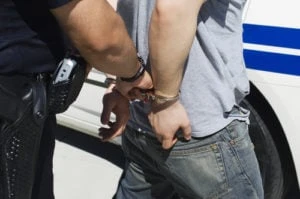 No Refusal Memorial Day Weekend
As Memorial Day holiday festivities began, Houston's deputies launched an extensive crackdown on crime. Not only did they manage to catch people driving under the influence of alcohol, but they also nabbed a few folks committing quite a plethora of other crimes, from evading arrest to drug possession. 22 people will be searching for a DWI lawyer as a result of the DWI crackdown that began over the weekend. The Harris County Sheriff's Office deployed a number of their deputies specifically looking for signs of those who might have been driving under the influence of alcohol, drugs, or a combination.
For a legal consultation, call 713-225-1900
Houston DWI Crackdown
The crackdown on DWIs could be considered an ode to a recent case of driving under the influence of alcohol that led to the death of HCSO sergeant Dwayne Polk. The sergeant was killed in a car accident on the morning of May 19th adding a touching layer to the initiative, though the sheriff's office had planned to instill the crackdown before their sergeant's untimely death.  While two DWI-related traffic accidents resulted in fatalities in incorporated areas of the county, the crackdown was still quite the success. With such a large amount of DWI arrests over the weekend, the Harris County Sheriff's Office has stated that it will continue their anti-DWI agenda, in hopes to eradicate the possibility of drunk driving related fatalities.
An HSCO part-time officer was involved in one of the alcohol-related car accidents that took place over the Memorial Day weekend. Jonathan J. Carona, a 19 year old HSCO employee collided with another vehicle which landed a passenger in the intensive care unit with severe injuries. The officer has been suspended until his employment status can be reviewed.
Texas DWI & Drunk Driving Fatality Stats
Approximately one in every 121 licensed drivers is arrested for drunk driving in a given year.  Approximately 1212 drunk driving related fatalities occurred in Texas in 2011. Texas has more drunk driving fatalities than each state per year, and Harris County is among the highest in the state.  That's why Harris County, as well as other densely populated counties across the state, are cracking down on drinking and driving more aggressively.  Texas doesn't want the dishonorable distinction of having the most drunk driving fatalities of any other state in the US, and future Texas legislation will likely reflect efforts to change these statistics.
Call or text 713-225-1900 or complete a Case Evaluation form