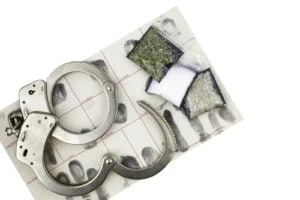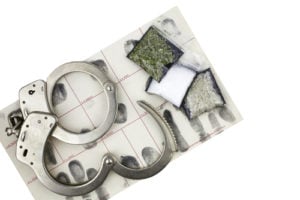 A driver in Houston is facing drug charges after a high-speed freeway chase, according to news reports. The chase occurred early Thursday morning, the 28th of May 2015.
Officer Attempts to Pull Over Speeding Vehicle
The chase began when officers attempted to pull over a speeding vehicle, a Chrysler traveling well above the speed limit in the early morning hour of approximately 2:00 a.m. When an officer try to pulled over the Chrysler, the driver, putting the pedal to the metal, headed to Beltway 8 at a whopping 90 miles per hour.
For a legal consultation, call 713-225-1900
Driver Gives Up after High Speed Chase
After the high-speed chase, which lead officers around the beltway and back to the north freeway, finally ended when the driver surrendered. The surrender occurred at the West Gulf Bank.
Drugs Found in Driver's Car
The police believe that the reason for the chase would very well be the fact that, upon arrest, drugs were found within the vehicle. At this point, neither the type of drugs nor the name of the man has been released. However, police have noted that the vehicle that the man was driving had not been reported as stolen.
Click to contact our Houston lawyer today
Penalty for Drug Charges in Houston
Drug charges are a serious offense in Houston. And when combined with resisting arrest, speeding, and reckless driving, the man is looking at hefty penalties in the state.
Even carrying marijuana, which has been legalized in multiple states throughout the nation, is a serious crime in Texas. In fact, possession of marijuana—an amount of two ounces or less—may be classified as a class B misdemeanor in Texas—this crime type in punishable by up to 180 days in jail, as well as a fine of $10,000 or less. For larger amounts of marijuana, life in prison and a fine of $50,000 is possible.
When facing charges, you should contact a drug possession attorney in Houston as soon as possible. Having legal representation from the early stages of your legal battle can significantly sway the outcome of your case.
Complete a Case Evaluation form now
What to Do if You're Facing Drug Charges in Houston
Don't try to represent yourself if you're facing drug charges in Houston. Instead, let attorney Jay Cohen help you. Cohen works with clients facing all types of drug charges, ranging from drug trafficking to drug possession in Houston.
Jay Cohen can help you understand your rights as a person who's been charged with a drug crime. To learn more about your options, schedule a case consultation, and begin building your defense now. We're on call 24/7 and are ready to start defending you today!
Related Houston Resources:
Call or text 713-225-1900 or complete a Case Evaluation form